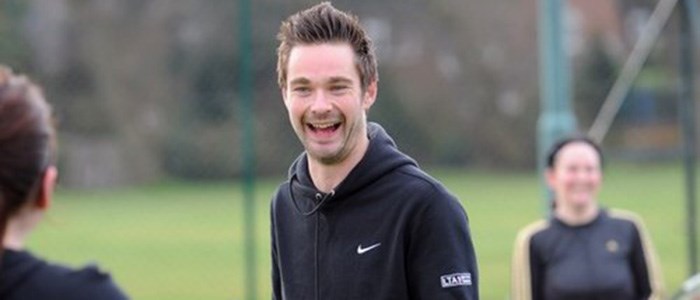 Diversity and Inclusion
World Mental Health Day 2015: Oli Jones talks to British Tennis
• 4 MINUTE READ
Saturday 10 October is World Mental Health Day and the Lawn Tennis Association and Tennis Foundation, two of the first signatories to the Mental Health Charter for Sport and Recreation, has caught up with our Mental Health Ambassador Oli Jones to help raise awareness.
In Great Britain a quarter of the population will experience some kind of mental health issue over the course of a year with sporting stars and tennis players not exempt.
Oli first picked up a racket on the courts of Grimsby at the age of 10 and instantly fell in love with the game. A successful junior career followed where he represented Lincolnshire at county level and started helping out with coaching at his local club in his early teens.
He began his full-time coaching career at the age of 20 and has gone on to work with national standard junior players and win the Aegon Coach of the Month award twice while at his current club Brooklands Tennis Club in Sale, where he is also Men's 1st team captain.
While this part of the story may be relatable to many, it is only the start. Oli, 33, has battled Bipolar disorder for 12 years but was only diagnosed in 2012 during a crippling bout of depression.
What is the new charter?
The Mental Health Charter for Sport and Recreation outlines six actions to help make mental health commonly understood and to help those in need. Alongside British Tennis, National Governing Bodies such as the RFU, ECB and The FA have signed up.
Here, Oli highlights some of his experiences.
1. What would your advice be to someone who is suffering with a mental health condition?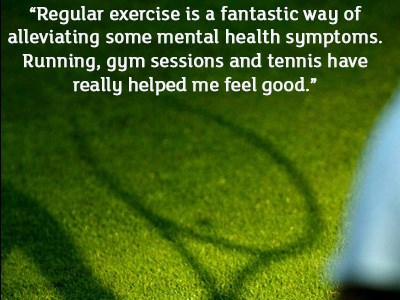 Possibly the most difficult task when suffering from a mental health condition is to ask for help. Often when people (especially myself) are suffering from the symptoms of mental health conditions, they are too poorly to realise that there is help out there. If you can't bring yourself to go to the doctors, it often helps to confide in friends. Just the simple act of talking about how you are feeling can help and it's also very useful to surround yourself with your closest friends who can intervene if the situation is bleak and support you to contact local mental health medical teams. There are also some fantastic mental health charities out there who are always at the end of a phone.
2. What is your involvement in WMHD2015 and what will be happening on the day?
I have been asked to document some of my own experiences with battling my Bipolar for some of the leading mental health charities which is very exciting and if my words can help save just one life, my work is done. Suicide is now the biggest killer of young men in this country. Hopefully this year there will be more media attention surrounding WMHD compared to previous years to raise awareness.
3. What role has tennis played in your life and how has it benefitted you (personally and professionally)?
Tennis has played a huge part in my life for 23 years. I have met some fantastic friends and colleagues through tennis and I am in love with the game more than ever. Tennis and coaching is my life, I live and breathe it and would not swap my profession as a tennis coach with any other.
4. What more needs to be done to raise mental health awareness in individual sports?
I think it is down to the National Governing Bodies to place mental health awareness at the top of their agendas. It's also very powerful for sporting celebrities to document their struggles with mental health. Easier said than done though as there is still a taboo surrounding mental health.
5. What are your thoughts on being the Mental Health Ambassador for British Tennis?
I am unbelievably proud to have been asked to be the Mental Health Ambassador for British Tennis. The LTA has been incredibly supportive of me since I was diagnosed with Bipolar disorder in 2012 and I cannot thank them enough for this. There are some very special people who have made this possible, none more so than Simon Jones who I would like to thank from the bottom of my heart. I'm really looking forward to working with British Tennis to become one of the leading governing bodies in breaking down the barriers surrounding mental health.
Did you know?
British Tennis has started running mental health workshops for all of its young performance squads.

For information, advice and support on all mental health issues please contact MIND.