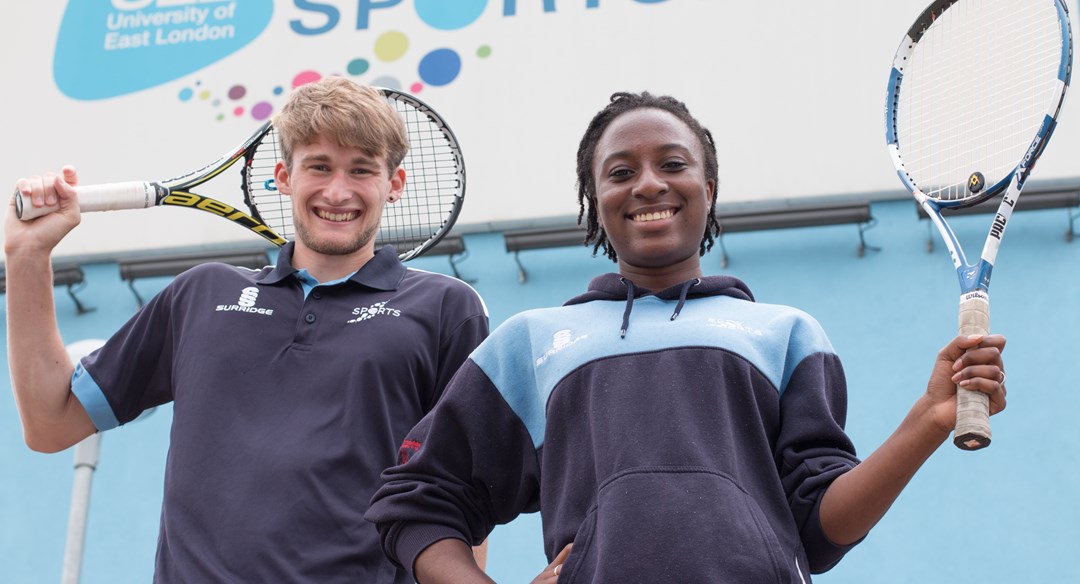 Community
Women's Sport Week: Brielle Koulen
• 3 MINUTE READ
To celebrate Women's Sport week we're featuring a number of blogs from a series of women within tennis. Whether they are elite players, coaches, volunteers or recreational players. First up  we hear from Brielle Koulen who is studying for a Foundation degree and the University of East London about her tennis career and how playing tennis has helped with her studies.
My name is Brielle Koulen. I have lived on a council estate in Hackney all my life. Sport, and tennis in particular, has been at the centre of my life since I was 10 years old when I was picked out during a summer camp at Clissold Park. I'm naturally very athletic and moved through the ranks quite quickly.
I represented Middlesex County in both Summer and Winter Cups across all age groups, have been consistently high in the junior national rankings, and competed internationally. One of my highlights was winning four matches in the prestigious Orange Bowl U14 international event in Florida.
However, everything ground to a halt a couple years ago when I picked up an injury whilst competing in the national county championships. I heard a loud snapping sound and looked down to see my Achilles tendon completely ruptured. This was followed an operation and months of rehabilitation.
Sheer determination pulled me through and gradually I got back to training and onto the court only to have a further setback with my shoulder and wrist. I realised then that I needed to think about my future.
Having been so single-minded about my sport I never thought university would be for me even though I have always felt that if I had the right environment to focus on my studies I could do so much better.
I'm now doing a foundation degree at the University of East London which will open up the possibility of higher education. It's an exciting prospect for me. To do it in the field that I have devoted my life so far to, and to be able to use the skills and knowledge that I have learnt in the process, is a dream come true.
I'm playing at a good level again, and I also help with the coaching at my local club and park. I found it a very rewarding process seeing the improvements in the kids that I worked with and watching their enthusiasm grow. This experience has given me an insight into coaching and I am keen to find out more about this field of sport, not just in tennis but across all sports.
As with all athletes I have had to be disciplined, self-sufficient, determined and driven. However I think that overcoming my injury has taught me resilience and a strength of character to pull through adversity that I didn't know I had.
These are all things that I feel I can bring to my studies and my degree course to help me not only succeed but thrive. Beyond my studies I ultimately want to become a professional tennis player and be able to inspire people in all walks of life through my tennis.
I was bullied at school and I know what it feels like to be vulnerable. I believe I have a lot to give others, so if I am able to go to university I want to participate fully in activities that make a difference to people and communities whether here or abroad. I'm determined to represent my university to the best of my ability alongside my studies.
I also want to continue with my hopes of becoming a professional tennis player as everyone who I encountered in the tennis environment says I have what it takes to be an outstanding professional tennis player.