LTA
LTA hosts successful Inspiring Women campaign event to promote career opportunities
• 3 MINUTE READ
The LTA today welcomed more than 60 local students to the National Tennis Centre to participate in a successful 'career speed networking' event designed to promote career opportunities within sport to young women in schools and colleges.
As part of the national Inspiring Women campaign to showcase careers in sport to girls from state schools, the pupils enjoyed an afternoon with women working within the sporting industry.
Students from Richmond Park Academy, Ashcroft Technology Academy, Burntwood School and Southfields Academy met with LTA staff from all levels of the organisation to discuss their career paths and opportunities available to them.
Supported by the award-winning sports broadcaster Clare Balding, the Inspiring Women campaign aims to identify female role models and broaden awareness amongst girls of the range of jobs sport can offer.
The campaign, co-ordinated by the educational charity Education and Employers, is looking to gain pledges from 15,000 women to give an hour of their time to talk about their career and life experiences.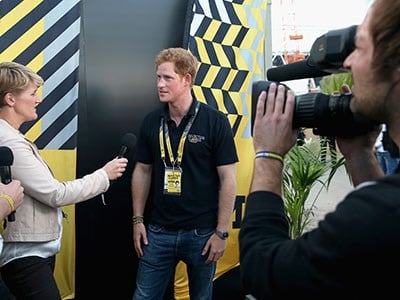 Commenting ahead of the event, Clare Balding said: "I love my job and am determined to do as much as I can to help girls and young women be more aware of the opportunities available in sport for a fulfilling and enjoyable career.
"There are so many options across the board - whether it be in event management, coaching, marketing, sports science, journalism or governance and I know that when you are in your teens deciding which path to take, it can make all the difference to have access to many options you may not have considered."
LTA President Cathie Sabin was present on the day and said: "I am delighted that British Tennis and the Tennis Foundation are part of the Inspiring Women campaign.
"This is a real chance to make a difference, widen the scope of career aspirations of school girls, and help make them aware of the opportunities that a career in sport can offer."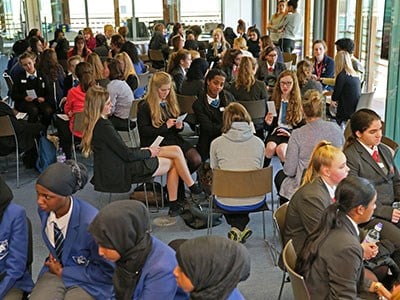 The campaign has been supported by over 90 commercial organisations, governing bodies and government departments.
The Minister for Sport, Helen Grant MP, commented: "I am thrilled to see influential women sharing their knowledge and inspiring a whole new generation of young women keen to carve out a career in sport.
"Whether they're hoping to become athletes, or work as sports agents, journalists, lawyers, or coaches, it's imperative that our young women understand that there are no barriers to prevent them from succeeding and they should reach for the top."
Thoughts from the day:
Burntwood School, Wandsworth
Lucy Kriskinans, teacher
"It was a fantastic experience for the students to learn about possible careers in sport and the future opportunities and pathways available.
"They all had a great day meeting a range of staff who work in different sectors within the LTA."
Annabel,14, student
"I enjoyed meeting all the staff and learning about what sport related jobs are available to me in the future."
Camille, 14, student
"I found it fascinating so many jobs are available in sport and learnt you don't have to be an athlete or compete in sport in order to work in the industry."