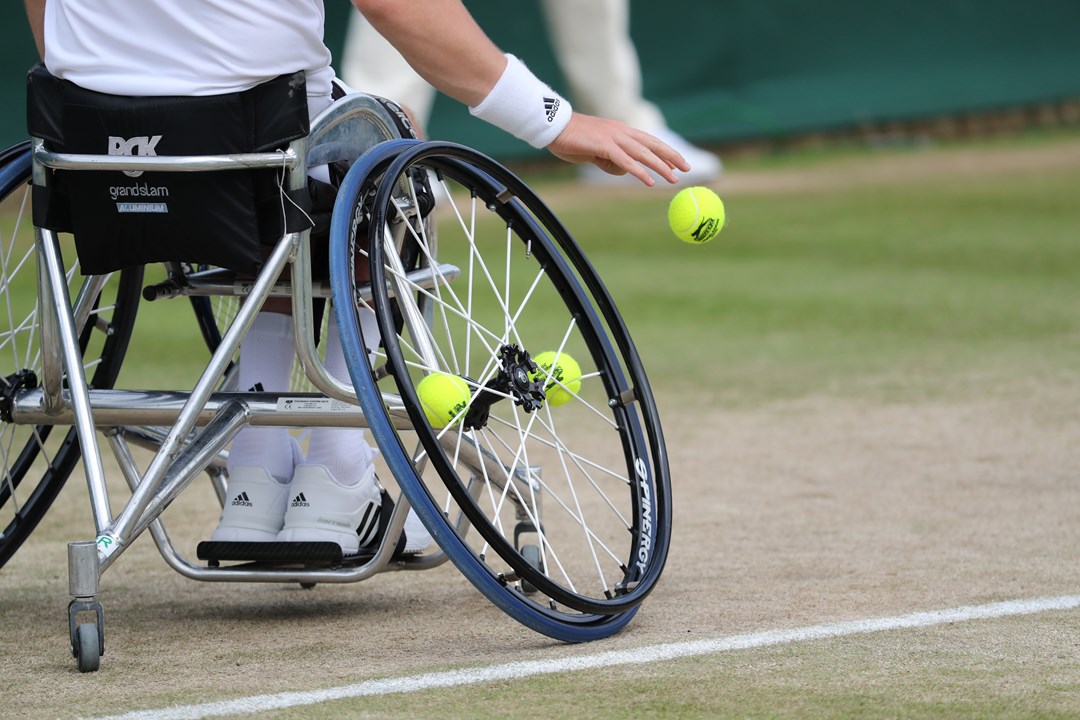 Grand Slam
Wimbledon announces addition of quad wheelchair doubles exhibition for 2018
• 2 MINUTE READ
Today is a significant day in the development of wheelchair tennis with the All England Club, Wimbledon announcing the staging of a Quad Wheelchair Doubles Exhibition event for The Championships 2018 - a decision fully supported by the Tennis Foundation.
The exhibition, which will recognise the importance of Quad Wheelchair tennis to the global game, will be held during the second week of The Championships 2018, and is intended to be a stepping stone towards the introduction of Quad Wheelchair Singles and Doubles as Championship events in the future.
The AELTC has staged Wheelchair Doubles at The Championships since 2005, and added Wheelchair Singles as a Championship event in 2016. Quad Wheelchair tennis is for competitors who have impairment to both upper and lower limbs, and thus their ability to control the wheelchair and the racket is more limited than those in the Open Wheelchair tennis class, particularly on a surface such as grass.
Richard Lewis CBE, Chief Executive of the AELTC, commented:
Andy Lapthorne, Quad Wheelchair British No.1 and Paralympic silver medallist, commented:
David Wagner, Quad Wheelchair world No.1 and Paralympic Doubles gold medallist, added:
For more information about the All England Club, Wimbledon and The Championships 2018 visit wimbledon.com.