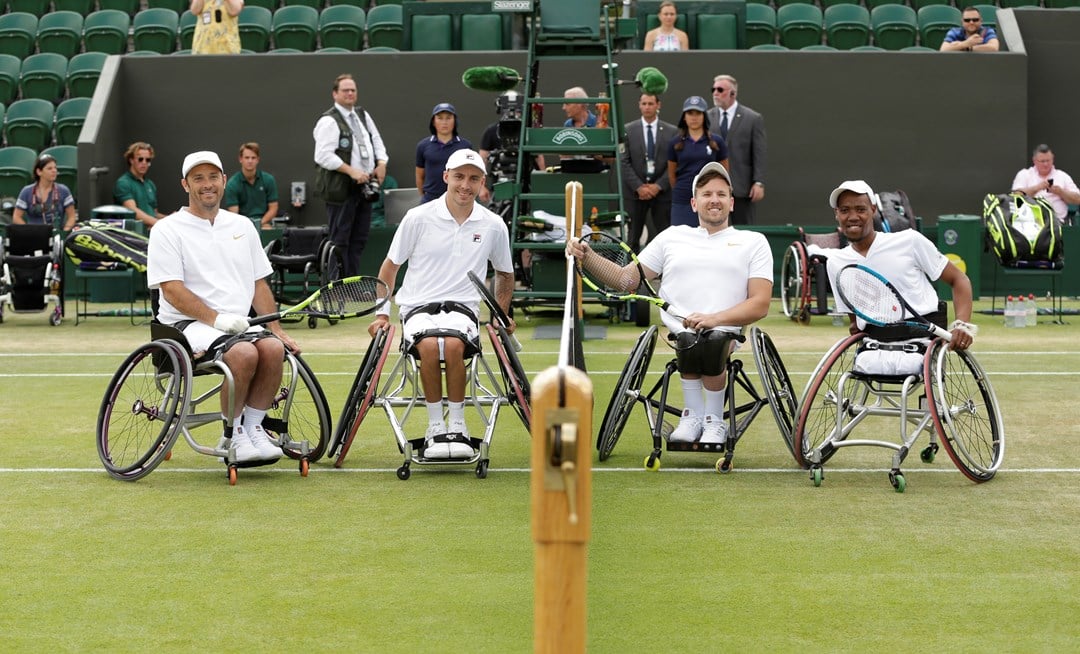 Grand Slam
Wimbledon announce new quad wheelchair singles and doubles events
• 2 MINUTE READ
A major development for wheelchair tennis on the global stage was confirmed today with the All England Lawn Tennis Club announcing draws for quad wheelchair players will be part of The Championships in 2019.
Making the announcement, the AELTC said following the successful invitation doubles event held at SW19 this year, Quad Wheelchair Singles and Doubles events will be staged at The Championships in 2019, joining the Gentlemen's and Ladies' Wheelchair Singles and Doubles. The events will be a knockout format open to men's and women's Quad Wheelchair competitors.
The AELTC has staged men's wheelchair doubles at The Championships since 2005, with women's doubles added in 2009. Wheelchair singles for men and women players were then introduced as Championships events in 2016, but this year's exhibition match was the first time quad players had played on the famous grass courts at Wimbledon.
Players are eligible to compete in the quad division if they have a permanent mobility related physical disability that results in significant loss of function in three or more extremities, while also fulfilling the sport's minimum disability criteria.
Richard Lewis, Chief Executive of the AELTC, commented:
Great Britain's Paralympic silver medallist Andy Lapthorne, who featured in this summer's exhibition match, was among the first people to welcome today's announcement saying:
For Londoner Lapthorne, who was born with cerebral palsy, the opportunity to compete at The Championships has been a long held dream. Speaking ahead of the exhibition match earlier this year he said: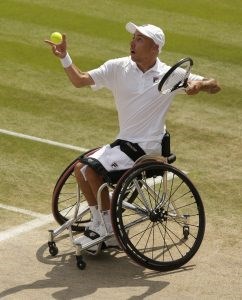 Wimbledon joins the Australian Open and US Open in adding a quad draw – Lapthorne will be hoping to add the new Grand Slam title to his achievements having already won multiple Grand Slam titles at both the other two.
The success of Great Britain's leading wheelchair players on the international stage has helped to raise awareness of tennis as an inclusive and accessible sport – something that is reflected in the record numbers of disabled people playing the sport across the network of venues supported by the Tennis Foundation.