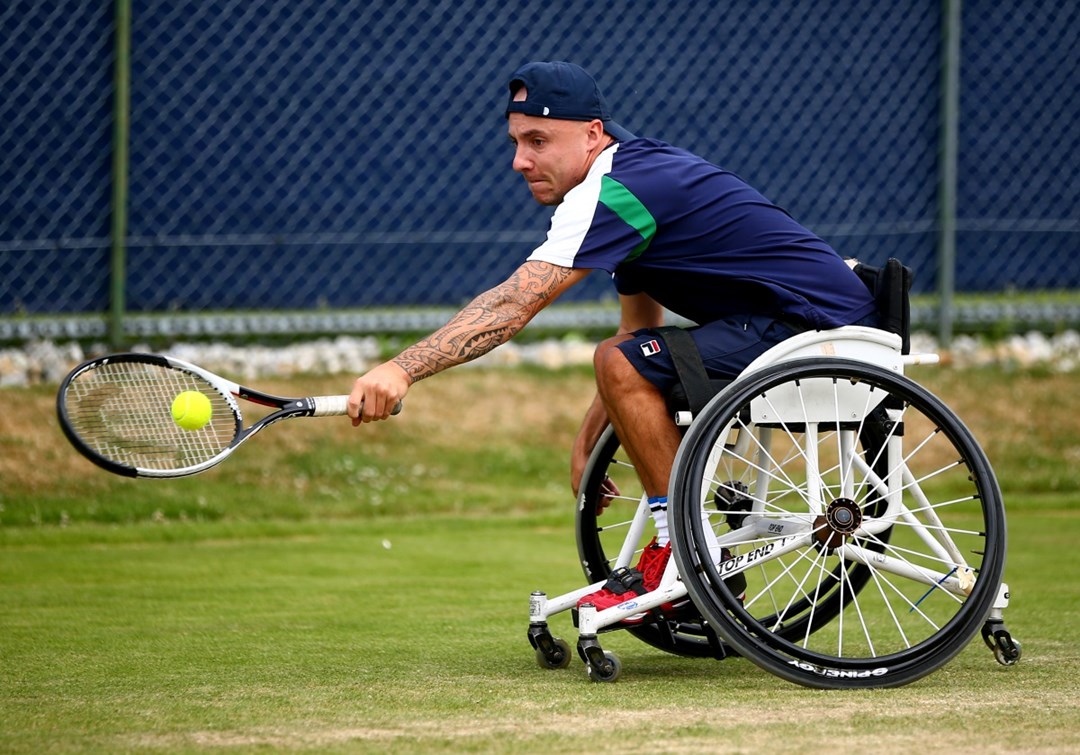 Diversity and Inclusion
Andy Lapthorne: 'Why I will realise a boyhood dream at Wimbledon 2018'
• 5 MINUTE READ
Today's announcement by the All England Club, Wimbledon, confirming the four players set to make history in July when quad wheelchair tennis makes its debut on the iconic grass courts at The Championships, Wimbledon, signals the realisation of a childhood dream for Great Britain's seven-time Grand Slam champion and world No.2 Andy Lapthorne.
"Obviously it's an exhibition to start with this year. The main dream and goal of mine for 10 years now has been to get us a tournament at Wimbledon. That goal hasn't been fully achieved yet but, for me, it's massively exciting to have been invited to come and play," says 27-year-old Londoner Lapthorne, who first visited his home Grand Slam to watch his heroes play at the age of nine.
The AELTC has staged men's wheelchair doubles at The Championships since 2005, with women's doubles added in 2009. Wheelchair singles for men and women players were then introduced as Championships events in 2016.
Players are eligible to compete in the quad division if they have a permanent physical disability that results in significant loss of function in three or more extremities, while also fulfilling the sport's minimum disability criteria.
Lapthorne, who was born with cerebral palsy, has been relishing the opportunity to play at The Championships ever since The All England Club announced last November that a quad doubles wheelchair exhibition event was to be introduced in 2018.
Lapthorne is no stranger to making Grand Slam history. In January 2017 he and Australian Dylan Alcott contested the quad singles final on Rod Laver Arena at the Australian Open, which was the first wheelchair tennis match to ever take place on a Grand Slam centre court.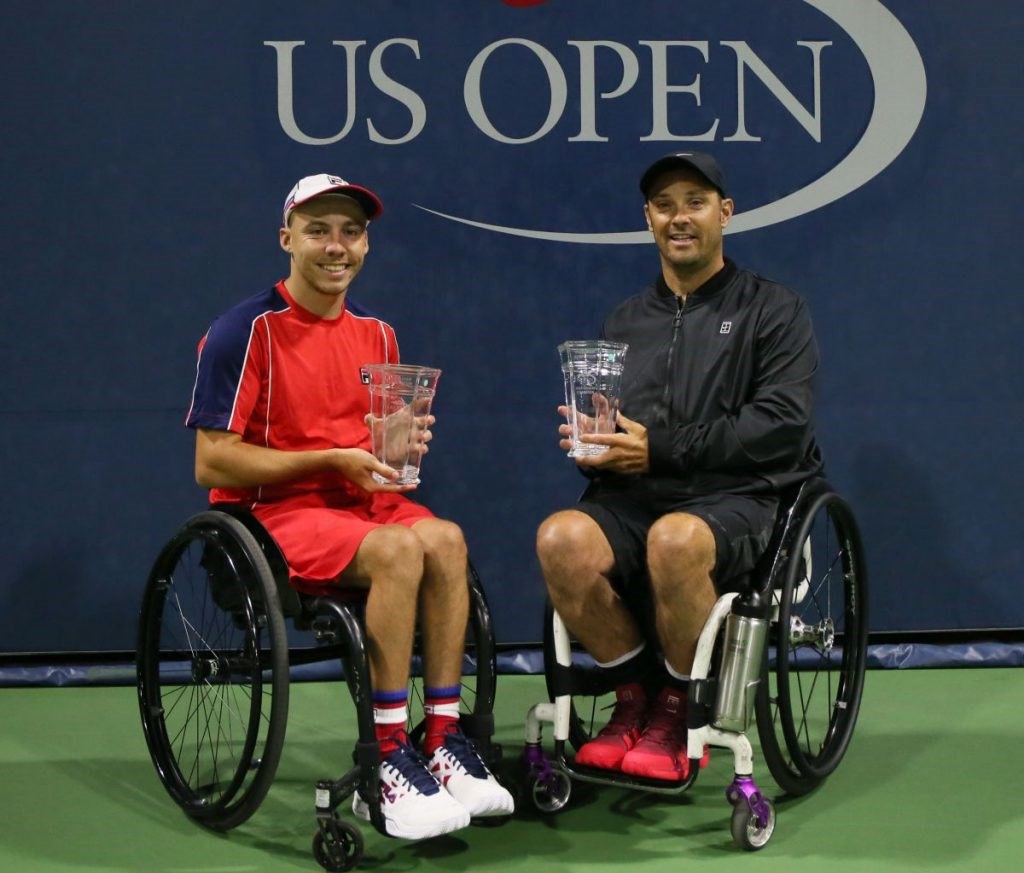 Alcott is one of three players who will join Lapthorne at Wimbledon for the quad doubles demonstration match, along with current world No.1 David Wagner of the USA and South Africa's Lucas Sithole, the first African player to win a wheelchair tennis Grand Slam title when he won the 2013 US Open.
Last summer Lapthorne and Wagner played a quad singles exhibition at the inaugural Surbiton Wheelchair Tennis Tournament, a tournament instigated by the Tennis Foundation to give players the opportunity of getting used to grass court tennis ahead of The Championships. Lapthorne has little doubt that quad wheelchair tennis will thrill the Wimbledon crowds as much as men's and women's events done over the years.
"I believe that if you look at the standard that the likes of Dylan, myself, David and Lucas are playing, there's no reason why we can't be at these big events and putting on a show for the crowds," enthuses Lapthorne. "Me and Dylan attracted big crowds in Australia when we played on Rod Laver for the first time. Dylan's been doing some ground-breaking stuff in Australia with really putting wheelchair tennis and, in particular quad tennis, on the map. He had about two or three thousand fans in the crowd and I was on the other side of the world and had a lot of mates there.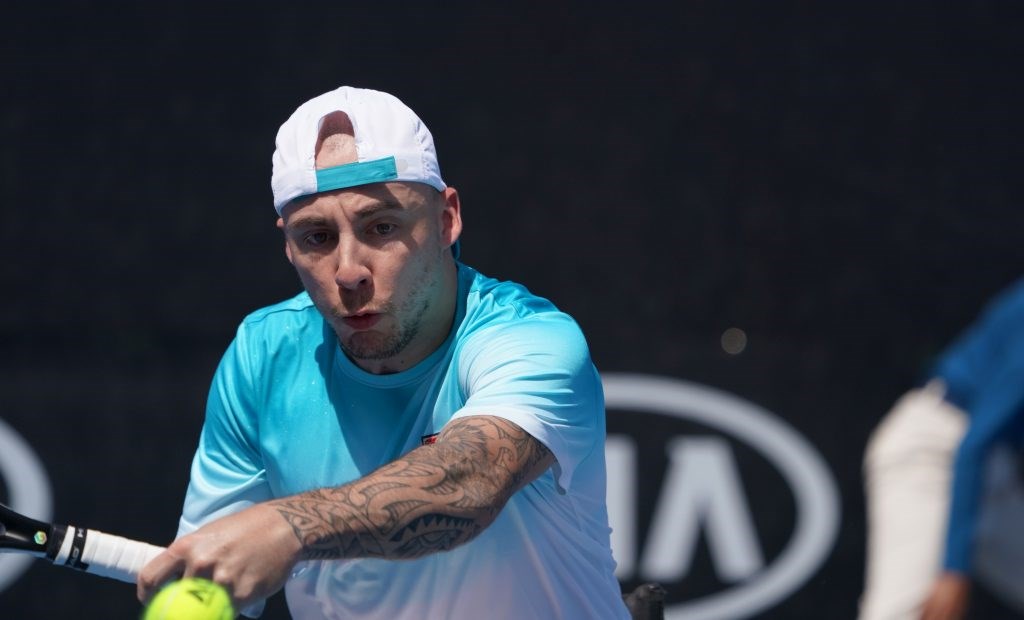 This year marks 10 years since Lapthorne made his debut in wheelchair tennis's quad division. In more recent years he's watched his Tennis Foundation Wheelchair Tennis World Class Programme peers Alfie Hewett, Gordon Reid and Jordanne Whiley win Wimbledon titles. And while it was the likes of Leyton Hewitt and Tim Henman that fuelled Lapthorne's dreams of playing at Wimbledon himself, he's also taken inspiration from one for sport's greats from a former era when it comes to making that dream a reality.
"For me, from watching lots of documentaries and reading books about people like Billie Jean King, the thought of how do you approach making change for the better, is an important thing," Lapthorne admits. "Wimbledon's the reason I got involved in tennis. If it hadn't been for Wimbledon and going to Wimbledon as a kid I wouldn't have played tennis, I'd have gone and played basketball.
"So using the example of the likes of Billie Jean, who is an inspiration in terms of how to make change and how she went about making change, is something that has stuck with me. I just want the quad division to be accepted in the same way as the men's and women's divisions are accepted."
"So there's a lot of respect for Wimbledon wanting it so badly, because in my head Wimbledon is IT. It's like playing at Lord's in cricket or playing at Wembley in football. No disrespect to wherever I've played, because I love Australia, I love America, because these tournaments are amazing. But always in the back of my mind was, unless I've played a competitive match at Wimbledon, my home Grand Slam, there will be a sense of failure.