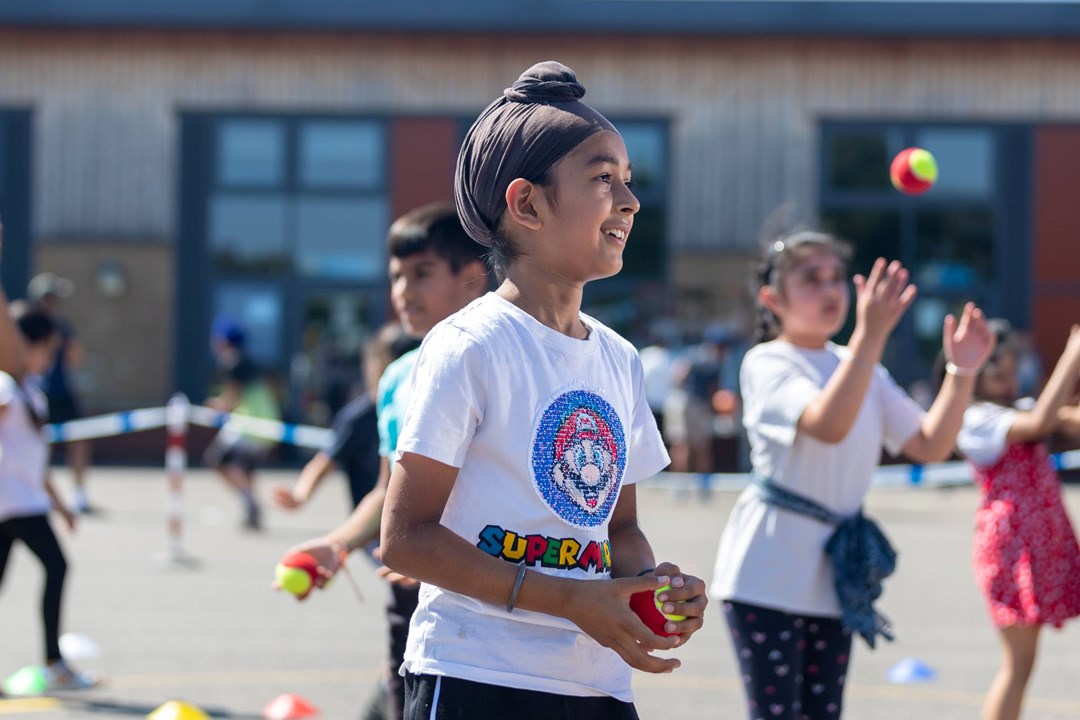 Diversity and Inclusion
LTA aims to widen base of tennis across Britain through targeted actions to support young people from underserved lower socio-economic groups
• 4 MINUTE READ
On National Inclusion Week, we have announced a series of targeted actions to open up tennis to more children and young people from underserved communities the length and breadth of Britain.
Evidence still points to stubborn inequalities that exist within the sport, with higher socio-economic groups (ABC1s) recording greater participation levels than lower socio-economic groups. While the LTA's SERVES programme has achieved a great deal over the last few years – most notably with record numbers now of both venues (400+) and participants (over 14,000) taking part following work to help the network recover from the impact of COVID, we need to do more in order to widen our reach and impact. As a result, we've committed to a series of impactful objectives that will tackle underrepresentation in the sport from some of the nation's most underserved communities.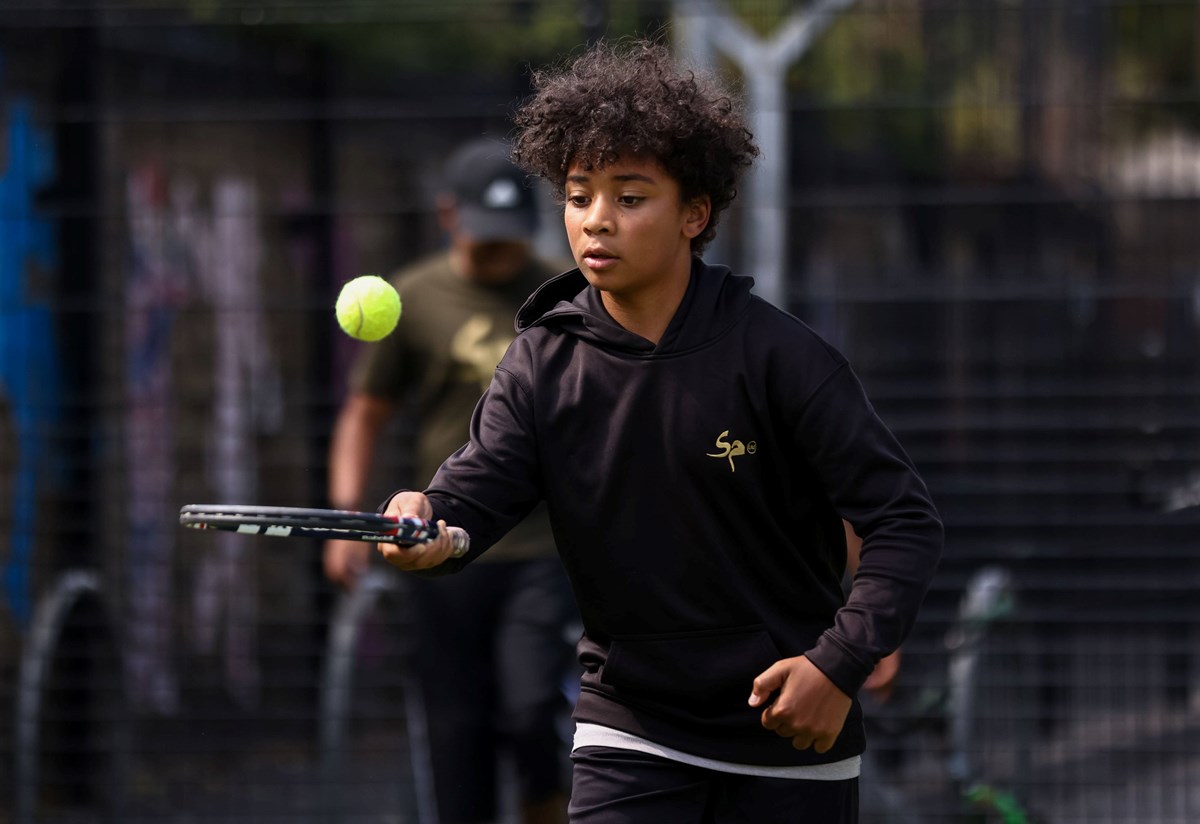 Titled Breaking Down Barriers - for Underserved Lower Socio-Economic Groups, the plan forms an extension of the our Tennis Opened Up Vision. This is the second Plan we've announced following the release of the She Rallies Women in Tennis ambition in June, with both plans bringing together our work to tackle inequality and under-representation for these demographics as we committed to in our Inclusion Strategy. We will continue to look at other under-represented communities as part of our overall ambition to ensure tennis reflects the diversity of the communities around us. At the heart of the Plan are a series of key objectives we have committed to:
Significantly scale LTA SERVES into more faith, youth and community centres, with a focus on IMDs 1-4, to increase the number of non-traditional venues and ultimately, the children and young people playing.
Flex, collaborate and align with projects and programmes (such as the Holiday Activities & Food (HAF) programme), to provide support to more communities through tennis and extend our reach, with a focus on IMDs 1-4.
Create ambitious, sustainable and mainstream opportunities for more children and young people to enjoy and progress in tennis longer term. For example, by helping them continue to play at local venues, facilitating visits to LTA major events and identify talented youngsters and support them to access the performance player pathway.
Deliver targeted interventions to introduce more children and young people to tennis in schools, within IMDs 1-4. For example, by over indexing the number of teachers training and delivering LTA Youth in these areas, and by working with partners such as Greenhouse Sports and The Prince's Trust.
Scale the number of adult community leaders from IMDs 1-4, trained & deployed as Tennis Activators to deliver the LTA SERVES programme and opportunities in their community more broadly.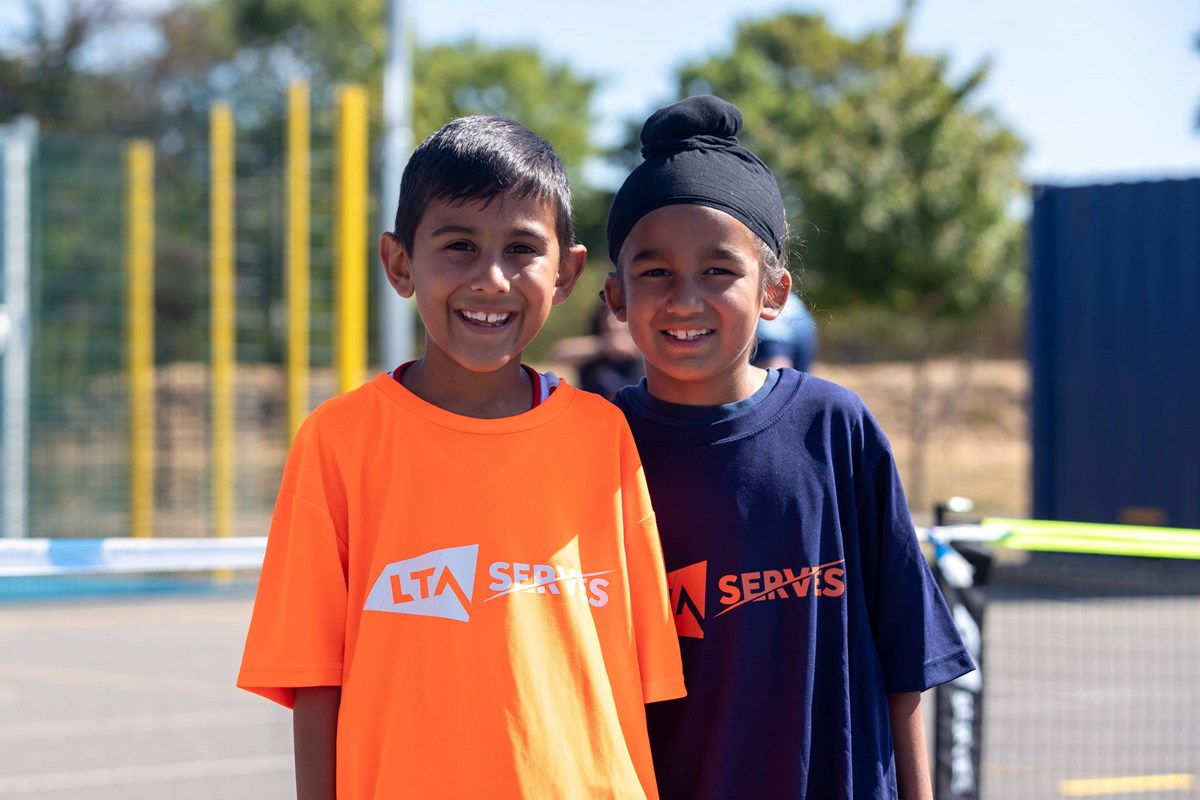 Scott Lloyd, LTA Chief Executive, said: "When we launched our 2019 – 2023 Vision - Tennis Opened Up – we placed inclusion at its heart. Through this commitment, we were acknowledging that tennis was still viewed by some – whether it is perceived or reality - as hard to access.
"This plan recognises the disparities that still exist with access to tennis between lower and higher socio-economic groups across Britain and that is why, today, we have pledged our commitment to a series of concrete objectives, backed by targeted actions, that we believe will strike at the heart of this problem – and redress the imbalance in opportunity that exists for those young populations in some of the underserved communities in our country.
"Through our Inclusion Strategy, we have committed to ensure that tennis is seen by all, regardless of background, as relevant, accessible, welcoming and enjoyable. It's imperative we see more children and young people from more diverse communities playing tennis. If we achieve this, we can not only continue to change the perception that still exists of tennis, but we can have a deeper impact on some of society's most pressing issues, too."
Breaking Down Barriers - For underserved lower socio-economic groups
Check out the full report on how we're taking tangible action to address inequalities and provide more opportunities for young people, regardless of their background, to access the sport - further openning up tennis to more children and young people across Britain.