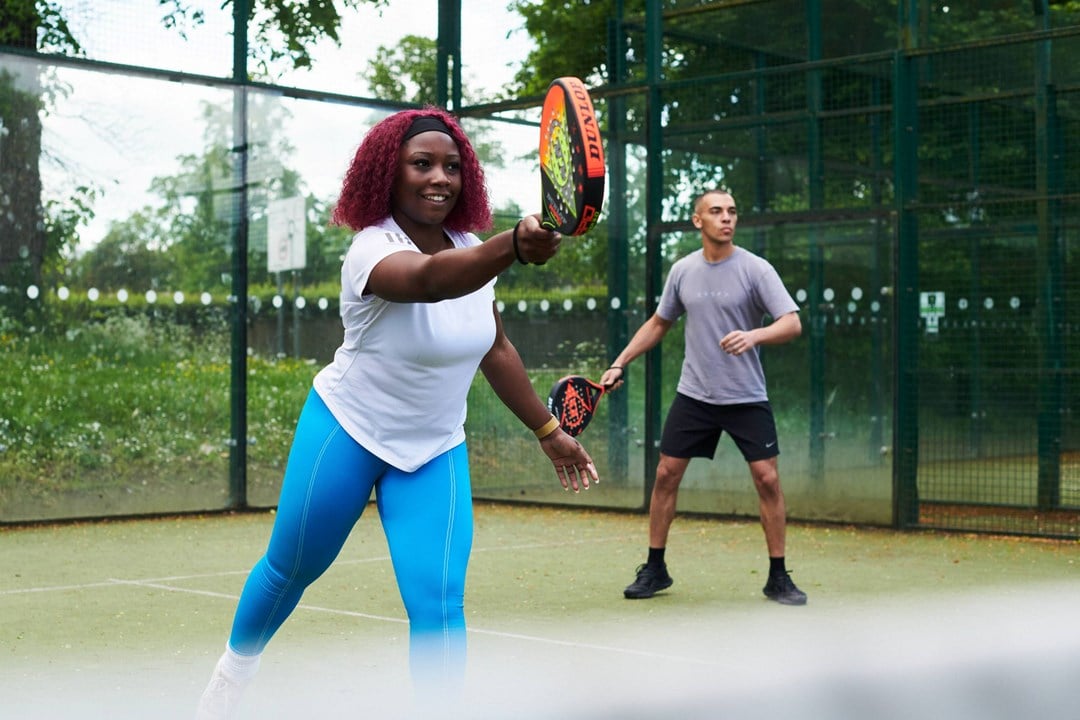 Padel
"We're ready to take the sport to the next level" – LTA Head of Padel reflects on growth in 2022
• 4 MINUTE READ
We caught up with LTA Head of Padel, Tom Murray, to chat all things padel in 2022, how the sport is continuing to grow and what's next for the sport in Great Britain.
Reflecting on the end of a year in which padel is more in people's vocabulary than it was 12 months ago – how do you assess the state of the sport in Britain?
As the LTA heads into 2023 we've reached a point where the foundations are firmly in place and we're ready to take the sport to the next level. By that I mean, we've been piloting coaching courses in 2022 which will be rolled out next year, and having surpassed the 200 court mark – we find ourselves in an exciting phase of our development plan. Building the infrastructure was step one on the LTA's Padel Development Plan.
The next phase of our plan is initiating our performance programme. We have just hired a Performance Manager which will be in post come January. This role will build the framework of a UK player pathway and create opportunities around national teams to play for their country.
There's certainly a lot of hype about padel – more than there was 12 months ago – how much does this help with the LTA's goal of raising awareness of padel?
Raising awareness of the sport helps fast track the growth and visibility of the sport, it puts us in a better position. Once the infrastructure is in place you start to look at marketing initiatives. The heightened amount of visibility and awareness of padel in Britain is only going to help. The fact that you have celebrities playing padel helps us capitalise on that opportunity.
Padel is very innovative and very popular on social media. The sport is booming on TikTok and other social media channels, with short clips and dynamic content that's fun to see.
And how does this, do you think, translate into the growth of padel numbers in Britain?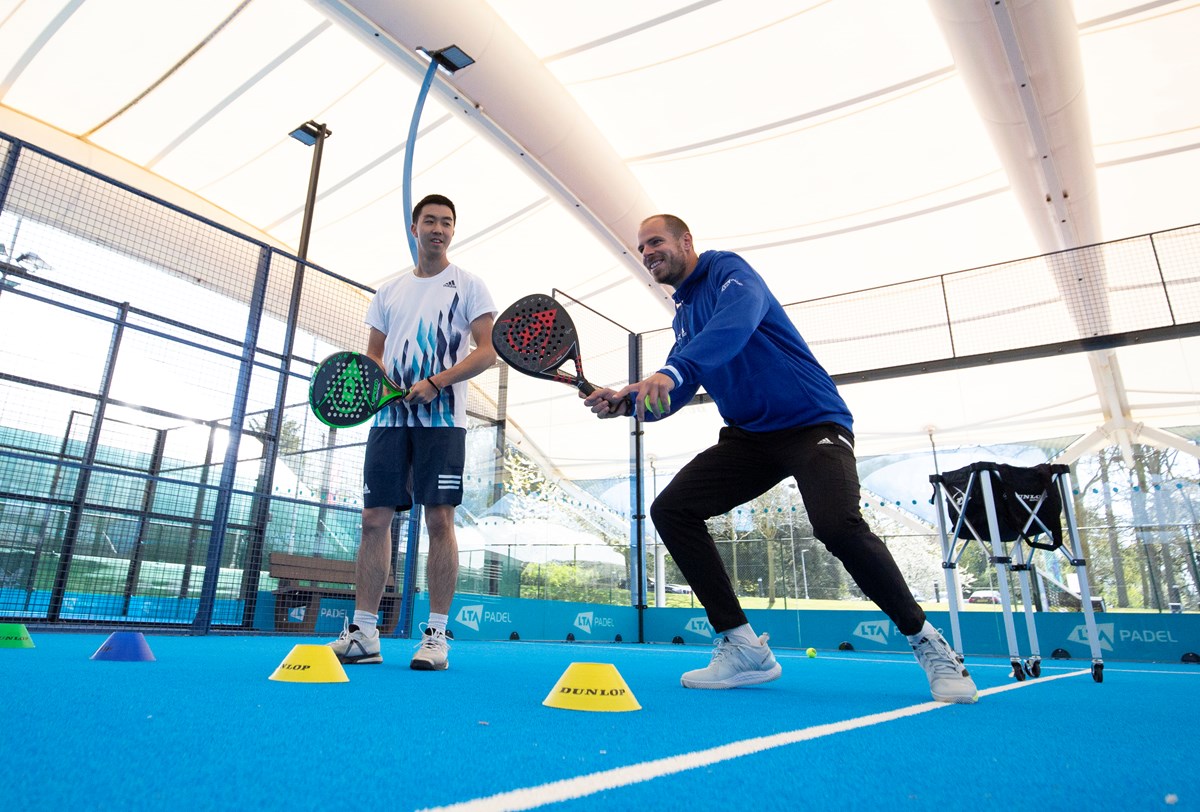 It definitely goes hand in hand. Padel is a new sport so we see players being super proactive on their social media accounts which means they can immediately add value and create opportunities. The times that we live in encourages athletes to be the authors of their own sport, and because the sport is new, they are perhaps more passionate. These actions not only enhance their own profiles, but also build overall awareness more broadly for the sport.
We hear a lot in Britain about the enthusiasm of the private sector in investing in padel court construction, the development of clubs – what's the LTA's view on the private sector's involvement and how do you complement the facility growth alongside the LTA's own public court strategy, with loans etc?
Yes, I think like we see in all sports, the two work together. Let's not forget what the job of a governing body is, which is to facilitate the overall growth of the sport and to get us to a place whereby the private sector can flourish – that is a healthy thing for the LTA. A lot of people look to the LTA and think we are responsible for everything, but no, our role is to govern and facilitate play and that's why we have a development plan aimed at growing infrastructure – it was our primary objective to help people have more places to play. The private sector will play a huge part in its growth, because of the commercial opportunities that are available and that's what we are seeing in other countries. The private sector's role in padel is not something new, it is something that's expected.
The GB Men's Padel Team reached the World Championships in Dubai after an epic late-night win against the Germans at the qualifiers, on home turf, in Derby – explain the 2022 journey for the men's team? And how do you assess the women's team's performances?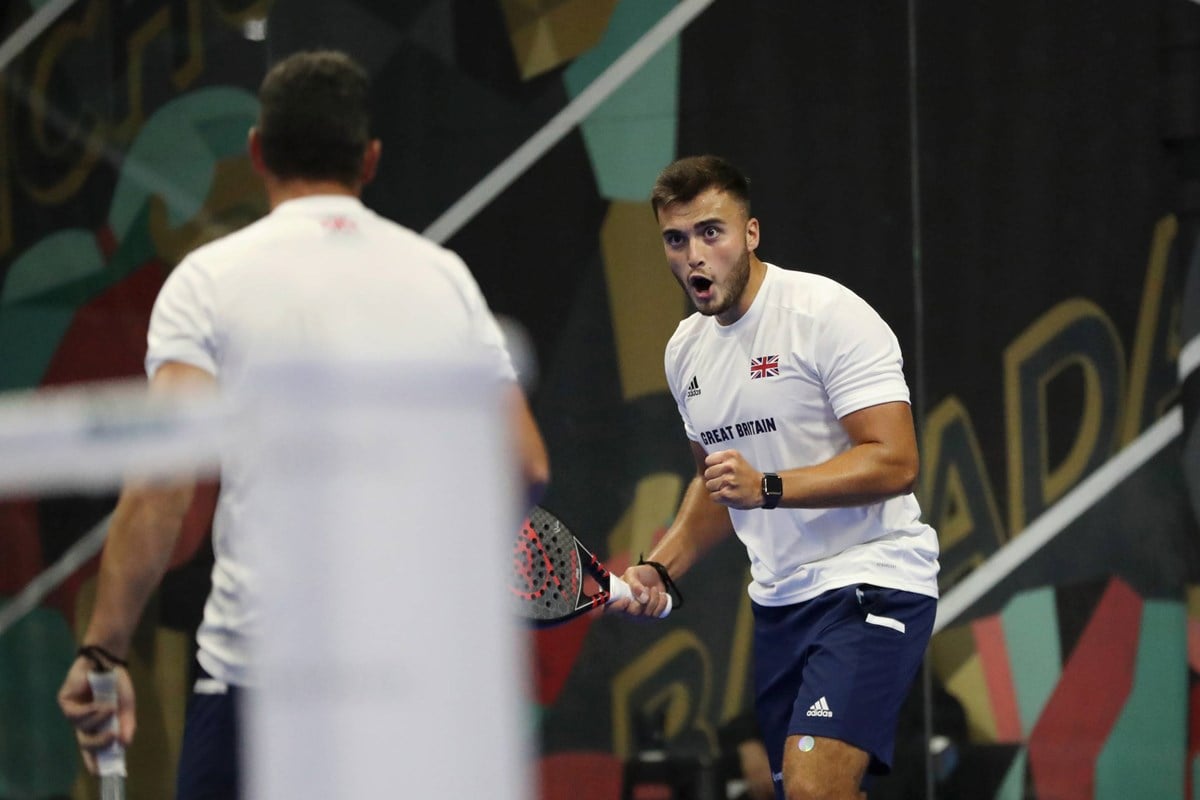 The opportunity to have an event on home soil in the UK was such a positive step for the team, and then to have the chance to qualify for the World Championships in Dubai was phenomenal. I think with the men's team, it's not just the matter of progressing over one year, it's been a progression over six years which is an opportunity for the team to create their own version of unity.
The fact that we could host the European qualification meant the players could spend more time together as a team, training, and trialling different pairings. When they are spending so much time together on and off the court, they bond and that is what puts them in a position to reap the rewards on court – and that last match in Derby, it all came together after five or six years building this togetherness.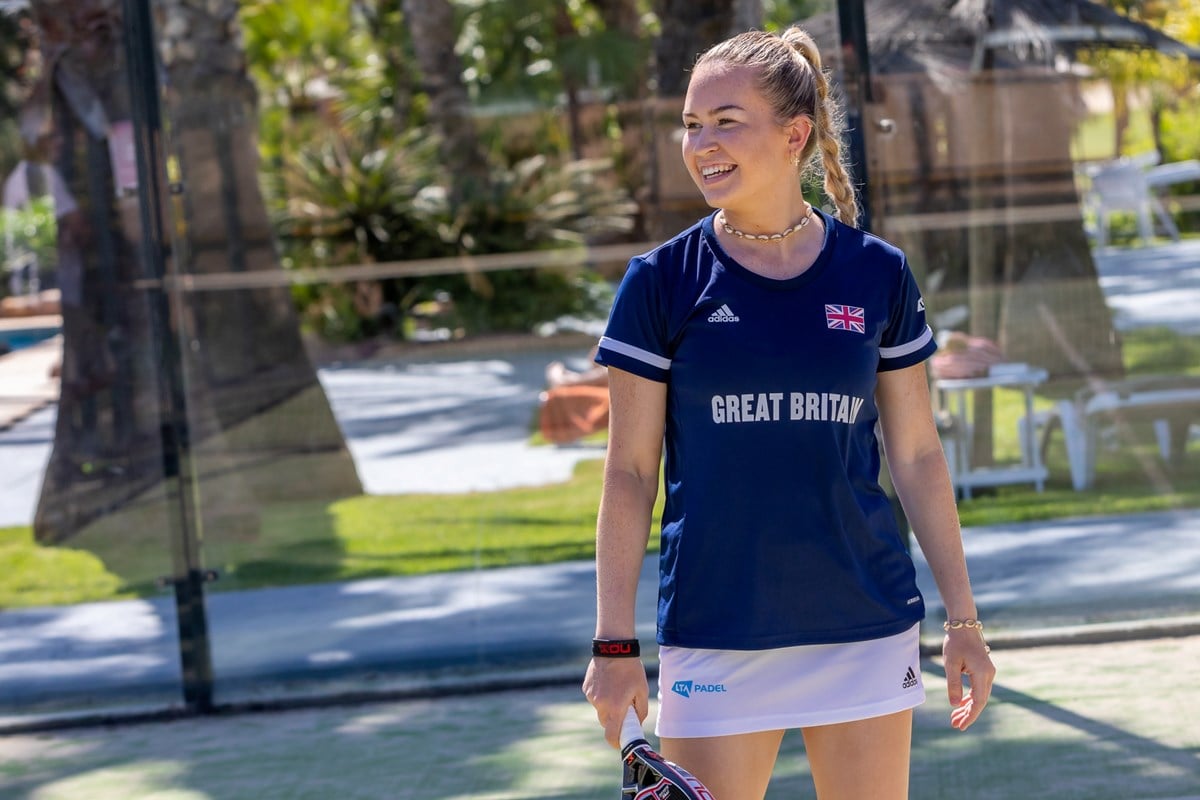 On the women's side, we have Tia (Norton), who's our youngest and best player and the foundation of our team. She's the image of British women's padel, she's a fantastic figurehead for the sport and we aim to capitalise on that and hopefully attract other women of all ages into the game.
That ambassadorial role that padel players seem to have compared with other sports, that sense of duty they have to promote and grow the game at this early stage in its journey is a huge asset.
Next year will all be about building the player pathway and creating more opportunities for players.
You've talked about the LTA's padel strategy going into 2023 – how practically do you go into your day-to-day job to get people on court?
The end goal is to, without doubt, to get more people on court in Britain. We developed a strategy that identifies the key ingredients to grow the sport, as highlighted in our four-year Development Plan. Additional work has gone into positioning padel as a brand and key messaging, with the intention to attract more people into the game. The bat being closer to the hand [than tennis] so contact is more straightforward, with the walls the game is dynamic so you can be engaged all the time and that's attractive to people that might not have previous racket skills. At the end of the day, it's not just a journey from tennis into padel, it's also a journey from other walks of life and other sports. Therefore, key focusses this year has been to identify opportunities to grow participation within new sectors.
If you look at Britain's padel progress – both professionally and in terms of grassroots development – how does it rank alongside other countries and European neighbours?
In this country, padel is in its infancy if compared to other European countries. Seeing how the sport has grown throughout Europe has given us valuable insight and thus the opportunity to identify the key enablers so we can grow the sport in a sustainable way.
Get involved in padel
Find out more about the world's fastest growing sport and how you can start playing today.