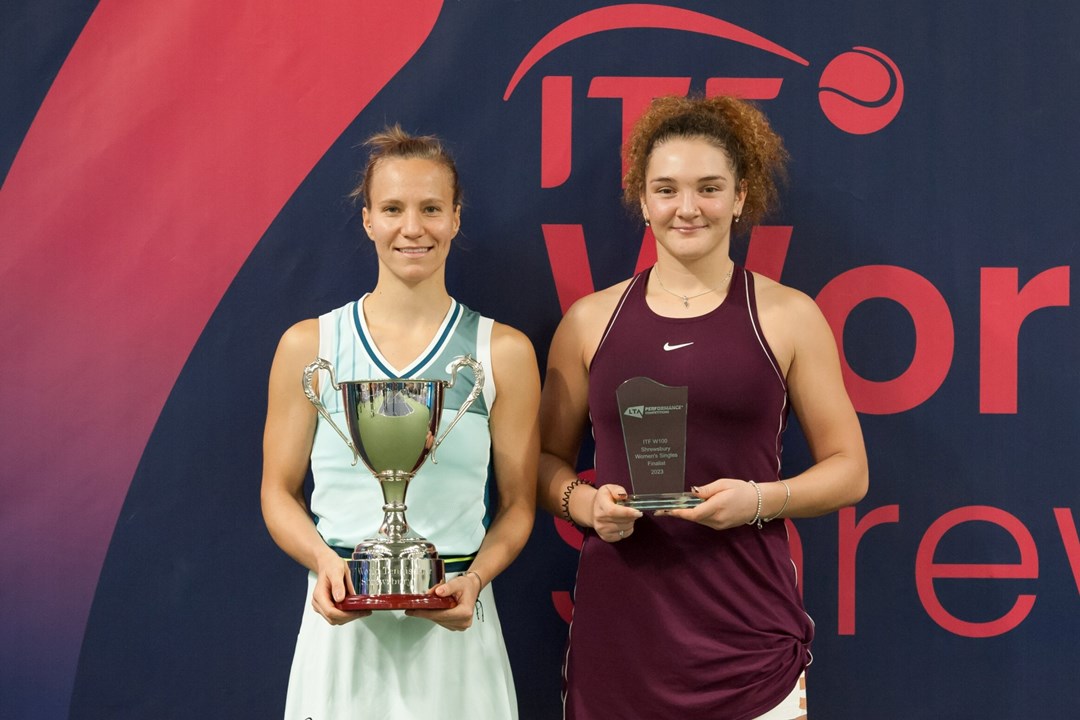 International
Viktorija Golubic seals title at Budgen W100 Shrewsbury; Top seeds Harriet Dart & Olivia Gadecki crowned doubles champions
• 3 MINUTE READ
Top seed Viktorija Golubic was crowned Budgen W100 Shrewsbury champion on Sunday, after the world No.83 capped off a stellar week with a 6-0, 6-0 win over 21-year-old British star Amarni Banks in the final.
However, there was British success in the women's doubles draw, as Harriet Dart and Australia's Olivia Gadecki went on to seal the title with a 6-0, 6-2 win over fourth seeds Elena Malygina and Barbora Palicova.
Golubic, who knocked out three Brits en route to the title, backed up her title win at the WTA 125 in Rouen last week by claiming her 16th professional singles trophy in front of a packed-out crowd in Shrewsbury.
"It means a lot," the 31-year-old said. "I have now two titles in a row. It's been such a brilliant two weeks. It helps me to get into the Australian Open main draw and obviously it was a big goal for me.
"It (the final) was incredible because I was really solid, flawless today, and maybe for sure experience helped a little bit.
"I think probably it was her first big final like this, so I had to stay really strong. It wasn't as easy as the result looked, but I was just on the gas pedal all the time and I didn't give away any points. She had some break points and I was really happy I could save them. It couldn't have gone better today. I'm sure she's going to have a great future."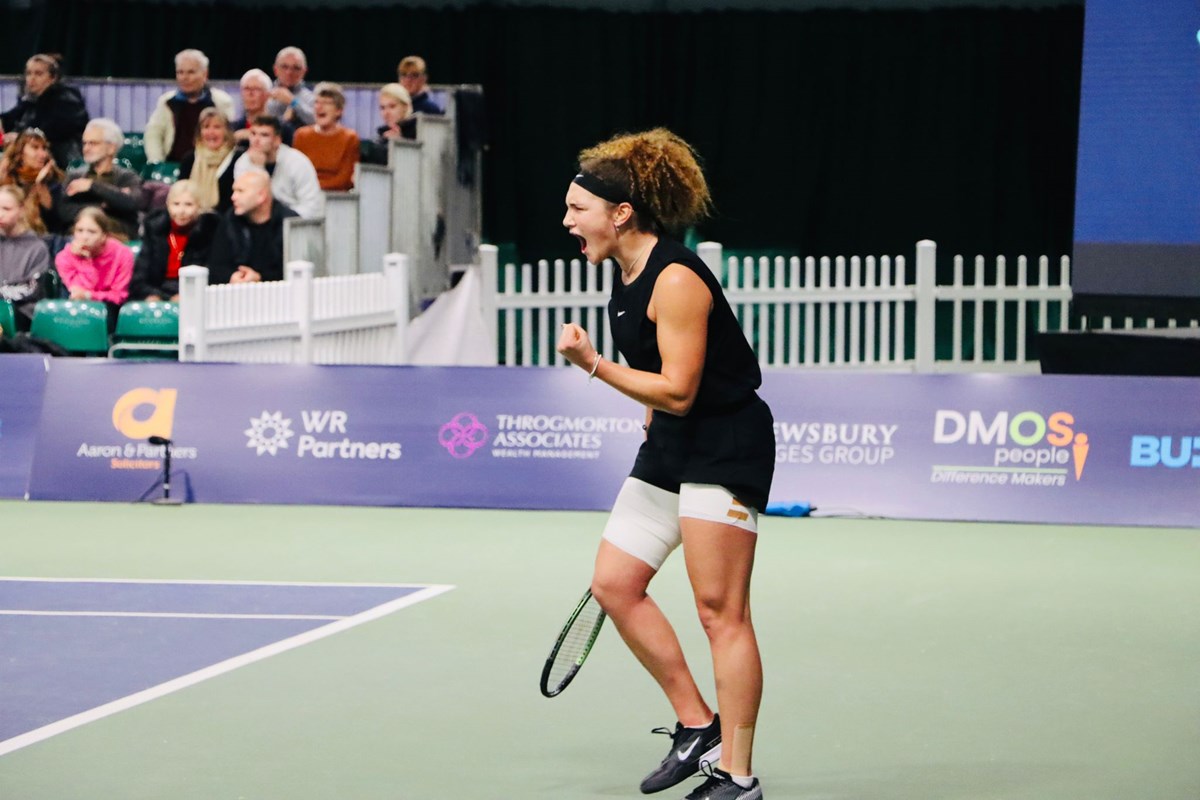 For British wild card Banks, it was a week of many firsts and career-bests – reaching her first W100 final, with victories over the likes of Dart and second seed Oceade Dodin.
Now heading to the W60 Glasgow, her performance in Shrewsbury has seen her rise 123 places in the WTA rankings to world No.309 – a new career high.
"I'm extremely happy with how this week's gone," Banks said. "I'm obviously disappointed to not have won today, but Viktorija has played a great tournament and I'm very happy for her. I know she had won her previous tournament, so just really well done to her.
"I've learnt a lot against everyone I've played this week. It's just more information for myself and I'm looking forward to improving."
Dart's 17th career doubles title – and second at Shrewsbury – rounded off a strong week for the Brits.
The top seeds showed great resilience in the opening rounds to come through two match tie-breaks but hit their stride in the semis and the final, losing just five games in the final two matches.
The win puts Dart in great stead ahead of Great Britain's Billie Jean King Cup Play-Off against Sweden, where the 27-year-old may be called upon in the doubles.
Tournament Director, Richard Joyner, said: "It's the second year a W100 has been held here in Shrewsbury. Last year was a very good event and this week has been another exceptional event.
"The players love being here. They really appreciate the effort that goes into everything and it was great that there was a sell-out crowd again for finals day. There was a lovely atmosphere throughout the week and the players feed off that."