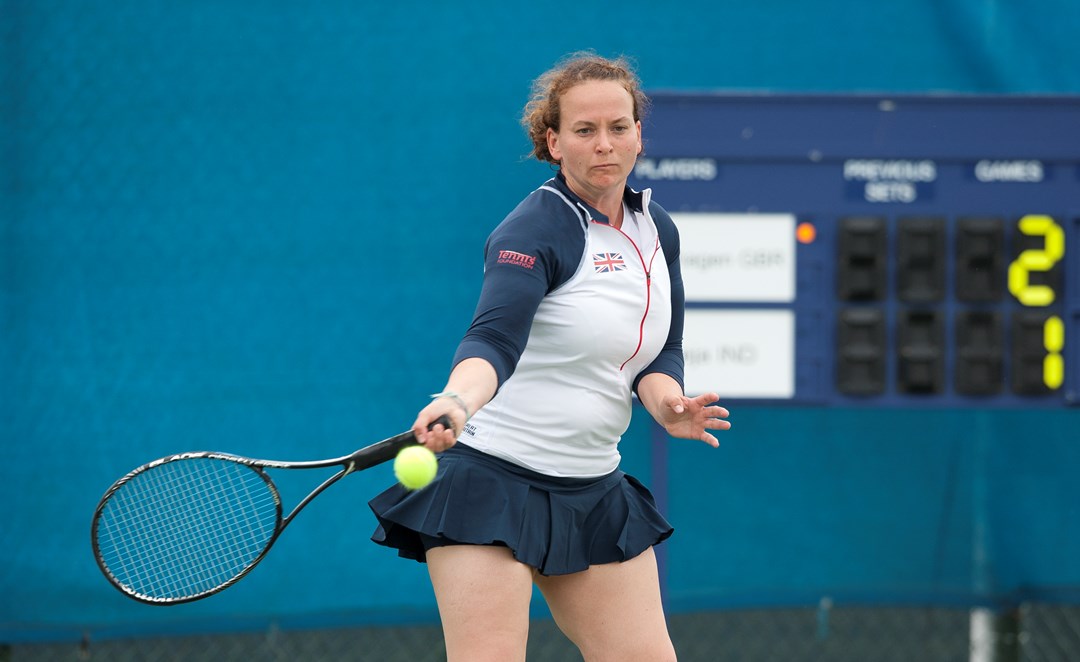 Diversity and Inclusion
Valerie Copenhagen: 'Tennis has taught me if you want something enough you can achieve it!'
• 3 MINUTE READ
As part of Deaf Awareness Week Valerie Copenhagen, who has represented Great Britain at the World Deaf Tennis Championships, blogs for the Tennis Foundation about the impact the sport has had on her life.
I started playing tennis socially at the local club in my area when I was 13 and really enjoyed it and made some really good friends who I am still in touch with now. I continued to play throughout the years and when I returned from University, I re-joined the local club and played summer and winter league matches which I enjoyed. However my passion and drive for tennis has really only come about the last couple of years since moving to a different club and feeling that with hard work, commitment and dedication that anything is possible and goals can be achieved.
Two years ago I went along to an ID Deaf Talent Day and it was the best decision I made as I was then invited to join the GB squad and I've never looked back. When I joined the squad two years ago I was four stones heavier and I knew that if I really wanted to stay on the team, I would need to lose that weight and get fitter. I'm getting better, fitter and stronger every week but it is something that I continue to work on. At first I worried about whether my coach would be deaf aware and be able to remember that when we are in a session.
It is very hard to hear instructions or feedback when you are outside and the wind is strong and there is so much to learn in tennis and processes to get right. I have very good speech and with my hair down, people don't realise because I am a very good lip reader so this can sometimes make it more challenging to explain to people about the approach I need in tennis. However my coach was fantastic and has been so supportive over the past two years and really encouraging which really helps and makes a big difference. I really like the feeling of working and giving at least 110% where possible to make sure I know I've done the best I can, particularly when it comes to fitness on court.
Having the opportunity to represent GB at the World Deaf Championships in Nottingham last year. It was such an amazing experience to go and play in the Championships. I was so nervous and didn't really know what to expect. I managed to get through to the second round. I came home more driven and committed to making sure I do well and that I get better and do well in the next tournament.
Tennis has brought a lot to my life, last February I suddenly lost my father and it was really hard to get on with things. I remember throwing myself into training and tennis sessions with my coach and it really helped me get by. Tennis at that stage of my life really helped me keep my life on track and stay focused. I have also developed such good friendships through tennis and also a better understanding and appreciation to the game.
Tennis and the opportunities I've had have also taught me that if you want something, you will work hard to achieve it – and that anything is possible. I've met some amazing and inspirational people along the way and I really strongly believe in the ethos of the Tennis Foundation and what the charity and employees strive to work towards. I am looking to do my Level 1 coaching course and hope I can not only help with the children's sessions at my local club but also can inspire other deaf young people to take up the sport and get as much out of it as I have.
To find out more about opportunities for deaf and hearing impaired players please click here.