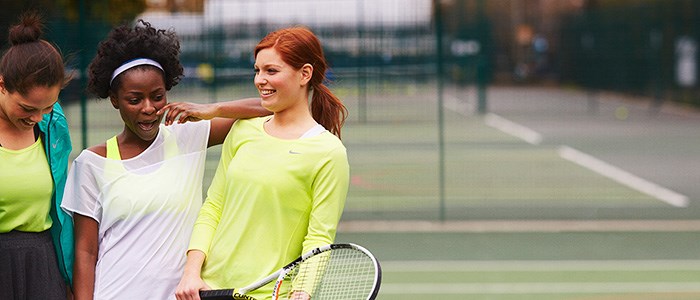 Community
Tennis Tuesdays launches in Manchester and London - sign up now
• 3 MINUTE READ
The highlight of your week is back, and bigger than ever before!
We are excited to announce that Tennis Tuesdays in partnership with Nike will be hitting the courts in more than 80 venues across England, Scotland and Wales from 5 May.
Launching today in Manchester and London with former British No.1 Anne Keothavong and CEO of the Women in Sport charity Ruth Holdaway, take your game forward with Tennis Tuesdays.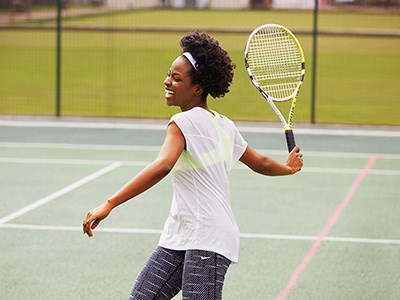 Keothavong said: "I am delighted to be involved in Tennis Tuesdays and am really passionate about getting more women to pick up a racket and play the game.
"Tennis is such a uniquely gender balanced activity that it provides a great opportunity to lead the way in getting more women in sport.
"Meeting like-minded people and learning new skills in a relaxed environment at Tennis Tuesdays is a great way to showcase the fun that tennis can be."
What is Tennis Tuesdays?
Each week's session focuses on a different area of the game and you will improve your ability with a mixture of skills training from professional coaches and match play with other women at your level. You can have fun and be as competitive as you want, without feeling under pressure.
| | | |
| --- | --- | --- |
| Session | Theme | What does this entail? |
| 1, | Every shot counts | Practice rallying consistently with forehands and backhands. |
| 2, | Keep them moving | Get tips on moving your opponent around the court then put it into practise with points play. |
| 3, | Push forward | Learn how to make it difficult for your opponent. |
| 4, | Stand strong | Get tips on where to stand on court and learn to recognise when and how to defend. |
| 5, | Closing the net | Improve your volleying skills and learn how to best approach and close the net. |
| 6, | Working together | Work together to try out different doubles tactics and then see who comes out on top in some competitive points. |

How can I get involved?
Returning to London after a successful trial in 2014, Tennis Tuesdays is also rolling out to venues across the country in:
Birmingham
Bournemouth
Cardiff
Cheltenham
Eastbourne
Edinburgh
Glasgow
Leeds
Manchester
Oxford
Southend