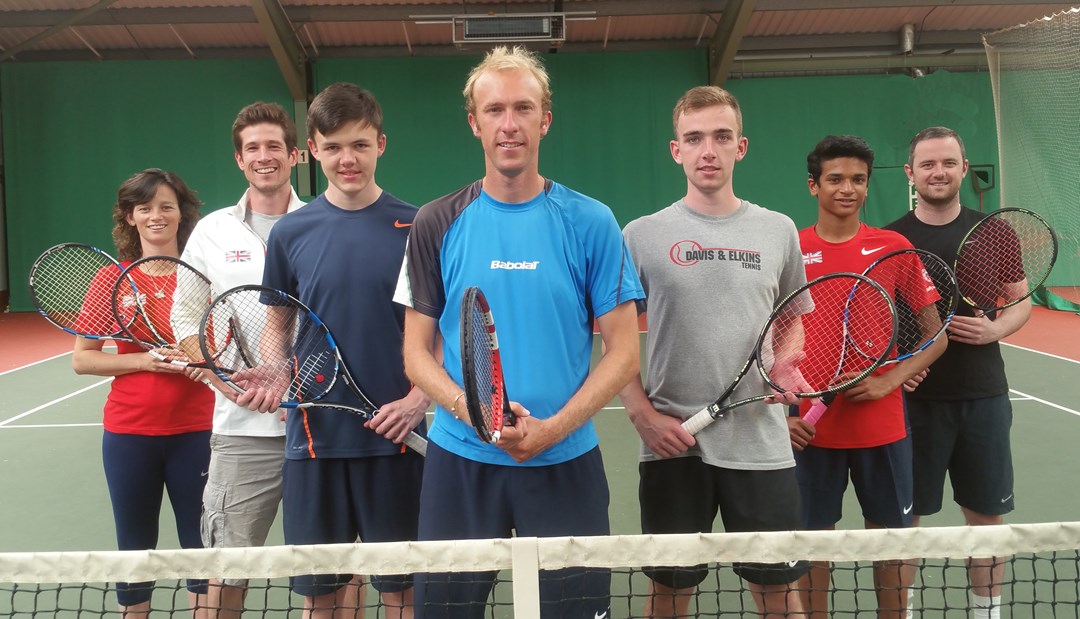 GB Teams
Four-strong tennis team to represent Great Britain at 23rd Summer Deaflympics
• 2 MINUTE READ
Four players on the Tennis Foundation's Deaf Tennis Performance Programme have been selected to represent DeaflympicsGB at the 23rd Summer Deaflympics in Samsun, Turkey, from 18 - 30 July 2017. Tennis events will take place at Samsum Tennis Club from 19 - 28 July.
The players will be accompanied by the Tennis Foundation's National Deaf Tennis Coach and former Deaflympics gold medallist Catherine Fletcher, as part of the wider DeaflympicsGB delegation of 63 athletes representing DeaflympicsGB across 5 different sports.

The Great Britain team is comprised of four players, who will contest men's singles and doubles events:

Jack Clifton (21 – Purley, Surrey)
Toby Clifton (15 – Purley, Surrey)
Lewis Fletcher (31 – Burderop, Wiltshire)
Esah Hayat (15 - Finchley, London)

Catherine Fletcher - National Coach and Tennis Team Manager
Andy Graham – Sports Therapist
Nicholas Ansell – Welfare Officer
Player biographies and quotes for all four selected players can be found here.
Lewis Fletcher will contest his third Deaflympics after reaching the bronze medal play-off in the men's doubles in Taipei in 2009 and the mixed doubles bronze medal play-off in Sofia, Bulgaria in 2013. Jack Clifton will contest his second Deaflympics after making his debut in the event in Sofia in 2013.
Toby Clifton and Esah Hayat will both make their Deaflympics debuts in Samsun this year.
The Tennis Foundation works to open up tennis to its priority audiences of disabled people, young people in education and people in lower socio-economic communities, making it possible for them to enjoy the many health and social benefits of the sport whilst maximising their personal potential.

As part of its disability work, the Tennis Foundation oversees a Deaf Tennis Performance Programme and organises 'Have Go Days' and Talent ID Camps to help players develop their skills.

To assist players who would like to progress from playing for fun to competing at the highest level as a deaf tennis player, the Tennis Foundation has produced the Game On guide to advise on the different pathways that can be followed to reach the summit of the sport.