LTA Youth
Team Challenge Spotlight: Matt Ward & Sutton-on-Derwent Tennis Club
• 3 MINUTE READ
Team Challenge relies on a network of organisers to make events happen and this month we focus on coach Matt Ward, who is providing hundreds of opportunities for kids to play around York. Imogen Harry takes a look.
Our last Team Challenge Spotlight focused on the fantastic work taking place at Bishop Sutton Tennis Club to retain girls in tennis through Team Challenge events.
This month we are dedicating our thanks to the people who make Team Challenge events happen; the 'cluster organisers'.
Team Challenge currently has 200 active cluster organisers across England, Scotland, and Wales, all of them delivering fun and recreational team-based competition to boys and girls of varying age groups and tennis ability.
One of these committed cluster organisers is York-based coach Matt Ward, who has been delivering Team Challenge events to over 300 children since December 2016.
Matt has organised over 25 events in the Northern County cluster area at venues including Sutton-on-Derwent Tennis Club and, in the winter, the Frances Scaife Sports Centre.
The events usually see 12 kids getting involved and as Matt likes to keep them as active as possible. Kids tend to have a one-match rest before they're back on court, allowing players the opportunity to watch and support their team-mates too.
When asked why he believes children enjoy Team Challenge events, Matt highlighted two key reasons: friendship and responsibility.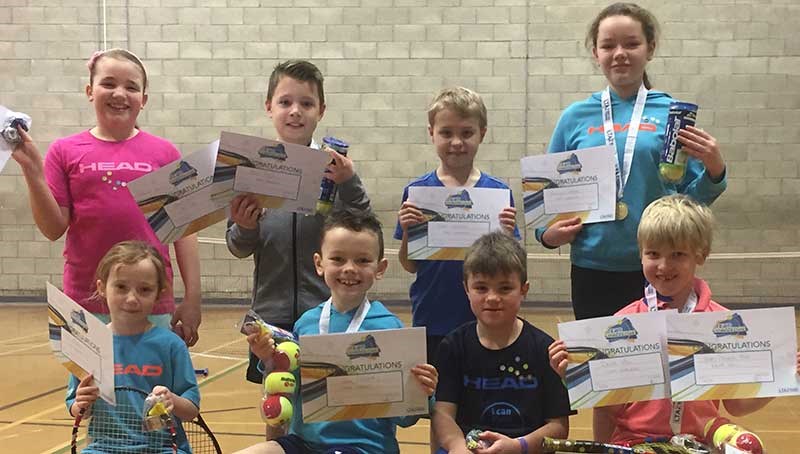 "I believe that if you give children responsibility then they rise to the challenge and own the activity", said Matt, who encourages players to score all their matches on court, write in their scores upon completion, and get the balls ready for their next opponent. This all serves to add an element of independence.
Matt recognises that tennis can be quite an individual and daunting sport for those entering competitions for the first time. To combat this, he encourages players to enter his events with a friend. He finds this tends to boost commitment from the children, promotes a relaxed environment, and also means that they get double the enjoyment when sharing the experience with a team-mate.
Matt believes that the success of Team Challenge in his area has been down to the flexibility of the format and the continuing support of parents due to the short time commitment and localised focus.
Matt intends to run at least two Team Challenge events per month going forward with the hope of nurturing localised competition and creating opportunity for children to practice the skills they learn in their coaching classes.
Thanks to the dedication of coaches and volunteers across Great Britain over 10,000 mini, junior and adult players have participated in over 1,000 events and we can't wait to see this grow further.
Want to start organising Team Challenge events?
LTA Regional teams in England, Scotland, and Wales are currently looking for Cluster Organisers. If you're interested in running Team Challenge events, then send us an email with your name and location here: teamchallenge@lta.org.uk