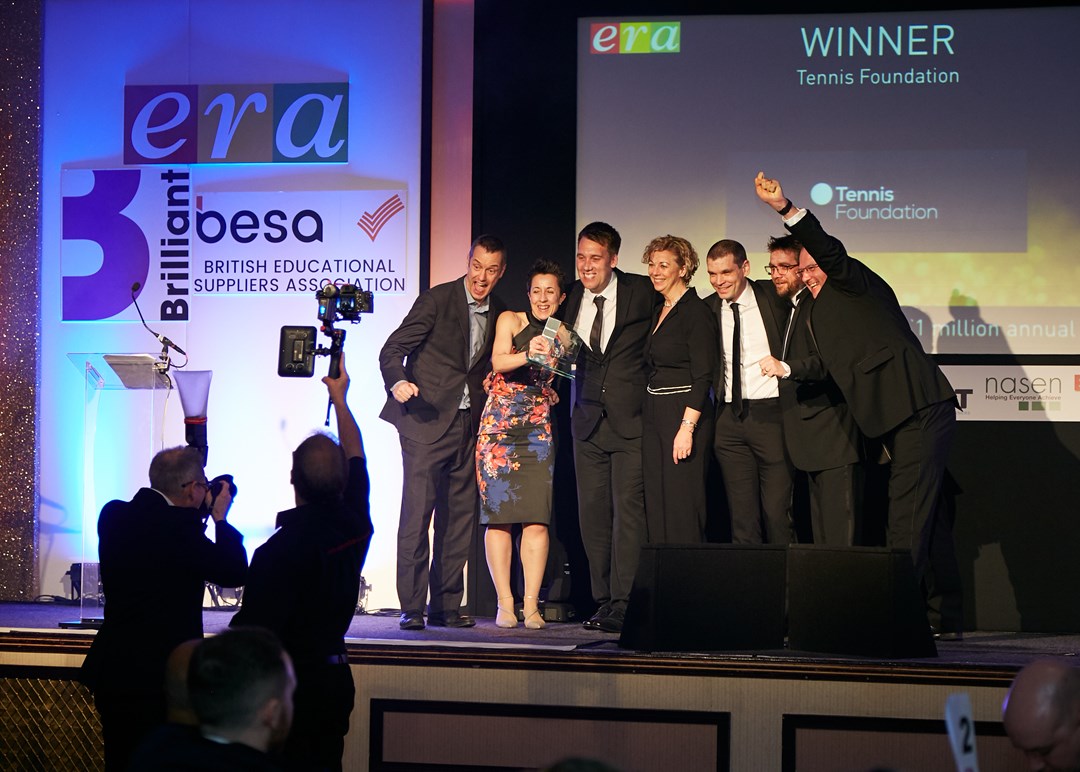 Community
Tennis Foundation named 'Supplier of the Year' at Education Resources Awards 2018
• 3 MINUTE READ
The impact tennis is having in schools and colleges across the country have been recognised with the Tennis Foundation, Great Britain's leading tennis charity, being named 'Supplier of the Year' at the Education Resources Awards 2018.
The award was presented in front of hundreds of guests from across the education sector at a gala event at the National Conference Centre. It comes in recognition of the standard and range of resources the Tennis Foundation supplies to schools as part of its work to open up the sport to anyone and everyone, and ultimately change lives through tennis.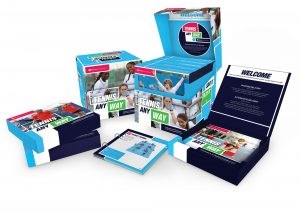 'An accolade of excellence'
The suite of award-winning resources cover each Key Stage group from 1-5, while there is also a dedicated Inclusive or Special Schools resource, ensuring there is something available to support any teacher or school. Alongside physical and digital resources, the Tennis Foundation also provide discounted equipment, free training for teachers, funding for coaches and facilities, and visits from inspirational tennis mentors.
The Education Resources Awards are the premier annual event to celebrate outstanding success for the suppliers and teaching professionals of the education sector throughout the UK. The awards highlight and reward the quality and diversity of educational products, resources, services and people. They aim to encourage the raising of educational services & product standards throughout the industry and are recognised throughout the sector as the accolade of excellence.
Commenting on the Tennis Foundation's success, the awards organisers said: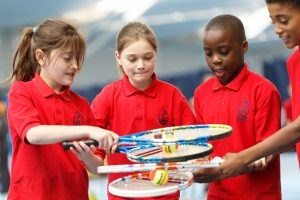 Established in 2009, the Tennis Foundation's core schools tennis programme has now been delivered to 22,000 schools across the country, helping to introduce children to tennis in a fun, inclusive and accessible way.
Building on this core level of support for all, the Foundation now also provide more bespoke support to schools, focusing on developing and delivering targeted programmes that have a deep and long lasting impact on those involved. These include its transformational 'School of Tennis' scheme, and also its successful 'Beyond the Baseline' programme that uses tennis as a tool to re-engage children and young people in their education.
'It highlights the impact tennis can have on young people'
The Tennis Foundation was the only sports organisation to win an award at the event, and took the Supplier of the Year accolade ahead of other high profile and established nominees such as the RSPB.
On winning the award, Christine Sprowell, Schools Tennis Manager for the Tennis Foundation, said:
In delivering its award-winning education programme to schools and colleges, the Tennis Foundation works closely with the Lawn Tennis Association as part of a wider strategy of British tennis to grow the number of children and young people involved in the sport.