LTA
LTA partners with tech startup to tackle pain in fitness training through AI
• 4 MINUTE READ
The LTA is partnering with SujiBFR, a UK-based health and fitness startup, to incorporate its AI-powered fitness device into player training programmes.
The technology, named Suji Device, uses Blood Flow Restriction (BFR) training principles in which blood flow to muscles is partially restricted during exercise. The device utilises low-intensity and bodyweight exercise to produce benefits equivalent to high-intensity weight training. This can reduce pain and improve muscle strength, offering a solution to both fitness enthusiasts and elite athletes who experience pain during exercise or when playing sport.
The partnership with the LTA - the first of its kind with a national governing body – will support athlete welfare by helping to reduce soreness and improve muscular performance, especially critical when returning to the sport after injury.
The deal continues the LTA's drive to move tennis forward through innovation, and forms part of a wider LTA performance strategy to use advanced athlete technology to support elite players both when training at home and when competing on tour.
As well as assigning Suji Devices to players on tour, the LTA will also make the device one of a number of technologies available at its National Tennis Centre, for players supported through the governing body's Elite, Pro Scholarship and Men's & Women's Programmes.
The partnership is the latest success for the startup, whose recent six-figure investment included backing from Jamie Murray and his partner Alejandra Murray.
The AI-powered Suji Device adapts to a user's body and fitness level, meaning it can be used by elite athletes as well as amateur sportspeople, fitness enthusiasts and those who are starting out on their fitness journey.
Dan Lewindon, Head of Performance Science & Medicine at the LTA said: "We are very pleased to be working with SujiBFR and this partnership is further evidence of our drive to embrace technology to better support and empower our players, coaches and practitioners throughout the LTA Player Pathway. Blood flow restriction training is proven to have benefits for both elite and recreational sportspeople in maintaining strength, accelerating return from certain injuries and even managing pain, so this is an exciting partnership for us.

"The portability of this system is a crucial element for professional tennis players who spend many months of the year on the road at venues with variable access to gym equipment and facilities. This system will provide us with an effective solution to support and develop players' strength in any environment."
SujiBFR's founder, Alexander Birks, set up the company after a successful career in boxing.
He said: "The idea for SujiBFR grew out of my own experience recovering from a traumatic sports injury. I felt frustrated by the length of time it would take to return to peak performance and started looking for fitness solutions that could help. After reaching out to sports professionals, I realised that BFR training was recognised as a powerful tool for mitigating pain and facilitating muscular improvements using low-intensity exercise.
"My own BFR training was successful, but it also demonstrated that existing equipment was inadequate, requiring extensive user knowledge and offering a poor user experience. I created SujiBFR to fill that gap and make effective and safe BFR training accessible to everyone, not only the professionals but the huge number of fitness enthusiasts who could benefit from this technology. The device can be used by anyone to help reduce pain and improve muscular performance."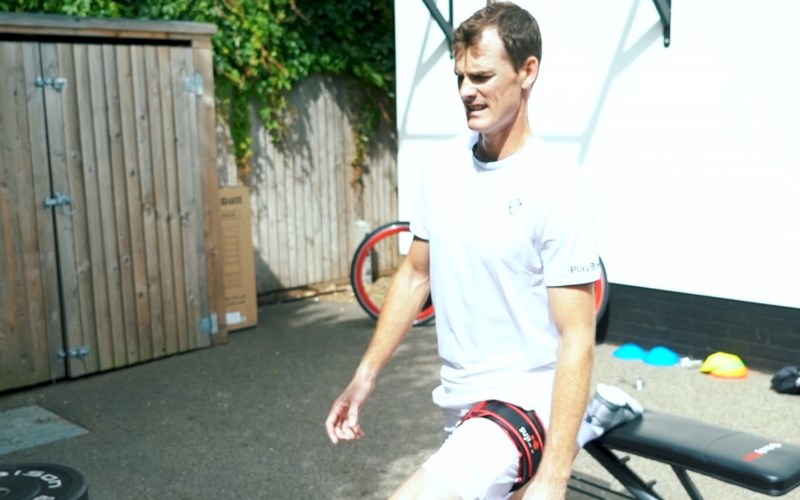 Jamie Murray said: "Everyone is aware of the challenges of avoiding and overcoming injury, not to mention the joint and muscle pain that can be experienced during training. SujiBFR has taken the scientifically proven benefits of BFR and incorporated these into a device that is easy to use, safe and effective. For me, Suji Device also acts as an effective tool when I'm on the road with limited access to gym equipment. It's a perfect example of how investment in new solutions can help athletes to reduce pain, optimise performance and recover after injury."
Suji Device can also be used to support people reduce pain and improve muscle strength at home, without the need for gym equipment, whilst enabling them to track their progress thanks to the connected app. It is the latest innovation in the 'quantified self' movement, in which consumers use personalised technology to monitor their health and fitness, acting as their own personal trainer.
The LTA is the latest in a series of high-profile organisations that have adopted Suji Device, which is already used to support training and injury recovery at English National Ballet, Edinburgh Rugby and Loughborough University.