Domestic Competition
Stoke City secure hat-trick of wins at Premier League 4 Sport tennis event
• 3 MINUTE READ
Stoke City have been crowned Premier League 4 Sport National Tennis Competition champions for a third straight year after another fantastic display.
The team in red and white overcame the challenge from 18 other PL4S clubs at the National Tennis Centre in Roehampton.
At the third annual competition, teams of five with representatives between the ages of 14 and 16 played touchtennis in round robin stages, before progressing to the quarter-finals and beyond.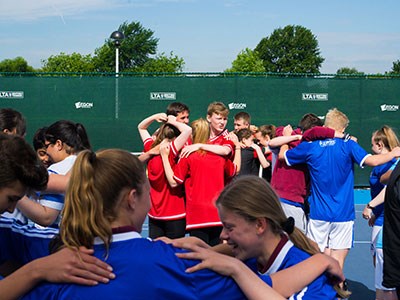 The 2016 Premier League season was one of the most memorable in history, providing the highest quality of sporting entertainment and drama as teams battled it out to take the title and Thursday morning was equally enjoyable to watch!
Hosted in partnership by the LTA and the Premier League Communities team on the prestigious hard courts at the NTC, Leicester City put up a valiant effort to match their football club heroes, but in the end Stoke came out on top by overcoming Portsmouth in the quarter finals, Swansea in the semi's and Newcastle United in the final showdown.
Stoke's victory is the third time in as many years that they've claimed the crown, having been joint winners with Wigan Athletic in 2014 and overcoming Wigan in the final in 2015.
The competition was all the more of an experience for the youngsters on the day for the presence of former England star and Premier League Ambassador GraemeLe Saux, alongside recent Wimbledon hero and British tennis player Marcus Willis.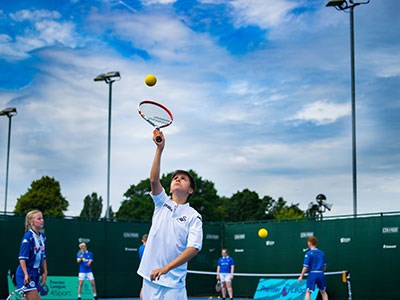 All the clubs that sent a team run tennis sessions in their local area through a network of satellite clubs, with a view to getting more young people playing tennis more often. It is through this PL4S programme that over 5,000 young people have been introduced to tennis since the partnership began in 2013.
After the competition had finished, the teams were lucky enough to be sent on to Wimbledon for the afternoon, to watch some world class tennis on display at The Championships.
Willis, who played Roger Federer in Round 2 at Wimbledon, said: "It's really good [that the Premier League is trying to get kids into different sports]. There are so many different sports that a kid could think 'I really like this' and pursue it and you never know what they could do.
"If not, it just gets them out doing exercise and enjoying sport in general."