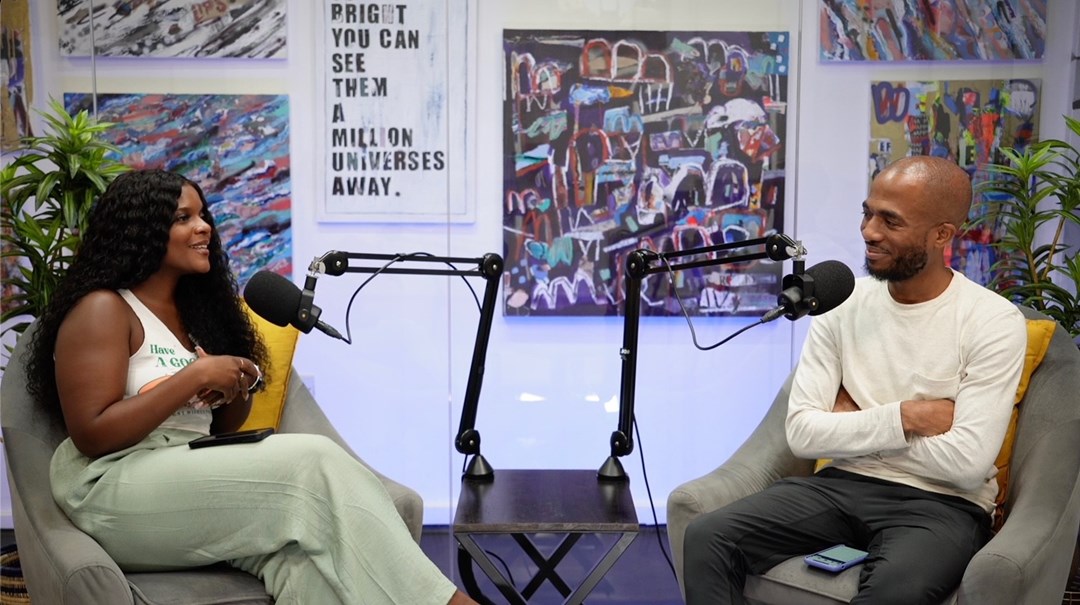 Diversity and Inclusion
Shining a light on black tennis players in the professional game: how Black Spin Global are creating a new community of fans
• 4 MINUTE READ
Over the last four years, Black Spin Global has been using its voice to spotlight the incredible work and achievements of black tennis players, coaches and organisations across the world.
First created in 2019 as a social media channel on X (formerly Twitter) and Instagram, Black Spin Global has grown a strong community following over the years and has gone on to join the landscape of brilliant tennis podcasts, celebrating inspiring figures at the professional level.
"I've always been a tennis fan and played a lot in my teens, but kind of stopped when I was 18/19 and fell out of love with it a bit," said Eugene Allen, the Founder and Host of Black Spin Global.
"It wasn't until into my mid-20s that I rediscovered my passion for it again, particularly watching and following it, but I found that I wasn't interested in the same players as before – I was mainly interested in following the black players.
"I thought, I can't be the only person who feels this way about the sport. Tennis is predominantly white but there are black players competing at the top level and I wanted to shine a light on that and give these players their flowers. The goal was to create a platform to help uplift the players and be a positive reminder that they're doing a great job and there are people behind them wanting to help push them through."
However, to make his ambition a reality and to create a potential podcast for the platform, Eugene wanted to enlist the help of one of his dedicated followers who had a growing passion for tennis.
"I think I got served the page randomly on the Instagram algorithm and I was just sharing everything Eugene had been posting," said Lucy Tezangi, Host of Black Spin Global.
"My background is slightly different; I didn't grow up playing so I was just a fan but as I've got older I've been following more and more.
"It was so great to find a page that was not just focusing on the sport but on black tennis players as well. I'm the type of person who likes to celebrate all the different things black people do, whether it's music, art, tennis, or even just the nine-to-five.
"Eugene messaged and said he wanted to do a podcast and asked if I wanted to join. Even after we met up the first time, originally, I said no – I didn't feel ready, and I was just a fan – but Eugene thought I'd be the perfect fit and managed to convince me in the end."
Since joining forces, Eugene and Lucy have continued to grow the platform and have recently spent the summer at events, reporting on the successes of black players like Coco Gauff, Frances Tiafoe and Christopher Eubanks at grass court events in a bid to engage a new audience in the sport.
"We need to shout out the LTA because they're the ones who have given us a lot of opportunities at the summer grass court events in Eastbourne and Queen's over the last few years.
"Having that chance to be on site, in person, it's difficult to explain how important that is. Not just for us being there but for players to see us there as well. We've had players come up to us and say how good it is to see us at these events and covering them on our platform."
For both Eugene and Lucy, Black Spin is about more than just covering the sport – it's a personal project and ambition to raise the visibility of black people across all areas of the game, on and off the court.
"I want to help lift more black people and put a shine on what we're doing, which I don't think always happens," Lucy said. "It feels the same in tennis a bit as well – there's been times in the past where a black player might do something, but it doesn't receive the same attention.
"I do feel like a lot more has been spoken about some players since we've been out there doing our thing. I think maybe other outlets in the past may have thought that people might not have been as interested but we're showing that there's a big audience out there."
"If you look at the tennis media landscape," Eugene added. "There aren't many black voices speaking about the sport. We've developed a great relationship with Tumaini Carayol at The Guardian, who is the lead correspondent there, and I think we've seen globally, even while we were at Wimbledon, there weren't too many black journalists covering the sport.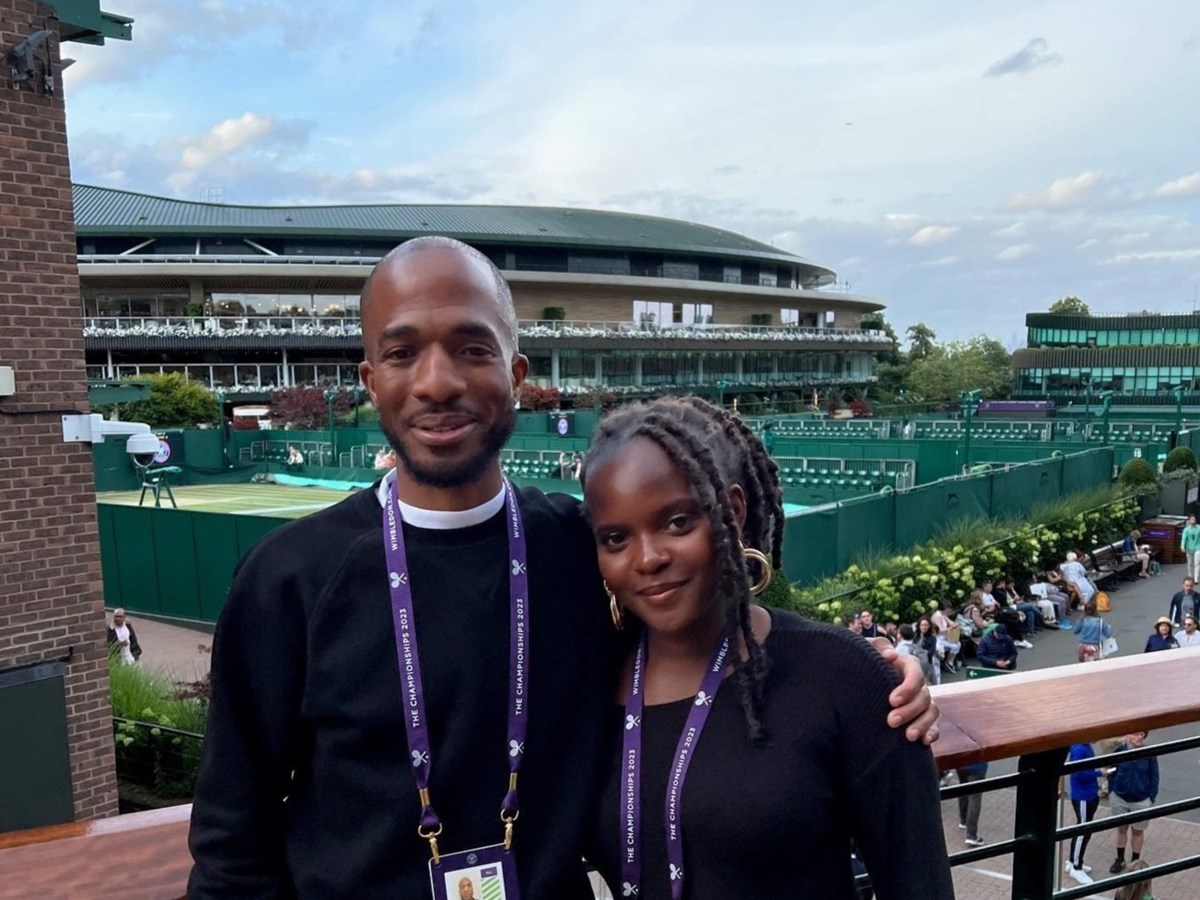 "That's one of the main reasons why I started the platform. It's important for our voices and opinions to be heard as we might have a different view on a wide range of topics – it's the same with anything else."
With the channels and podcast only continuing to grow, the two have big plans for where they want to take Black Spin Global in the future but continue to balance this alongside full-time work.
"This year has been amazing and next year we want to build on that," said Eugene. "I've already got one eye on Wimbledon and potentially the US Open back-to-back but let's see what happens.
"Overall, we just want to continue to grow the platforms and podcast even further. Now we both still work full-time jobs so it's pretty stressful finding the time to do it – but we make it work. I want to try and have a bit more of a laid-out structure to take it to the next level and give our audience what they want."
"We want to keep building relationships with the players but most importantly with our fans," Lucy concluded. "One thing we've done really well is building our little community within tennis fans and being a voice for new audiences in the sport. We want to grow together and get to a point where eventually we can do this all the time and continue to shine a light on players at events throughout the whole season."
Find out more about Black Spin Global and listen to the podcast via their website