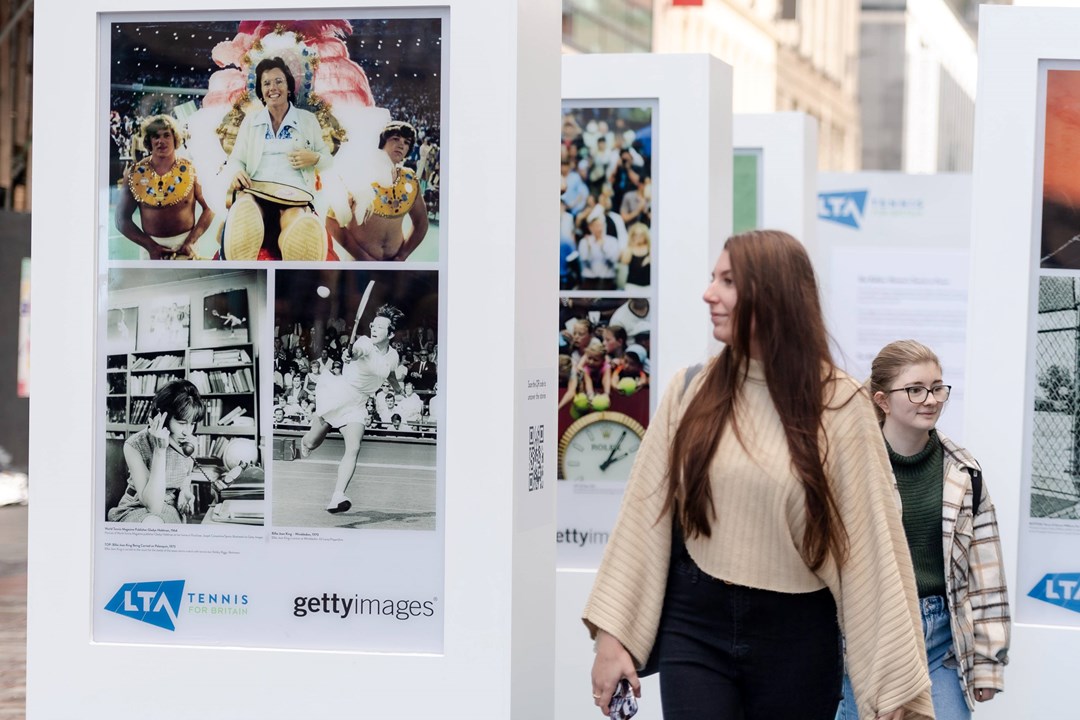 GB Teams
'She Rallies' exhibition launches in Glasgow
• 3 MINUTE READ
She Rallies – a public photo exhibition in partnership with the LTA and Getty Images – has today launched in the heart of Glasgow as the city gears up towards the Billie Jean King Cup Finals at the Emirates Arena.
The exhibition, with the support of Glasgow City Council, will run on Argyle Street from 1-13 November 2022, providing a visual journey through the history of the women's game.
Check out the full gallery and the stories behind tennis's most inspiring female leaders
Billie Jean King Cup by Gainbridge Finals
Tickets start from £5 for children and £10 for adults:
Closing the visibility gap with an inclusive lens on women's tennis
Throughout history, female tennis leaders have had to fight for visibility in their sport.
Relentlessly breaking through gender barriers, activism continues to sit at the heart of women's tennis. Female tennis players, umpires, support staff and organisational leaders are leading on a more equitable and inclusive culture, driving conversations on gender pay equality, parenthood, body empowerment, mental health, participation, and many accessibility issues. Yet, the visibility gap remains.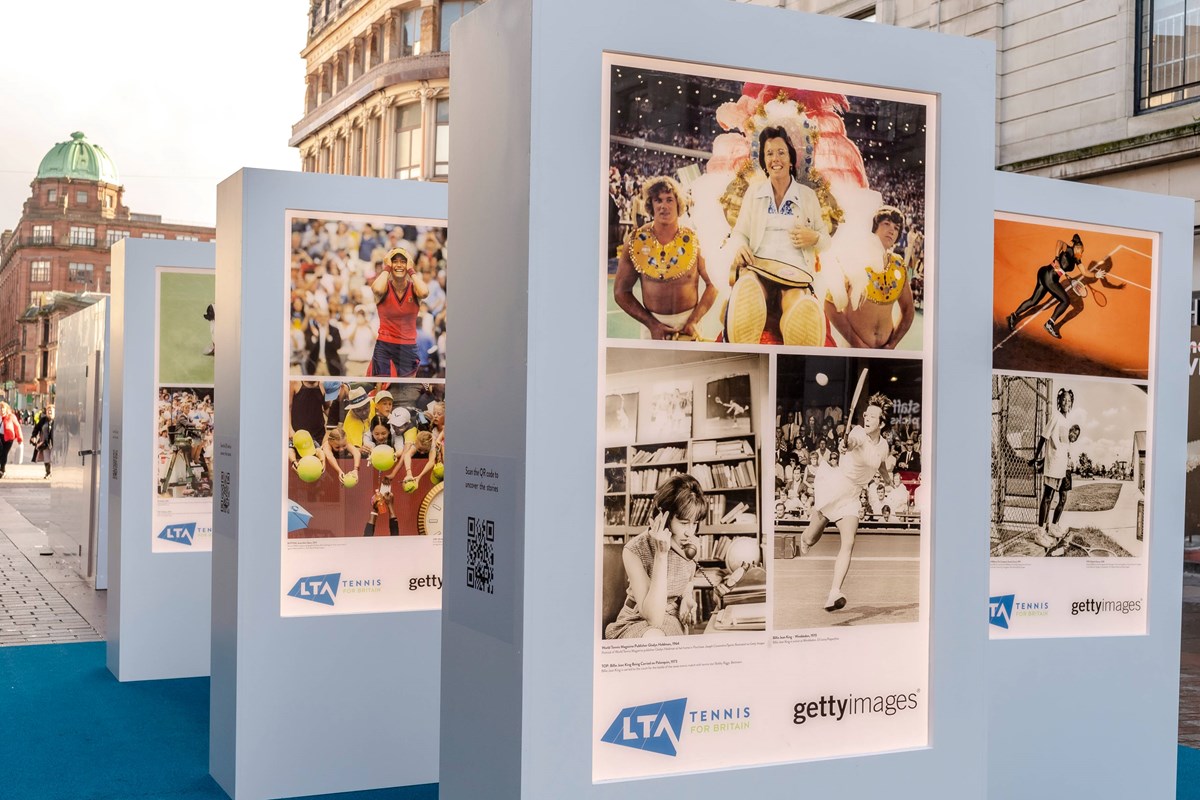 Bringing transformative equity forward requires work on many fronts. We believe media companies, sports rights holders and brands can change the perceptions of women's tennis by changing the visuals they use.
In this exhibition, by choosing to shine a more inclusive and intersectional lens on women and girls involved in tennis at all levels, together we can close the visibility gap with equity.
People's perceptions of what is possible in tennis is shaped by who they are and what they want to see. Taking intersectionality into consideration is key because 68% of sports fans now believe sports organisations and brands should do more to promote women in sport, and top visual preferences are seeing women and girls of all age groups, body types and abilities engaging in sport. Women and girls are not one homogenous group, and there is not 'one' look to showing a woman in sport. Each individual has different layers of identity and to move representation meaningfully forward, an inclusive lens is needed.
Get your Billie Jean King Cup tickets
The Billie Jean King Cup by Gainbridge Finals, the women's world cup of tennis, take place at the Emirates Arena, Glasgow, from 8-13 November. Tickets, starting from £5 for children and £10 for adults. For further information. For further information...