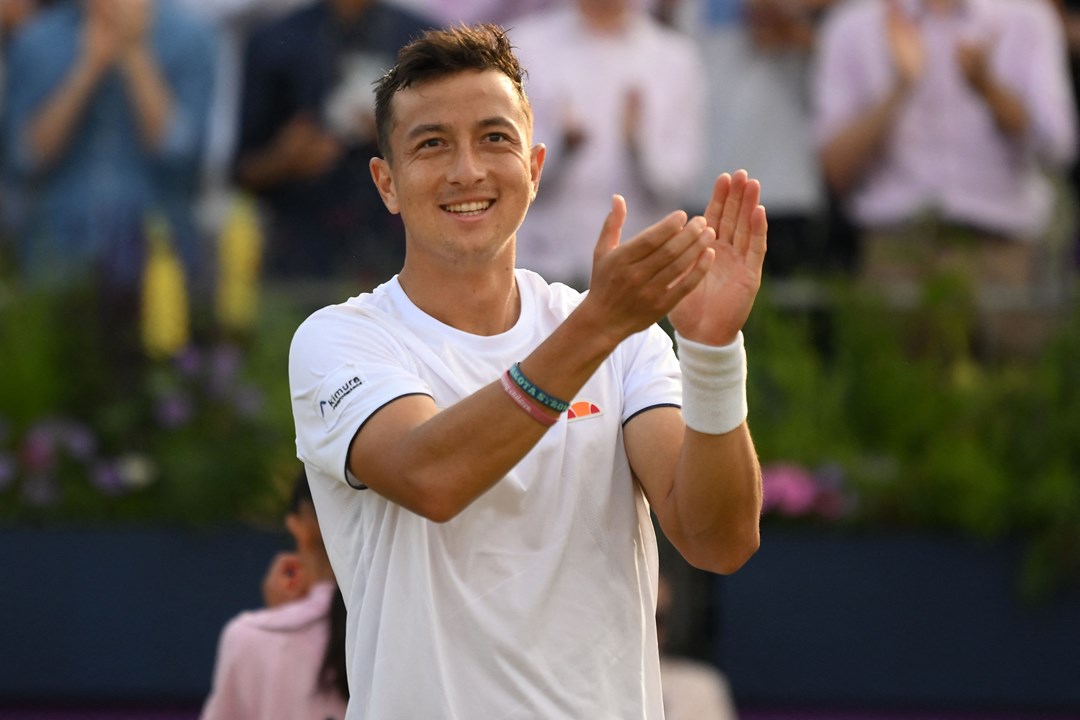 Players News
World Cancer Day: Ryan Peniston on his childhood diagnosis and raising awareness for young people with cancer
• 4 MINUTE READ
Ryan Peniston lived through a dream last summer and he is determined to use those memories as inspiration for what is to come in 2023.
After kick-starting his grass court season with a win against world No.5 Casper Ruud in front of a packed crowd in the cinch Championships at Queen's Club, Peniston went on to beat rising star Holger Rune during a run to the quarter-finals of the Rothesay International Eastbourne.
When he backed up those wins up with a maiden victory at Wimbledon against Henri Laaksonen of Switzerland, Peniston confirmed he has a game that can test the game's elite performers.
Peniston admits his story since those high-profile wins has been a little less thrilling on court, with a return to the ATP Challenger circuit seeing the spotlight switched off the affable 27-year-old from Southend-on-Sea.
Yet Peniston is keen to ensure his voice is heard once again as World Cancer Day approaches on 4 February, after his battle against a soft tissue form of the disease encouraged him to throw his support behind the Young Lives vs Cancer charity.
Peniston successfully overcame rhabdomyosarcoma cancer after his initial diagnosis when he was aged just one and reflects that one of the great joys from his wins on court last summer was the platform it gave him to shine a light on a cause that is so close to his heart.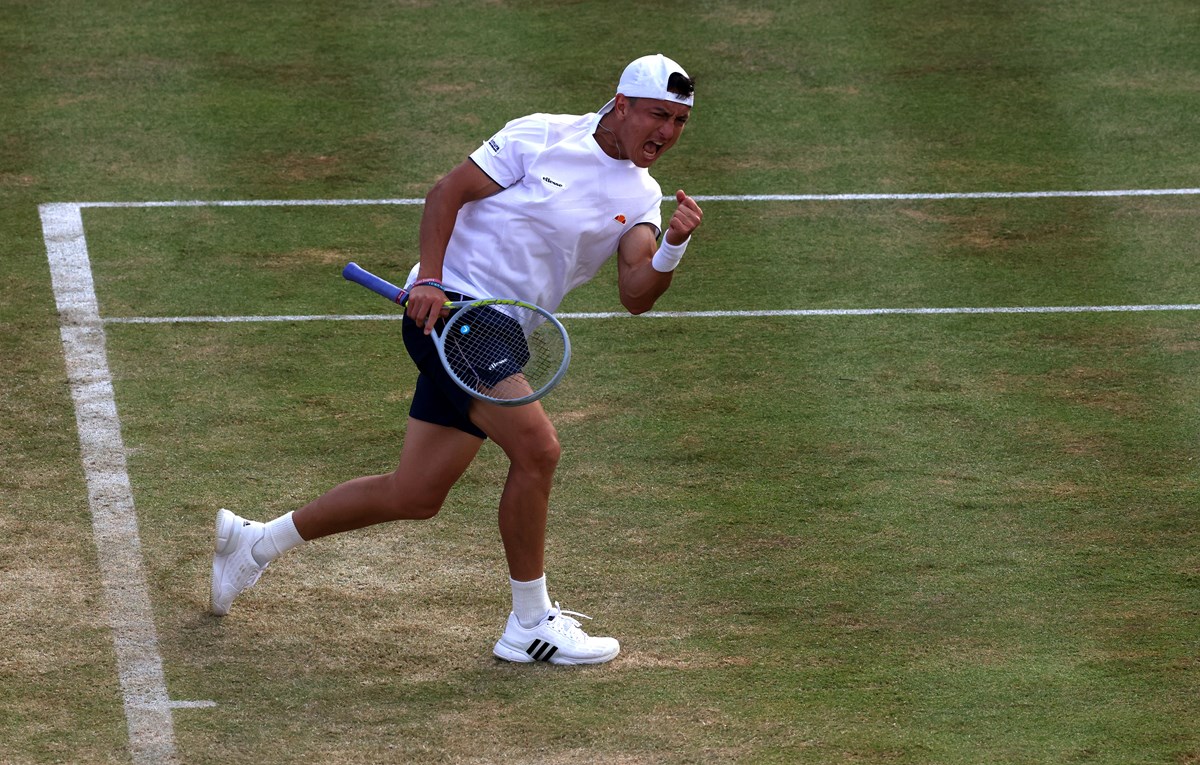 Here, we look back at Peniston's breakthrough in 2022 and ahead to what he hopes will be another successful few months.
Were you comfortable talking about your cancer battle when the press started asking questions last summer?
It was obvious that they would ask me about my illness when I was a child and I was fine with it. Some people might not want to talk about something as personal as that, but if I can help other people going through the same by speaking up about it, something positive can come out of it. If people see me succeed, it will show that they can still chase their dreams.
Did you enjoy the publicity that came your way after the grass court success at Queen's, Eastbourne and Wimbledon?
Being in the spotlight for the first time was interesting. I wasn't used to that when the press interest came last summer and it took some getting used to. It was a change in the usual thing to what I'm used to at the end of a match. I had to deal with a lot of press at Queen's, Eastbourne and then Wimbledon, so it was different. But it was cool and I enjoyed it.
Were you pleased that your success provided a chance to shine a light on the Young Lives vs Cancer charity?
One of the best parts of my success in the grass court season last summer was the opportunity it gave me to speak about my story and this great charity. Hopefully that had a positive impact on people who are in the battle with cancer now.
I'm an ambassador for Young Lives vs Cancer. They work with families and kids that have been affected by cancer from the age of zero to 25. Being diagnosed with cancer is probably one of the worst days of your life and this charity helps people on so many levels.
They help to buy extra things, travel expenses and help in the fight against cancer as well. Having support around you when you are in that dark place is so important and I'm proud to be a part of the charity.
How tough was it to go back to playing ATP Challenger events after everything that happened in the grass court season?
It was a bit difficult after everything that happened during the summer. It was such a change in environment winning matches on the Centre Court at Queen's with 10,000 people watching and then returning to the Challengers where there are fewer people. It was tough to start with, but you get used to it quickly and focus on things you can control.
When you have experienced those highs at Queen's and Wimbledon, it just makes you hungry for more. You want to keep having days like that.
I have been able to see what the level is like in those tournaments and play against top players like Casper Ruud and Holger Rune, so that was great for me. Now I want to work towards having that every day. There is no substitute for hard work and I need to get my game better and get up to that level. Everyone is working so hard.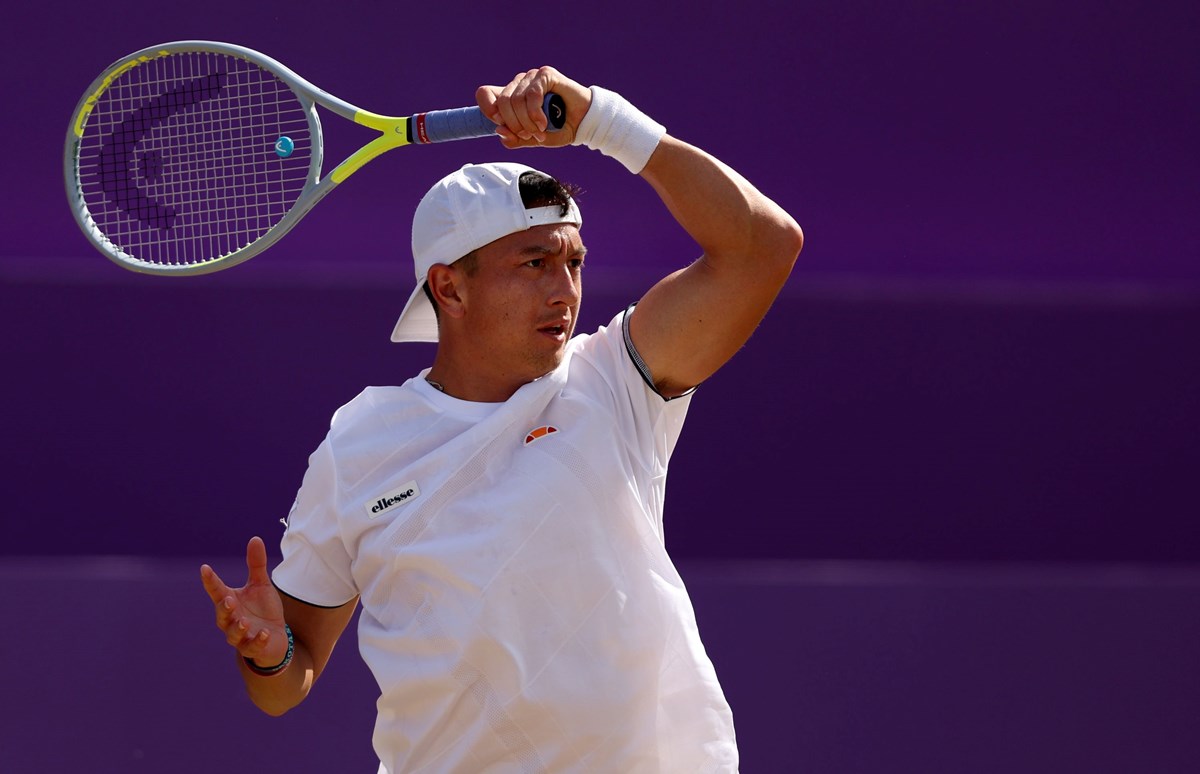 You train regularly at the National Tennis Centre, so does the competitive environment with the top British players inspire you?
It has become a great place to train. Pretty much every British player is based there now and on the weeks when we are all there, it is a great place to be. There is a great atmosphere among the players and we are all encouraging each other.
The WhatsApp groups that started up at the Battle of the Brits have been great to be a part of. People are firing in banter all over the place and it's great fun, but it has also helped to push us all on as a group.
Andy Murray training at the National Tennis Centre all the time and no one is working harder than him. Seeing him every day and training at the same place is inspirational and you have to take something from a player like that.
What is next on your agenda?
I'm heading to Tenerife for a couple of Challengers and then going to India for another Challenger event. Then I'm heading to Indian Wells at the end of February.
I certainly feel like my game has gone up a few levels compared to where it was this time last year. A lot of areas of my game have improved, but I know there is so much more to work on.
When you know you have beaten a top ten player and have competed against players competing at the elite end of the ATP Tour, you know it's possible to get there.
The challenge is doing it every week, that's the plan.