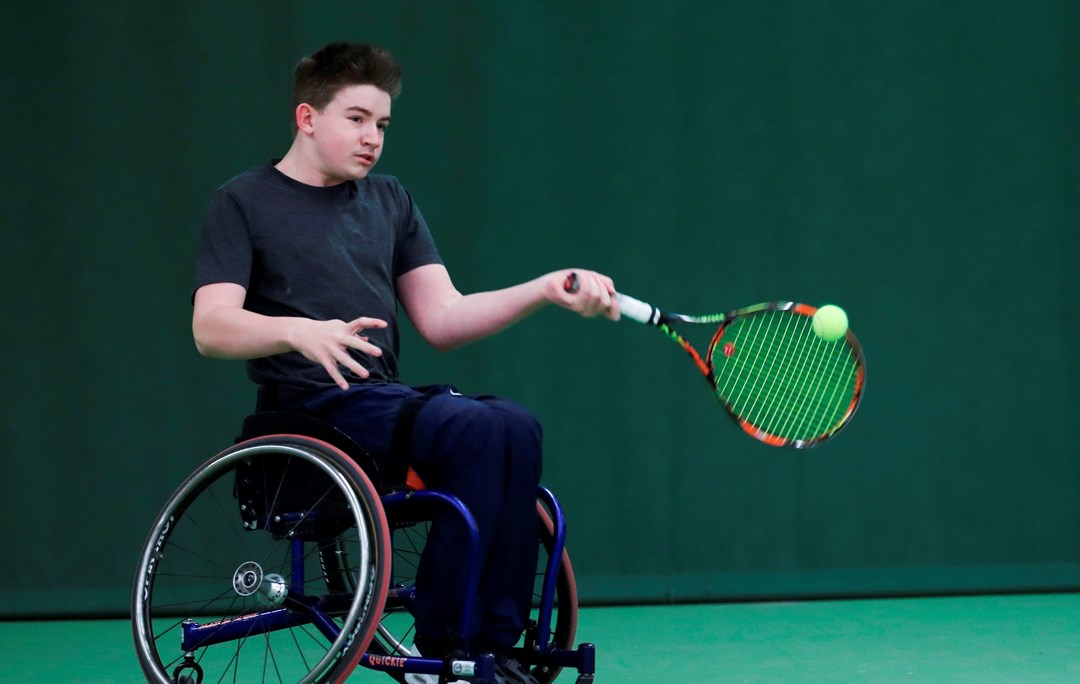 Diversity and Inclusion
Ruairi Logan wins Junior Masters doubles title
• 2 MINUTE READ
Ruairi Logan became the latest Brit to add his name to the Cruyff Foundation Junior Masters boys' doubles roll of honour over the weekend when he partnered Belgium's Jef Vandorpe to victory in Tarbes, France.
Logan, one of the newest members of the Tennis Foundation's Wheelchair Tennis World Class Programme, follows in the tracks of the likes of Alfie Hewett and Gordon Reid, who were both previous winners of the title in Tarbes.
The Junior Masters is the world's premier individual event for junior wheelchair tennis players. It takes place alongside the last four days of Les Petits As, the prestigious tournament for non-disabled players where Novak Djokovic and Andy Murray first met as 13-year-olds and where the likes of Martina Hinigis and Rafael Nadal are former champions.
A week that began with two days of school exams for Logan ended with the 15-year-old and Vandorpe beating South Africa's Alwande Sikhosana and Mpho Mhlongo 6-4, 6-2 in Saturday's final. They had previously beaten Russia's Sergei Lysov and Niels Vink 7-6(5), 6-3 in the semi-finals.
"It's great, I wasn't expecting it, I had a tough time in singles at the start of the week and to finish as doubles champions is absolutely incredible. I've put a lot of effort in and it's all paid off in the end," said Logan, the world No.5 ranked junior player. "I've had a good training block leading into this and put the new skills I've been working on into practice. We played a pretty solid game all round and made the right decisions at the right time.
"I tried a lot of wheelchair sports before settling on wheelchair tennis and I felt they didn't engage well with me, personally, whereas wheelchair tennis really did, especially when I started playing tournaments," added Logan, who took up wheelchair tennis aged seven.
"All the players were very supportive. On the court you're there to win, but when you're off the court everyone's there to help you learn, you know, the Tennis Foundation and the other players. New things to learn, new experiences, that's what appealed to me and kept me playing wheelchair tennis."