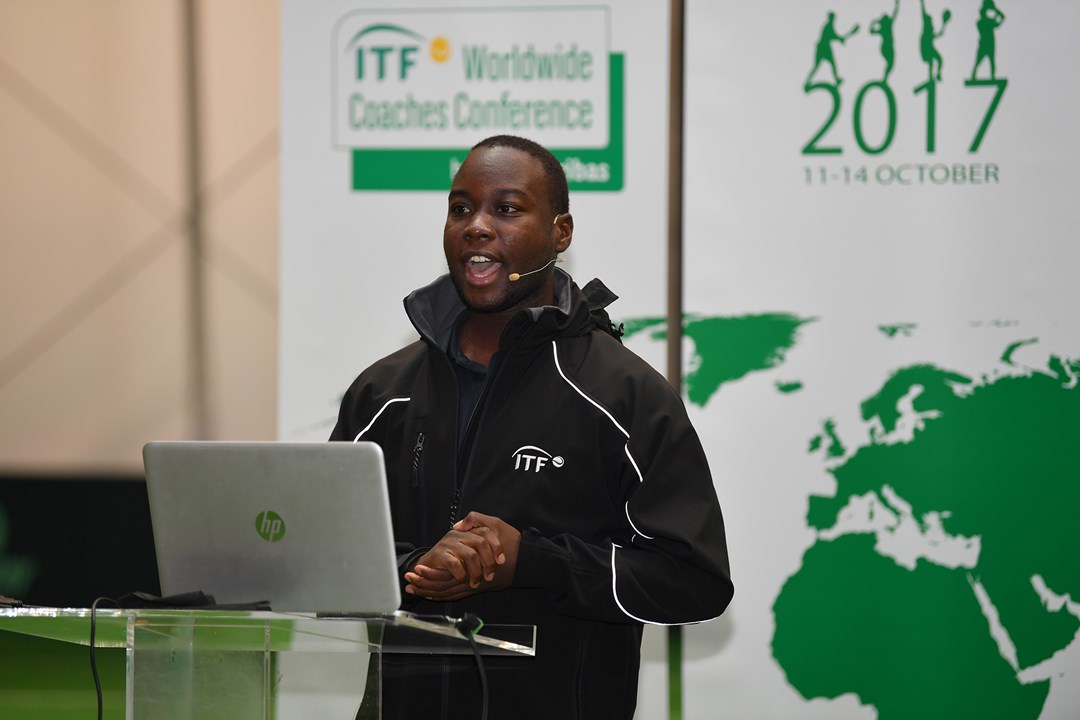 LTA
Richard's Story: How my UTC role opened the door to my future tennis career
• 3 MINUTE READ
For Richard Sackey-Addo, the responsibility of being part of a University Tennis Coordinator as part of a Tennis Foundation scheme was something which changed his life for the better, and has seen him subsequently go on to further a developing career within tennis.
Taking up the position during his time at the University of Bedfordshire back in 2014, Sackey-Addo was involved with pretty much every facet that developing the sport entailed – something which has been hugely beneficial beyond his time at University.
"I was the first person from my university to take up the tennis coordinator role, so it was very exciting and a big challenge, because we didn't have much going for recreational players and those not participating in the competitive university team beforehand," he declared.
"I enjoyed it. I met a lot of similar-minded students, from around the country – many of whom I'm still in contact with today. You get to meet a lot of people within the industry and therefore make good contacts as well. It's not just at the university either; it branches out into the local community too."
'I would like to take this opportunity to congratulate you on your appointment as University Tennis Coordinator' it's official, look out UoB.
The University Tennis Coordinator programme was started by the Tennis Foundation in 2009 and it has played an important role in the recent growth of university tennis in Great Britain. There are now 30 partnership universities across the country with a current University Tennis Coordinator role in place, with 65 students having completed the programme since it began.
The aim of the programme is to help develop the future tennis workforce, and in turn help develop and grow the sport. This impact of the programme is already evident, with around 60% of participants gaining full time employment in tennis within a year of graduating, with many others employed in wider sport.
The role certainly opened the door for Sackey-Addo – his former position has helped him travel as far afield as Spain, where he was employed by the International Tennis Federation upon graduating from university. His role, within the ITF's Development Department, involves coordinating the ITF's official online coach education platform and assisting with the organization of conferences around the world, among numerous other things.
Based in Valencia, he describes his current work as "one of the best experiences" he could ask for, and that opportunity has stemmed from the groundwork put in during his University days. The hard work has continued, however, and Sackey-Addo is keen to draw attention to the pathways which he was able to put in place for those following on in his footsteps.