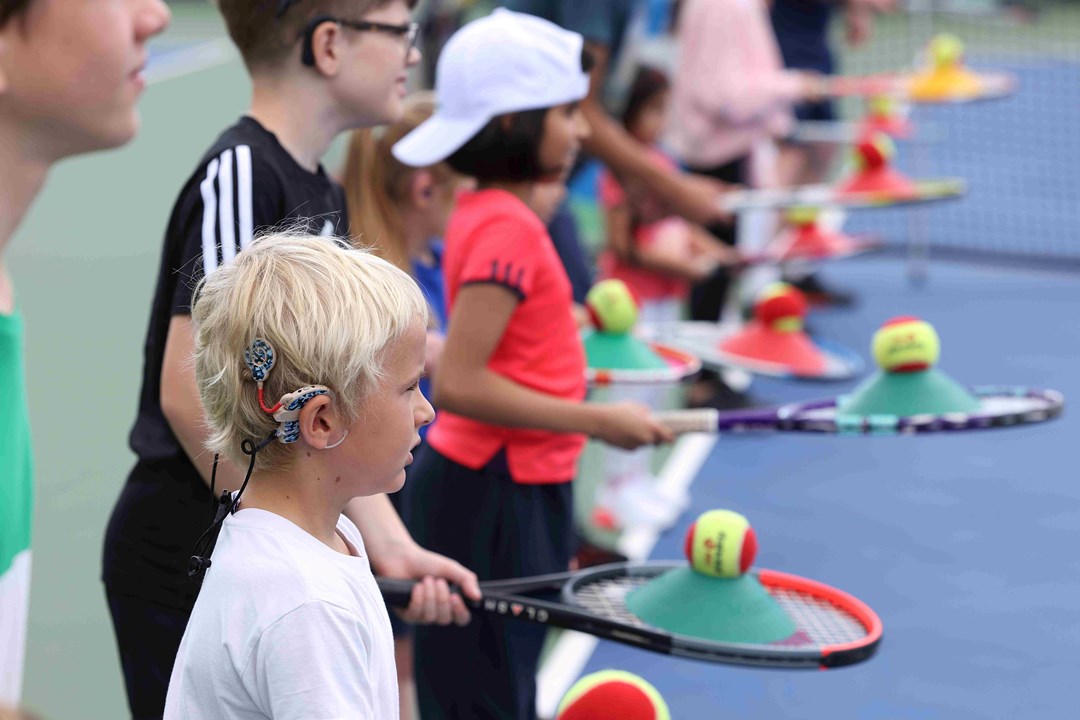 Diversity and Inclusion
President of Yarm Tennis Club celebrates over 30 years of managing the North East Hearing Impaired Festival
• 3 MINUTE READ
Some 30 years ago, Yarm Tennis Club's President and former coach, 88-year-old John Schofield established a festival for hearing impaired players alongside friend and fellow coach, Terry Mabbitt.
With its legacy ignited at Teesside Airport, the North East Hearing Impaired Festival became the product of much more than just passion to bring tennis to the deaf community; it came to represent a true sense of community.
With the help of the local deaf society, John would reach local units, resourced and mainstream schools, as attendance soared into triple figures, captivating schools across the North region.
"The Heads of the schools, and particularly the people who ran the units, were all very keen to bring the kids along," explained John. "When the Teesside Centre closed, I was forced to move it, but to be able to continue I required an indoor centre for the little ones that was close by.
"I eventually relocated to Tennis World and ran mini tennis sessions on a Tuesday, and then two or three weeks later I would run outdoor tennis on a full court with the older children.
"It was a complete success and I think the record number of children I've had in attendance is 120 – circa 50/60 at the mini tennis sessions and similar for the outdoor sessions."
Having worked for many years on attracting schools from far and wide, John stressed that tennis is merely the warm-up act in a 30-year-long operation that headlines the importance of uniting these children through the unquestionable pull of sport.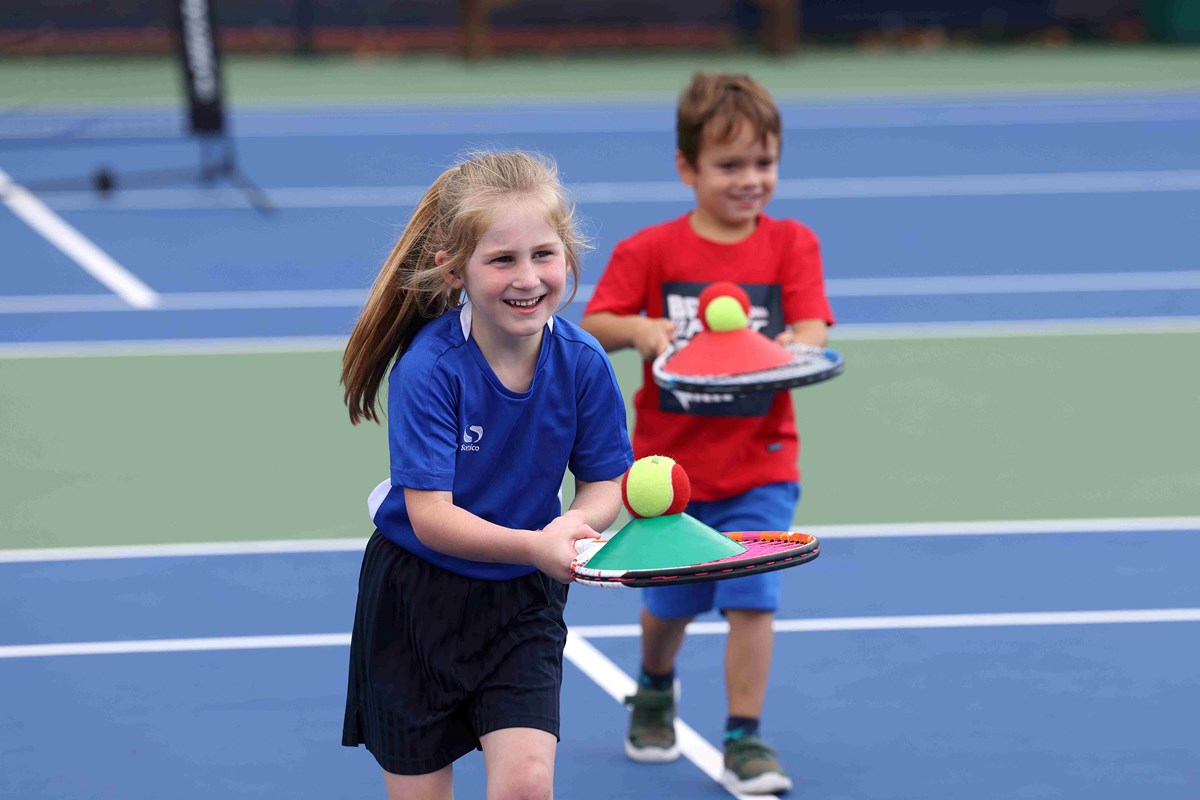 "The teachers thought it was a great idea because it meant that those children were able to socialise with other children who had a hearing impairment from other schools in the area," said John. "We sectioned them off into groups and mixed them up, so they were playing with and against children from other schools.
"Over the years, the social activity was the main thing they loved; tennis wasn't important, frankly. We don't play to the rules. The mini tennis sessions began by us showing the kids what to do and if they could get a little rally going over the net, then that was the tournament.
"In fact, about three years ago two little girls were sat in the corner, chatting away to themselves. Then, one of the teachers said to me, 'look at the girls over there; they are from different schools, but from communicating with one another they have learnt that they live five doors down from each other, and yet they have never met.' And now, they have certainly become friends and they'll continue to talk to each other for the rest of their lives.
"That to me is success. That is what it is all about. If that happens, then we've really achieved something."
A life lesson for the students, and a learning curve for all those involved as John introduced the teachers to a more hands-on approach to side-line spectatorship.
"The teachers that brought them were superb!" enthused John. "All the teachers help me as without them I couldn't do it. So, when they get there, we teach them how to umpire and they take a pad and get involved.
"I put hours into it and I'm in no way complaining about that. I do it because I love it," said John.
The festival wouldn't be what it is today without the support of everyone involved in its delivery and execution. It's a laudable collective effort steered by the man in question – former recipient of the North region's outstanding achievement award, John Schofield.
'Without John's tireless dedication to this area of tennis, literally hundreds maybe even thousands of children over the last 30 years wouldn't have had the opportunity to play tennis," added Matt Elkington, the LTA's North Region Disability Development Partner.
"John's attitude is always positive and even at his age continues to bring the energy to make this event a reality every year. I am so pleased to play a part in this event through our Open Court Programme, but I just wish that I had more volunteers from more Counties wanting to lead and drive this kind of activity in their own areas, because at the end of the day, it is just tennis!"