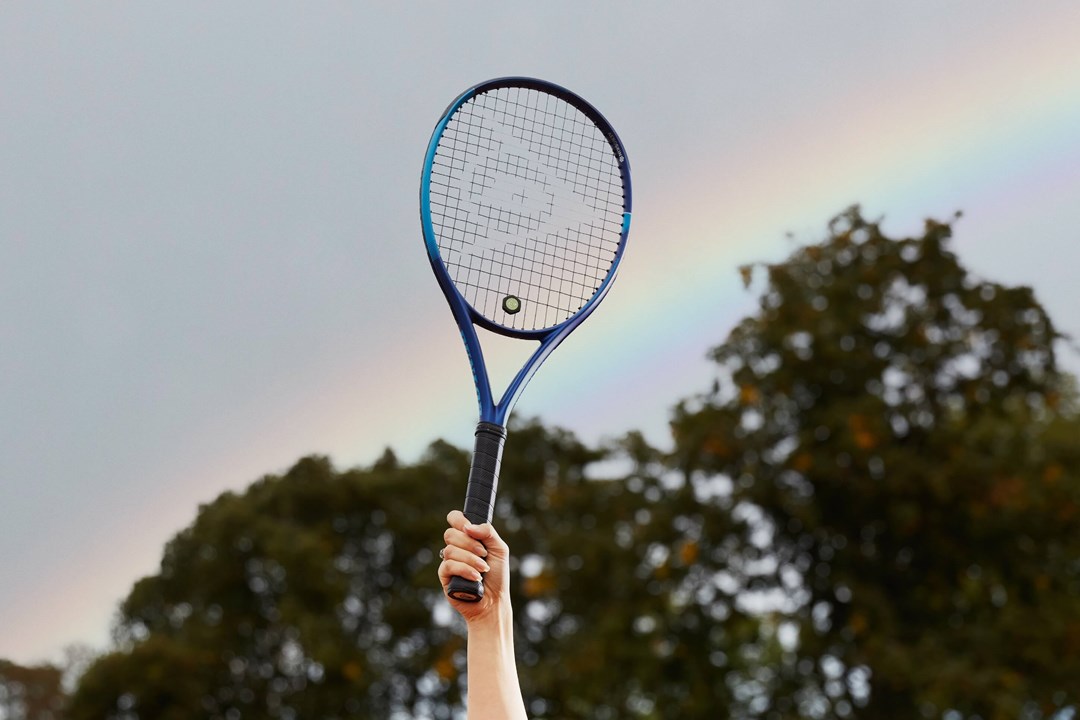 LTA
LTA launches Pledgeball League to encourage sustainability
• 4 MINUTE READ
The LTA Pledgeball League has launched today, coinciding with the Climate Coalition's Great Big Green Week and as main draw action begins at the Rothesay Open in Nottingham.
We have joined with Pledgeball, a research-backed charity, to set up the LTA Pledgeball League for tennis venues across the country as part of its plans to support, promote and encourage the uptake of sustainability practices across British tennis.
Through the league, tennis players at LTA registered venues can submit pledges on behalf of their venue via the Pledgeball website. Pledges comprise simple, every day actions which individuals can take, and will have a positive impact in supporting the environment and reducing carbon emissions.
The more people who pledge in support of a tennis venue, the higher the venue will climb up the LTA Pledgeball League table. Each pledge will count towards a combined emissions saving figure, helping to demonstrate the collective impact that those taking part will have.
From today, Pledgeball's platform is open for players to make a pledge on behalf of their LTA registered tennis venue - so it's time to start pledging!
The initiative is one way in which the LTA is delivering on our Environmental Sustainability Plan, by supporting and engaging tennis venues, as well as making changes across our own operations, venues and major events. Whilst the climate crisis and changes to the environment will have an impact on tennis, from grassroots venues through to major events, the tennis community collectively has the potential to help drive huge positive change.
The LTA Pledgeball League will be open for two rounds, running on the following dates:
Round 1 - 12 June - 23 July
Round 2 - 24 July 24 - 4 September
There are prizes to be won, both for those who make a pledge, and for the top performing venues in the LTA Pledgeball League:
All those who make a pledge will be entered into a draw for tickets for the Lexus Great Britain Davis Cup Finals

Group stage at the AO Arena in Manchester from 12-17 September.

For the top three venues in each round, two volunteers will have the opportunity to take part in a special sustainability-themed visit across the LTA's National Tennis Centre and All England Lawn Tennis Club. Starting at the National Tennis Centre, there will be an opportunity to get on-court for a Padel session. This will be followed by a behind-the-scenes tour at the All England Lawn Tennis Club, to hear more about how the club operates including during The Championships, and the practical measures being implemented to support and enhance the environment, followed by refreshments.
The top venue in each round will also receive a bag of tennis equipment from the LTA.
LTA Participation Director and Executive lead on Sustainability, Olly Scadgell said: Today's launch of our LTA Pledgeball League allows tennis players across the country to also pull together to make a difference - everyone can play their part - however big or small. Get pledging!
"We have already provided a range of resources for tennis venues to help support, promote and encourage the uptake of environmental sustainability practices through the LTA's Venue Support Toolkit, including an action plan, which is packed full of practical ideas for venues to adopt. Other resources, such as guidance on reducing energy usage are also available.''
He added: "The LTA is committed to ensuring our major events meet high standards of sustainability such as here in Nottingham this week and across all our events this summer. If we make sure we are using our resources effectively we can mitigate the impact on the climate by reducing waste.''
Pledgeball CEO Katie Cross said: "The tennis community is a huge and powerful force: venues across Great Britain have already taken a lead in addressing environmental sustainability by switching to LEDs, boosting biodiversity through wildlife havens and facilitating the reuse of old equipment.
"We are delighted to be working with this community and excited to see the impact that can be had when such a community unites to take action."
Resources are available for venues to promote the LTA Pledgeball League to their players and members including a range of guidance to support them in embedding sustainability into their operations.
Make a pledge
Play your part in reducing carbon emmissions and win unique prizes by making a pledge today.