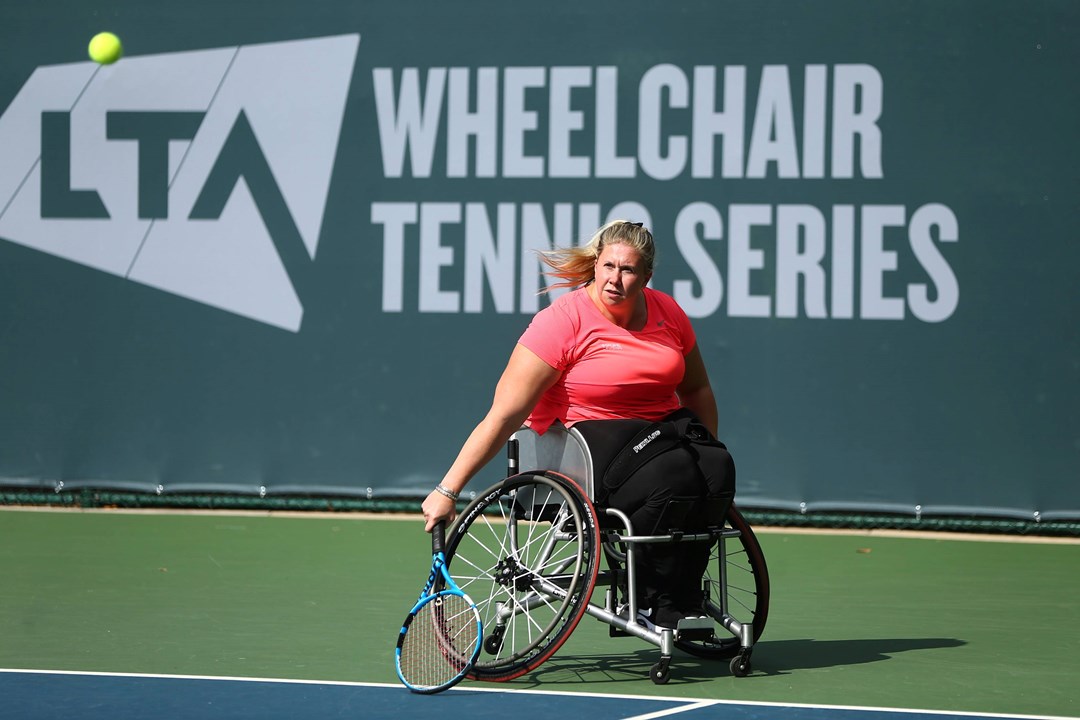 Paralympian Louise Hunt Skelley reflects on her playing career and new role as tournament director
• 3 MINUTE READ
She achieved so much on the court in a career that contributed to the rapid growth of the wheelchair game in Britain and now Louise Hunt Skelley is looking to add more chapters to her tennis story.
After retiring from competitive tennis last year, Wiltshire-born Louise can look back on a career that included memorable highlights at the London 2012 and Rio 2016 Paralympics, as well as appearances on the grass courts at the All England Club.
After winning multiple singles and doubles titles, the 31-year-old recently fulfilled a role as Tournament Director for an LTA event at Abingdon and here, she looks back on her remarkable story and outlines her hopes for what is still to come.
When you look back at your career, what is the one moment that stands out?
The London Paralympics in 2012, without a doubt. It was a shock in many ways. As we came into the opening ceremony, the noise was something I've never heard before. The stadium was vibrating, and I remember thinking... 'oh my God, I did it. I've qualified for this from working hard and it was just my moment'. I also remember going out on the grass for the first time at Wimbledon and you have to pinch yourself to make sure it's real. Luckily I had a lot of moments like that.
The sport has been transformed since you started out to where it is now. How do you reflect on that journey?
It was so different when I started. As a young kid starting out, I had so much fun, but the sport was nowhere near as big as it is now. So it didn't feel like there was too much pressure and I just had the time of my life. I loved every minute of it. Only when I got to my late teens did I start to feel pressure. Then as my career moved on and our sport began to grow, I feel so fortunate to have competed on the big stages at Wimbledon and the other majors. When you think that when I started, the wheelchair event at Wimbledon was just four men's doubles teams. So I didn't have too much to aspire to. All that has changed now as we have so many different opportunities for wheelchair players.
How important has the LTA been in backing the development of wheelchair tennis?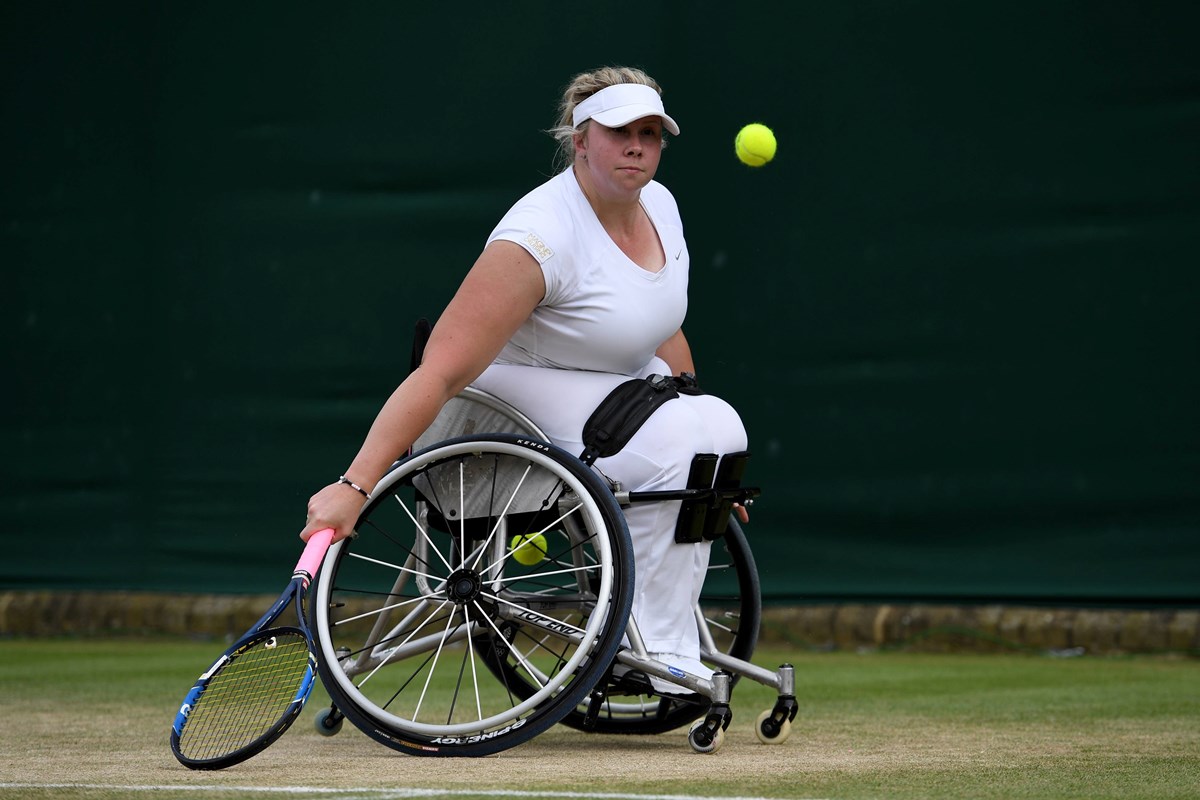 We are so fortunate in Britain to have had that investment. I was lucky that I had financial support from a junior and we are up there in giving our athletes the best chance. What we see now is the crowds want to watch wheelchair tennis, so hopefully that will inspire other countries to start backing the sport and more players will come through.
Was it difficult to retire from the sport?
I retired last year and I haven't regretted that decision for a second, but it did take me a while to be brave enough to tell everyone around me I was done. I do feel fortunate that it has given me a real foundation for the future. It put me in a position to buy a home and make myself comfortable ready for my next steps, but I had to think about what came next. What my career has done is given me a strong foundation to continue my story in tennis because I have never lost my love of this sport.
I had just had enough of the travel and wanted to be a little more in control of my own life and it is easier to do that now that I am not competing.
How do we move the sport to the next level?
We want to see draws of 16 in the majors and it feels like that is coming after the US Open did that last year. When I'm doing commentating at Wimbledon, people often ask me why we only have eight players in the draws. That has been a tough question to answer. We have the depth of talent and skill of players and a 16 draw will show just as much amazing tennis, so hopefully all the majors take that plunge soon. It would also be great to have more junior wheelchair events, as we saw at US Open last year.
How do you reflect on the year we have just experienced for wheelchair tennis?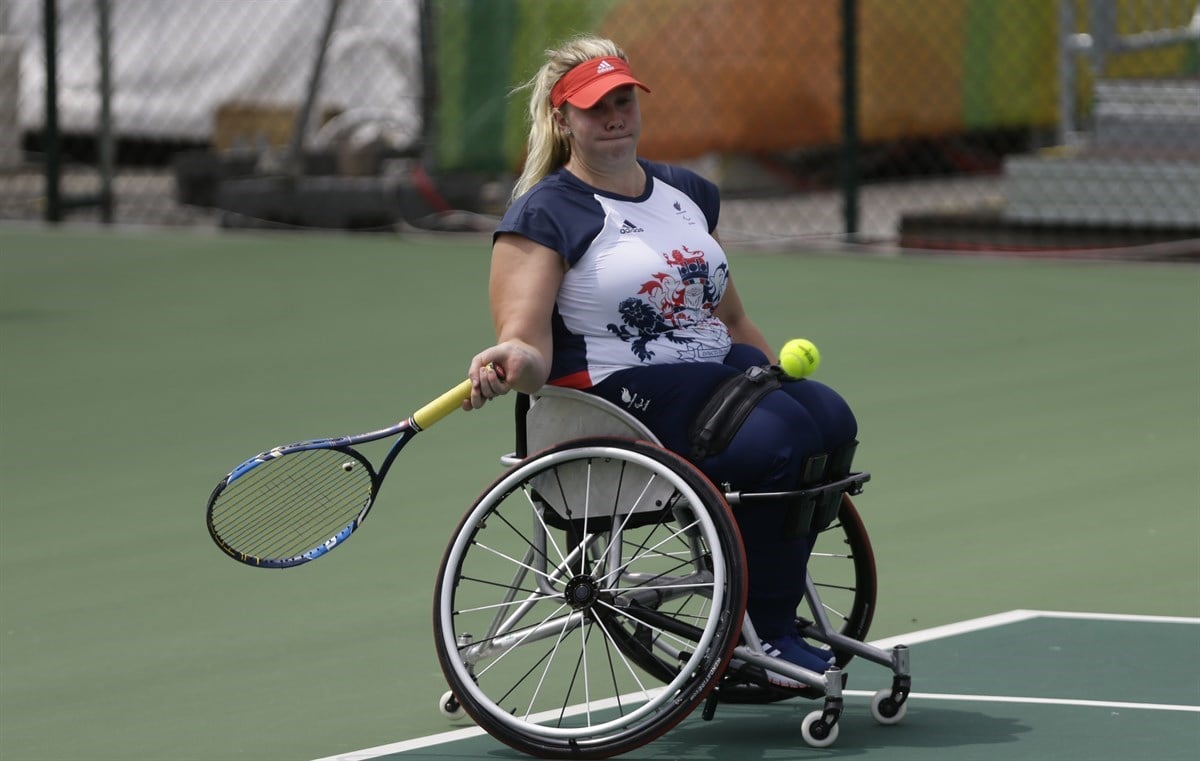 It was really incredible. Every year it feels like there are more people watching, more interest and then this year at Wimbledon was just amazing. I was commentating at Wimbledon this year and the atmosphere was just awesome. It really feels like we are getting to a point where people are as interested in the wheelchair matches as they are the able-bodied game. We are moving on to the bigger courts, getting big crowds in and people really seem to get it now. They understand the rules, the two bounces, and they appreciate the skill. It certainly felt like that at Wimbledon this year and it's so exciting to see where our sport can go next year.
We had the highest-ever viewing figures for wheelchair tennis on the UK at Wimbledon this year and it proves that if you put it on prime-time TV, people will watch it. Wheelchair rugby got a great reaction when it was on BBC2 a few weeks ago and it shows that if you put sport out there in front of a big audience, you will get more and more people watching.
How did you enjoy your first experience as a Tournament Director and do you want to do more in 2023?
I want to stay involved in tennis and I really enjoyed the role of Tournament Director role in Abingdon. It was hard work and you are on call 24/7. If anything goes wrong, people come to you and I enjoyed that challenge. We had broken ramps, leaking roofs and lots more to react to so it was a great introduction to being a Tournament Director. I have to say, being an athlete was a lot easier. You can go home when your match ends, but you can never switch off when you are organising an event. I loved the experience and I'm really hoping to do more, starting at the Bolton ITF3 event next year.
It feels like doors are opening for women in tennis in these tournament roles, so it must be exciting to be part of that story.
Laura Robson is doing this role now and Amelie Mauresmo is TD at the French Open, so it feels like it is becoming a route for females in the game. There is so much we have to offer as ex-players, with all the experience we have. It seems strange that players reach the top and then they just go out of the game. We need to use them because they have a lot to add to a tournament and the sport. I loved doing that role and I also enjoy commentator and mentoring others to spread the message of the wheelchair game, so I am keeping myself in the game in different ways.