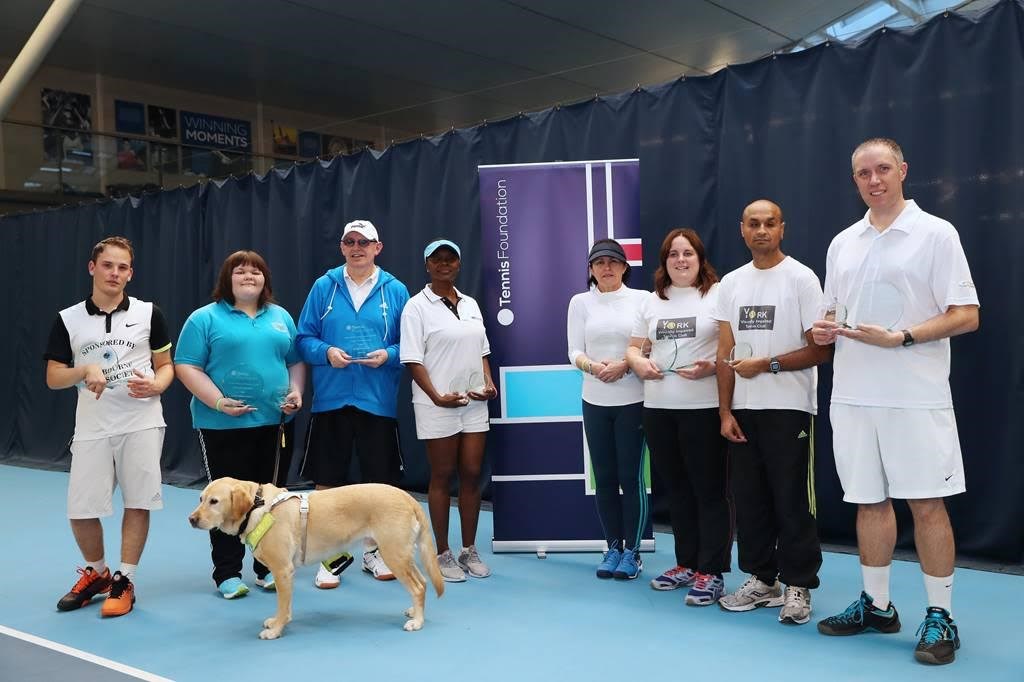 National
New champions among winners at National Visually Impaired Tennis Championships
• 2 MINUTE READ
Jan Reynolds and Callum Lock earned their places on the singles roll of honour once again at the 2016 National Visually Impaired Tennis Championships on a weekend when a number of new champions were also crowned at the National Tennis Centre.
Lock successfully defended his B4 men's singles title, winning both of his round-robin matches against David Pickering and Shane Downing 4-0, 4-0
Reynolds retained the B3 women's singles title with a 4-1, 4-0 win over Brenda Cassell after both players had won their respective singles events in 2015. It was the fourth successive year that Reynolds had won a National title.
Lock and Cassell both made it a double as they claimed the men's and women's doubles titles respectively. Lock teamed up with Christopher Baily to beat James Currie and Neil Fradgley 4-2 as Lock and Bailey retained the men's doubles title. Meanwhile, Cassell claimed the women's doubles title after joining forces with Rosie Pybus as they comfortably beat Gillian Currie and Sarah Fortescue 4-1 in the final.
Pybus was another one celebrating double success at the championships as she added the B4 women's singles title to the women's doubles title after coming out on top in her singles round-robin group. Pybus dropped only two games across her three matches as she went one better than in 2015.
Like Reynolds, Paul Ryb came into this year's National Championships with three successive National singles titles to his name, but this year he was dethroned in the B3 men's singles by Christopher Baily.
Baily came out on top 5-4 (2), 4-1 to reverse the result of his 2015 final against Ryb and added the title to the men's doubles crown he won with Callum Lock.
Kelly Cronin enjoyed a fine weekend as she won the B1 mixed singles title after beating 2015 Champion Nikhl Nair 5-4(6).
Cronin then went on to claim the B1 mixed doubles title with Qasib Nazir after they defeated Fiona Musgrove and Yvette Priestley 5-4(5) in another final decided in a tie-break.
In the B2 men's singles James Currie beat Alexander Wheen 4-1, 4-1 to take the title.
The National Visually Impaired Tennis Championships once again incorporated the second Tenis Foundation Visually Impaired Tennis Awards.
The awards recognise the work of volunteers, coaches and contributors who help drive the sport forward.
Nominations were assessed by an independent panel from which the winners were selected. Coach of the Year went to Sussex's Jane Thomas, whilst the Volunteer of the Year Award was presented to Highgate's Linda Almond. The Contribution of the Year Award went to Leeds-based coach Louise Assioun.