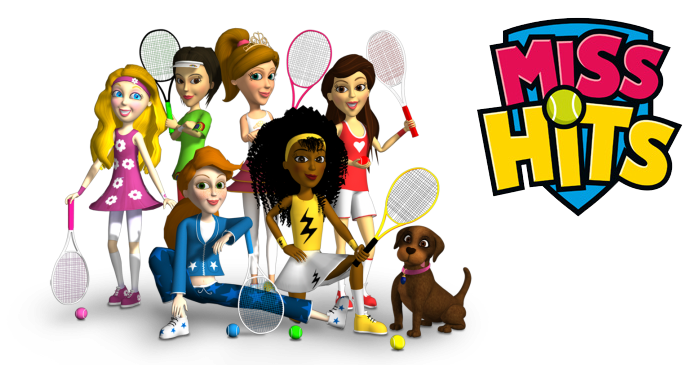 Diversity and Inclusion
Miss-Hits announced
• 2 MINUTE READ
Judy Murray and British Tennis have revealed plans to encourage more young girls to get into tennis through a brand new programme called "Miss-Hits".
Specifically targeted at girls aged 5-8-years-old, Miss-Hits is a unique and exciting way to attract more young girls into tennis, and focuses on having fun whilst also enabling girls to discover skills they never knew they had. It acts as a feeder programme into LTA Mini Tennis sponsored by Highland Spring.
With the help of six characters who champion the programme, Miss-Hits aims to lay the foundations for future female tennis stars and encourage young girls to lead healthy and energetic lives.
Aegon GB Fed Cup Captain Judy Murray who designed the programme said: "We're really proud to have brought this programme together to offer young girls something completely different. If girls are going to get involved in tennis and stay in tennis, we need them to have really positive first experiences of the sport and Miss-Hits does just that. It's girly and friendly, and at the same time it's cool and trendy. I think it will appeal to a lot of girls out there who love playing active games and learning new skills and I can't wait to get started."
Miss-Hits will be rolled out in autumn 2014, initially in London, Bristol, Newcastle-upon-Tyne and Edinburgh. The programme will then expand to other cities from 2015.
LTA Head of Participation Rob Dearing added: "There are many more boys playing tennis than girls and we know we have to address this at a number of stages. The first is at entry level where we need to encourage more young girls to try the sport.
To be successful at this stage tennis must complement the things they do in their everyday life. Miss-Hits is a great way to make the sport more attractive to young girls and will address the things we know put them off the sport too early, such as too much individual competition or there not being enough girls of their own age playing the sport. We are working closely with Judy to develop the right workforce to deliver Miss-Hits and are looking forward to engaging more young girls in tennis through this exciting new programme."
The Miss-Hits website www.miss-hits.co.uk will be active from the autumn.