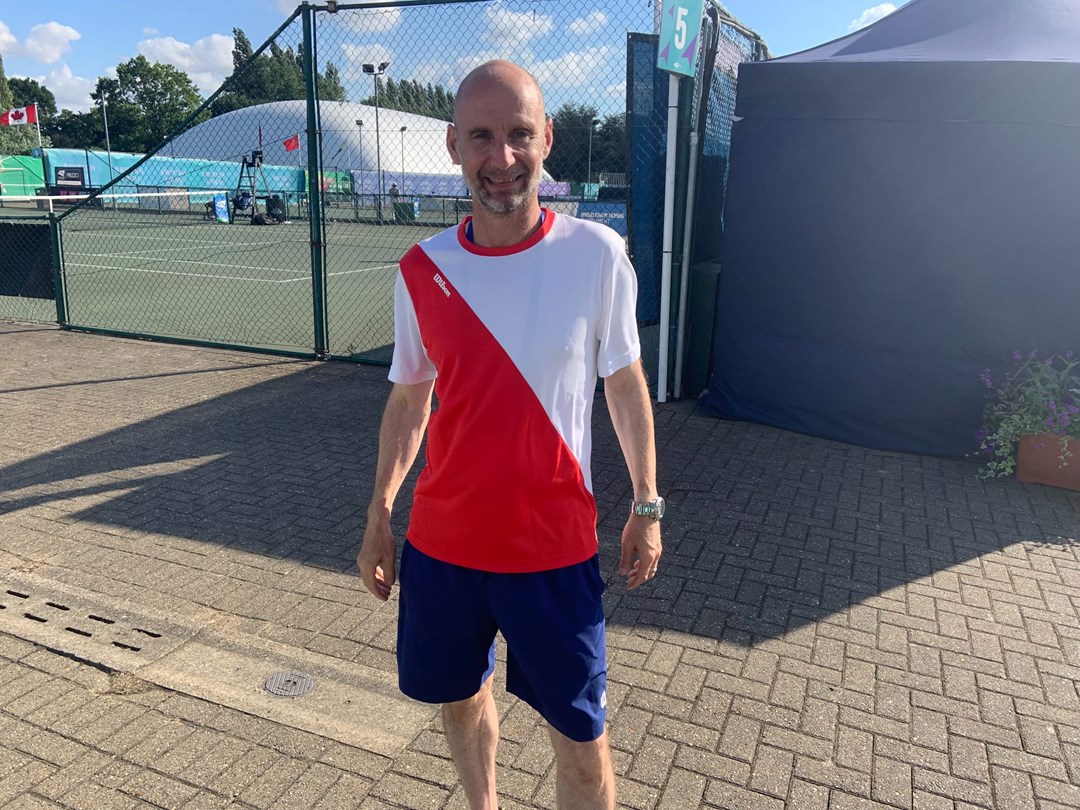 Diversity and Inclusion
Mark Bullock hails the evolution of Wheelchair tennis as popularity continues to rise
• 3 MINUTE READ
Few can match Mark Bullock's 30-plus years of experience in Paralympic and disability sport – and even fewer can claim to be as influential in its rise. With four Paralympics and two Olympic Games under his belt – in various capacities from coach to technical delegate – Bullock has been at the forefront of a journey that reached a peak last week at the All England Club.
After last year's Ladies' Wheelchair Singles Final was played on No.1 Court at The Championships, this year's tournament saw British hero Alfie Hewett playing on the show court in front of huge crowds, highlighting the pass appeal of the sport.
We caught up with Bullock at the LTA's British Open Wheelchair Tennis Championships to shine a light on the inexorable rise of the sport over the last 30 years.
Tell us about your early experiences in wheelchair tennis?
My first experience with the sport was when I was a student in Nottingham and my first job was tennis development office at the Nottingham Tennis Centre.
The first event I ever worked on was Fed Cup 1991, where I saw an exhibition of wheelchair tennis for the first time. That's what really sparked my interest.
I did some local projects in four schools in Nottingham, in each we did a pilot and wrote up a story in the LTA coaches and coaching magazine. We got quite a few phone calls, one from Rod Thorpe, a coaching guru. He said, 'we've got a player coming to Loughborough University but we're not sure how this is going to work. We don't have any experience and I've seen you've done something similar.'
The player came up here and I remember saying 'well, you obviously understand your spinal cord injury, I understand a little bit about tennis. Let's just go on a journey together.' Not long after that Jayant Mistry asked me to work with him, so that was my introduction.
Can you believe where the sport is now compared to what you saw at the start?
It's remarkable. I remember the first international tournament I went to with Jayant they didn't have practice courts. So this change has been dramatic and it's been really exciting to be part of that journey with what happened at Wimbledon with matches on No.1 Court.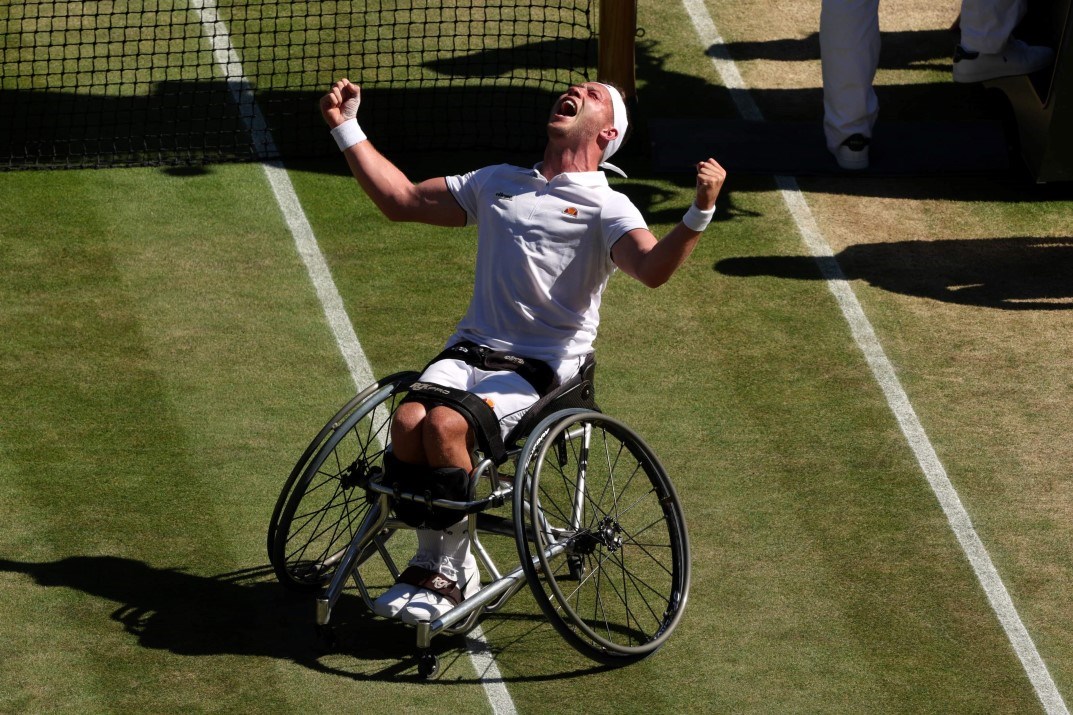 We had 7,000 on No.1 Court watching wheelchair tennis at Wimbledon earlier this month, so was that the best moment for the sport so far?
I think so. There's been lots of steps like every Paralympic Games, the Grand Slams and then last week was another step change with television and 7,000 people.
One of the most powerful things about the exposure of Wimbledon is the young disabled people watching. Whatever they want to do, they're seeing disabled people succeed. I think there's a massive message for society, not just for tennis.
How much credit do star names like Alfie Hewett and Gordon Reid deserve for building the profile of the sport?
It's the players that have made the changes, they're the ones that are showcasing it.
Early doors when I said I was a national coach for wheelchair tennis, I'd always have to have another sentence ready. 'What's that? How does that work?' Now, I don't have to. People know the players, they know Alfie, Gordon and Lucy, Dylan Alcott. That's amazing to see.
Last week it was a statement to have multiple matches scheduled on No.1 Court but then to hold a crowd and then entertain a crowd - the two matches were both three setters both were thrillers. There are big changes and I think that journey will only continue as we're on an exciting road.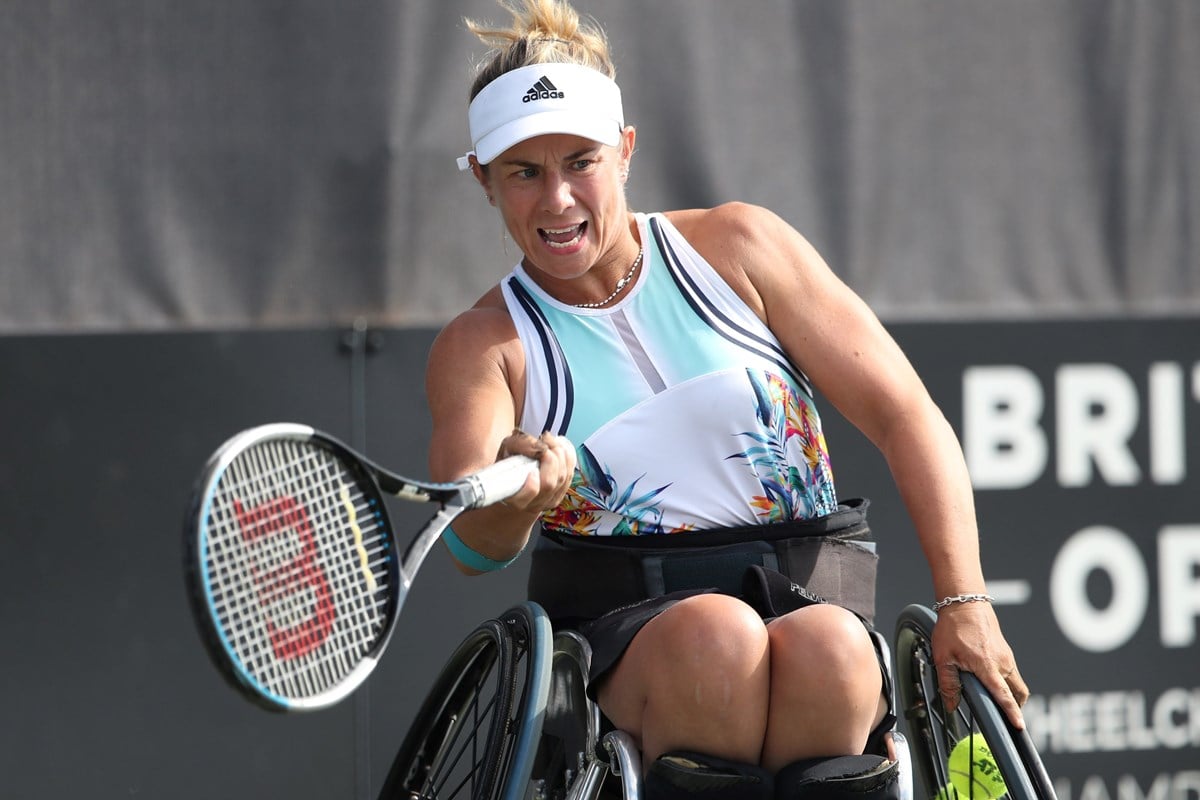 How important has the LTA's input been in the development of the game in Britain?
There's now a full-time coaching team employed by the LTA so it's gone on an unbelievable journey. Hopefully other countries will follow suit, the LTA has led the way and that's shown in the performances on the court. The sport evolved because of improvements in chairs, funding, and players able to apply themselves more professionally. When I was coaching Jayant, he was part-time. We used to play at seven o'clock in the morning then Jayant would go to work. That's not an ideal training environment.
Where can the sport go from here?
We need to expand the number of players competing at all levels. We also need to have a structure where a significant number of players can still travel on the tour and play. And the increased exposure is only going to come.
I think we're at a stage now where it's still difficult for players without federation backing; the chair is expensive, travelling is expensive. Without federation backing, it would be tough to make an independent living.
So for the health of the sport, we need to make sure that it's not just the LTA, USTA, Tennis Australia, the FFT, the Grand Slam nations that can support their players, it needs to be a system that sustains everybody.
The beauty of tennis is that anybody can play together - a wheelchair user can use two bounces, the visually impaired player can have a number of bounces appropriate to their sight loss and we can all play together.