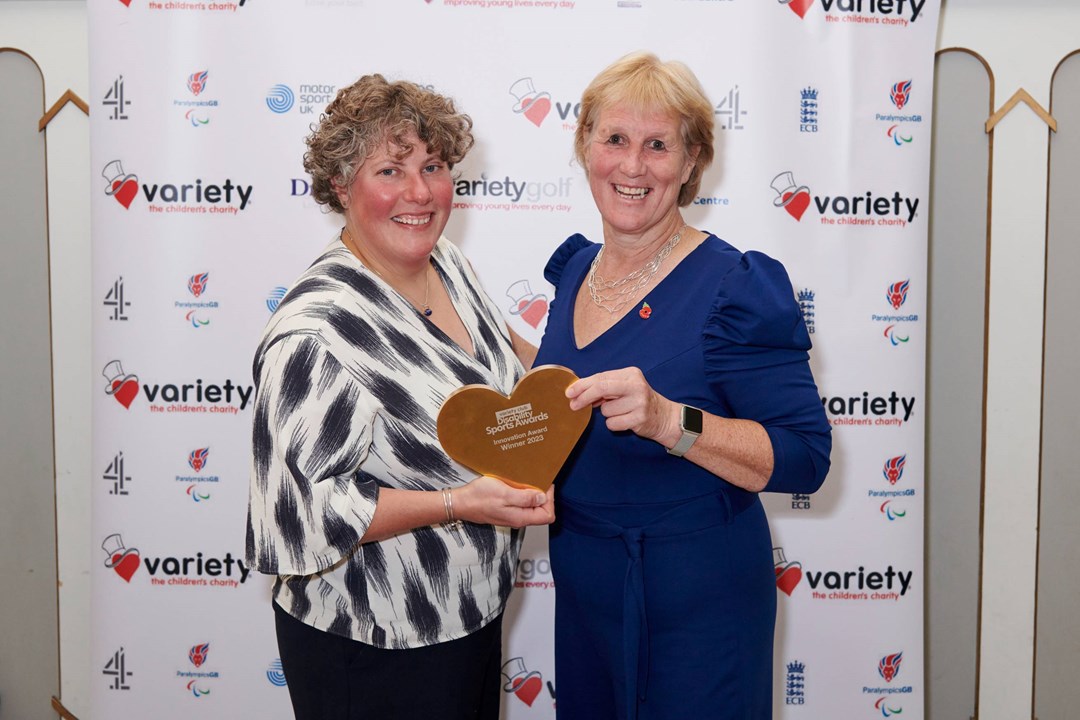 Diversity and Inclusion
LUSU Sports and IBSA World Games tennis team amongst winners at the Variety Club Disability Sports Awards 2023
• 2 MINUTE READ
LUSU Sports and the Great Britain Visually Impaired (VI) and Blind Tennis Team were amongst the 10 winners at the Variety Club Disability Sports Awards 2023 as the recipients of this year's Innovation Award and Outstanding Team Achievement Award respectively.
The Variety Club Disability Sports Awards 2023 are the UK's only annual sports awards for people with disabilities – recognising and celebrating the outstanding achievements of UK athletes with disabilities, as well as clubs and organisations that have helped to make the sporting world a more diverse and inclusive place.

LUSU Sports – a disability sport organisation who aim to transform the lives of children with disabilities and their families through sports such as tennis – were nominated for the Innovation Award in recognition of their work in training people to deliver more inclusive sport and physical activity that in turn, impacts mental health and wellbeing. The award celebrates innovations that have opened up any disability sport to enable wider participation.

Made up of two passionate, energetic, and knowledgeable individuals – Louise Assioun and Susan Morrison – the organisation is committed to changing the attitudes, techniques, and skills of people within educational and sporting environments. Louise is also Head Coach of the GB VI tennis squad and together with Sue works together closely with our Coach Education team to help make tennis more inclusive for children.

Louise Assioun of LUSU Sports said: "Its' great to be recognised for the work that we do. We're so privileged that we work with so many fantastic people. For us, it's all about creating equipment and training programmes to ensure that every child can take part in activity."
This year for the first time, VI tennis was among the sports to comprise the IBSA World Games, the largest high-level international event for athletes with visual impairments. Great Britain's VI tennis squad earnt their nomination thanks to an outstanding display across the Games, winning 11 medals in total including two gold medals, and the judges at this year's Variety Awards felt they were deserving of the Outstanding Team Achievement Award.
Frankie Rohan from IBSA said: "To win this award is fantastic and a massive surprise, but hopefully a good representation of how well we did at the 2023 World Games. It was a massive achievement for us as a team, and to have such a big competition dedicated to blind athletes was also just fantastic. All the winners very much deserve this Award as it was a really successful Games for us. Bring on the next ones!"