LTA
LTA to appoint a new Independent Non-Executive Director in opportunity to create more diverse and representative Board
• 4 MINUTE READ
The LTA has announced it is looking to appoint a new Independent Non-Executive Director to join its Board, providing an opportunity to take steps towards its ambition to lead the way on inclusion and diversity in sport.
The governing body is seeking an experienced senior leader who can positively contribute to the diversity of the LTA's thoughts, ideas and approaches to achieving its vision of 'Tennis Opened Up'. As a full member of the LTA Board, chaired by Lord Mervyn Davies, the role will advise, guide, challenge and support the LTA Executive Team in their delivery of key strategic programmes.
The move provides the prospect of creating a more diverse and representative board, and comes ahead of the LTA publishing a new Inclusion and Diversity strategy for tennis in Britain in 2021. It provides an opportunity to deliver on the commitment made in LTA Chief Executive Scott Lloyd's recent open letters on inclusion and diversity to drive real change in tennis, and for sport more broadly.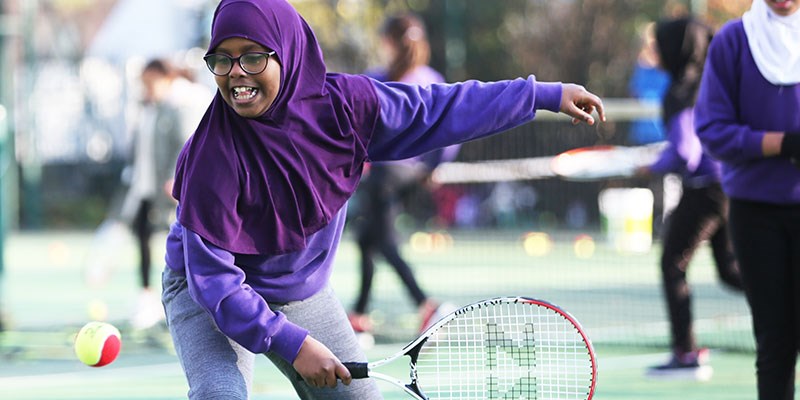 It is intended that the newly appointed Independent Non-Executive Director will take up their position in 2021 with the additional role ultimately replacing one of the current independent board members who stands down next year.
Lord Mervyn Davies, LTA Chair said: "A vital element to the LTA's success is our ambition to be more inclusive and diverse than ever before. Tennis has a strong history of leading the way for sport in terms of gender equality, and while the LTA Board currently has a 50:50 gender balance in terms of appointed members, we lack diversity in relation to both ethnicity and disability. This new role provides the opportunity for that to change and so we would encourage anyone who feels they have the appropriate experience and credentials to get in touch. We are determined to attract and recruit the best person for this role, and so whether you are involved in tennis already in any capacity or can bring valuable experience and expertise to our Board from outside of the sport, we would love to hear from you".
'An opportunity to help us open up tennis to more people'
The recruitment of an additional Independent Non-Executive Director to join the LTA's Board follows on from a process to appoint up to seven new Board-nominated members to the LTA Council, with shortlisting and interviews for those roles now underway.
Scott Lloyd, LTA Chief Executive said: "The recruitment of this additional role to our Board is an opportunity to start to move forward on the real, demonstrable progress we want to achieve on the issues that I highlighted in my open letters earlier in the year. While this does provide an opportunity to improve diversity and representation on our Board, for that to happen we need a diverse range of people to apply.
"It has been encouraging to see the tremendous response we have had for the roles we are recruiting to the LTA Council, and so we very much hope to have an equally positive response to this opportunity to join the LTA Board and help shape and guide the work we are doing to open up tennis in Britain to many more people."

Apply now
An open recruitment process for the new LTA Board role is now underway, with further details available on the LTA's recruitment website at ambition.lta.org.uk. Applications will close Sunday 13 December 2020, with interviews held in January. The LTA is particularly focused on continuing to improve its ethnic representation and, as such, is actively welcoming applications from ethnically diverse communities as part of this process.
The LTA Board currently has 12 members, two of which are ex officio members; CEO Scott Lloyd and Finance Director, Simon Steele. Of the 10 appointed members; four are LTA Council members representing the grassroots of the sport, one is the independent chair and five are independent appointees.