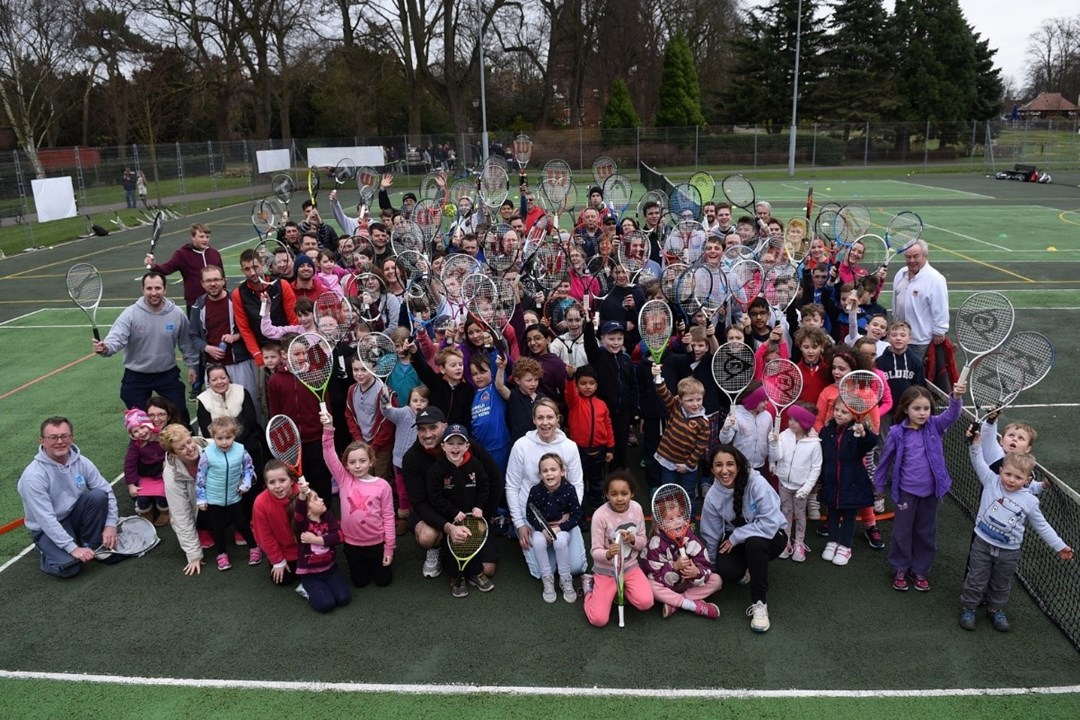 LTA
LTA receive enhanced support from Sport England to help open up tennis to more people
• 3 MINUTE READ
The LTA's work to open tennis up to more people has received renewed support from Sport England to help level up access to sport and physical activity across the country.
The LTA will receive expertise, support and an enhanced investment of £10.2m of government and National Lottery funding from Sport England. The national governing body for tennis is amongst a group of over 120 organisations working in partnership with Sport England to co-deliver the ambitions of its 10-year Uniting the Movement strategy.
The new agreement reflects the close alignment between Sport England's strategy and the LTA's vision to open up tennis to many more people, helping to widen the impact of the many physical and mental health benefits that being active through tennis can bring. It will also contribute to the LTA's commitment to promote "everyday inclusion" across the sport and its ambition for all those involved in tennis to reflect the diversity of the communities around us.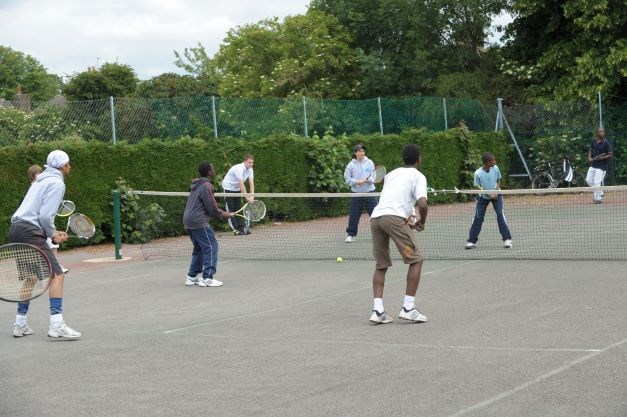 The support will enable the LTA to drive sustained systemic change to open tennis up; to work with counties, venues and coaches to ensure that the governance of our sport is inclusive and safe for all; to continue to diversify our talent pathway, ensuring it is open to people of all backgrounds; and to continue with the delivery of sector leading programmes specifically targeting increased participation by disabled people and by those from lower socio-economic groups. It builds on the targeted investment Sport England have provided over the past decade and will support the breadth of the LTA's work to make tennis relevant, accessible, welcoming and enjoyable for everyone – examples of this include;
LTA Youth: the LTA's industry leading and innovative junior programme that's delivered in thousands of tennis venues and schools across the country, created to help more children enjoy the benefits of playing and staying in tennis, whatever their age, gender, ability, disability or background.
Parks: the LTA's work in collaboration with Local Authorities to provide and sustain more affordable, engaging and accessible opportunities to increase participation at public park tennis facilities.
Diversifying talent: the LTA's commitment to ensuring the tennis talent pathway is open to all with the ability to succeed, whatever their background.
Women & girls: the LTA's work to ensure tennis continues to lead the way for women's sport, and becomes a truly gender balanced sport in every respect – including targeted activity to grow participation and providing the support and opportunities needed for more females to join the tennis workforce.
Disability tennis: continue to ensure tennis is accessible and inclusive for disabled people and those with long-term health conditions, building on the success of the LTA's Open Court disability tennis programme which has helped a record number of disabled people pick up a racket and enjoy the benefits of tennis, as well as providing more inclusive opportunities to allow disabled people to get on court in the way that is right for them.
Lower-socio-economic groups: providing more opportunities for people to get involved in tennis who may not have thought it was a sport for them, building on the success of the LTA SERVES programme that takes tennis and its benefits to new people and places
Scott Lloyd, LTA Chief Executive, said:
"This renewed partnership with Sport England is a tremendous endorsement of our long-term vision to open up tennis to many more people, and the progress the LTA has made towards this in recent years.
"We want tennis to be a sport for anyone. We're thrilled to be able to partner with Sport England to help achieve this and in doing so play our part in achieving their ambitions of tackling inequalities to ensure more people have equal access to sport and physical activity."
Over £550million is being invested by Sport England in total across the sector, with the partners including the LTA receiving funding for up to five years. This new funding model from Sport England provides longer-term financial security as organisations recover and reinvent from the Covid-19 pandemic.
Sport England research shows that some groups are typically less active – like women, people with long-term health conditions, disabled people, people from ethnically diverse communities and lower socio-economic groups. Right now, the opportunities to get involved in sport and activity – and reap the rewards of being active – depend too much on your background, your gender, your bank balance and your postcode.
Tim Hollingsworth, CEO of Sport England, said:
"Sport England's goal is to get everyone active– no matter who they are, where they live, or what their background is. But we know that certain groups are more likely to be inactive. We can only innovate and tackle inequalities effectively by thinking about long-term change; Uniting the Movement is a long-term vision, and our funding approach needs to reflect that. Changes to our funding model will help us achieve our goal, by making it easier for our partners to do what they need to do to level up and deliver."
All partner organisations were selected by Sport England due to their ability to influence change and improvement at the heart of the system they are a part of, no matter how big or small. This is the first step on a journey to revolutionise Sport England's approach to long-term partnerships as it seeks to partner and collaborate with innovative organisations to deliver Uniting the Movement and build a nation where everyone can get active.
To find out more about the work the LTA is doing to open tennis up to more people, visit www.lta.org.uk.