Diversity and Inclusion
LTA launches campaign to inspire more people to play wheelchair tennis – and find future champions
• 3 MINUTE READ
Budding wheelchair sportspeople across the country will have the chance to show off their tennis skills at a series of try-out days organised by the LTA and starting this month.
The LTA Wheelchair Tennis Initiative aims to attract, inspire and engage people with physical impairments into the sport and the taster days will include activities to cater for every skill level.
Following each event, the LTA will direct each participant towards opportunities to continue playing that are most appropriate for their skill level. These could be local venues offering recreational wheelchair tennis activity through the LTA Open Court programme, or centres delivering elite training as part of the LTA Wheelchair Performance Pathway.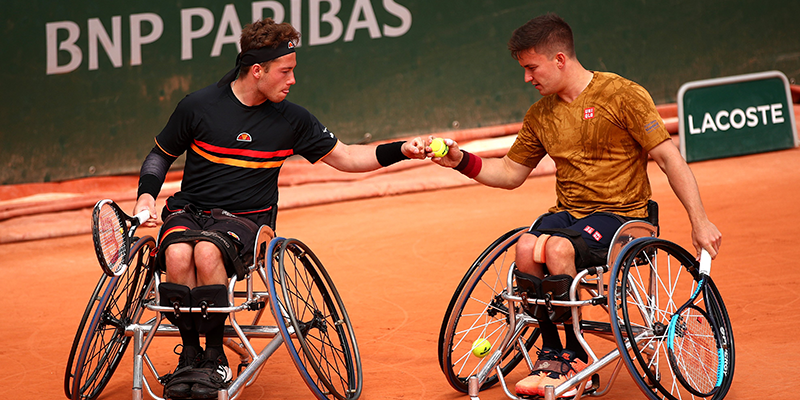 Each of the days will run for approximately three hours and will include fun and engaging content for players of all standards, experience, ages and abilities. All sessions are free to take part in, and will be delivered by experienced LTA Performance Wheelchair Tennis coaches, who will help equip participants with new qualities, skills and attributes required for tennis.
All equipment, including sports wheelchairs to participate, tennis rackets and balls will be provided on the days.
LTA Wheelchair Talent Initiative Taster Days:
Saturday 17 July: Dan Maskell Tennis Centre - Loughborough
Sunday 29 August: Scotstoun Leisure & Tennis Centre - Glasgow
Saturday 4 September: Lee Valley Hockey & Tennis Centre - London
Sunday 26 September: Bolton Arena – Bolton
Saturday 9 October: Colwyn Bay Tennis Centre – Wales
Sunday 10 October: Swansea Tennis Centre – Wales
Sunday 17 October: White Horse Leisure & Tennis Centre - Abingdon
Sign up & find out more!
To sign up to one of the days, simply complete the registration form and select which day you would like to attend.
For all enquiries related to the Wheelchair Tennis Initiative, please email disabilitytennis@lta.org.uk.
Helen Reesby, LTA Head of Wheelchair Performance Pathway, said: "We're really pleased to be able to confirm dates for these events and can't wait to get out and meet everyone who wants to get involved in our sport. The exciting thing about these events is that there are options for everyone to carry on playing and enjoying tennis once they've had a go for the first time – whether they just want to continue playing casually and meet new people through our Open Court programme, or they show potential to develop into elite players.
"Wheelchair tennis is easily adaptable from the non-wheelchair version of the game, and is great for physical and mental health, so I'd encourage anyone with an interest to come and have a go."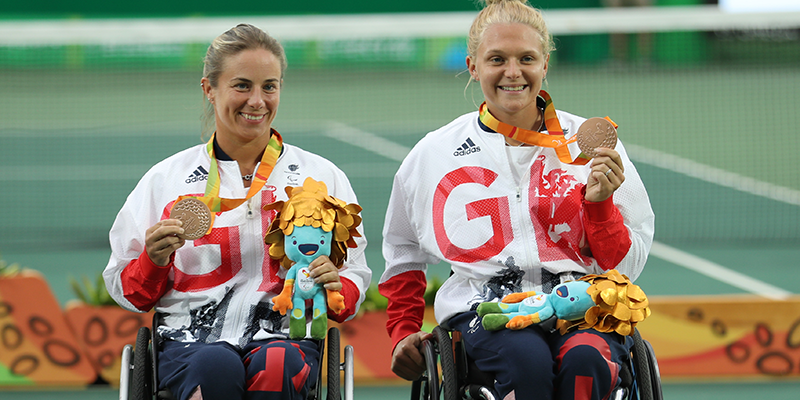 The LTA Wheelchair Talent Initiative is made possible thanks to the governing body's collaboration with The National Lottery, which is the official partner of the LTA Wheelchair Performance Pathway. As part of the partnership, The National Lottery provides crucial support to the current elite level of the sport as they prepare for Tokyo 2020 and also look to encourage more juniors, men, women and quads to pick up a racket for the first time, feeding into one of the most successful disability sport programmes in the UK.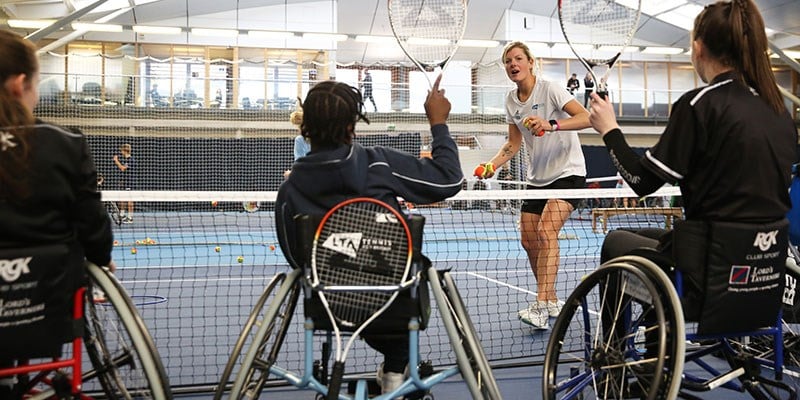 Keep up to date with all the latest from tennis in Britain, including all the latest from the nation's leading wheelchair tennis players, by following @the_LTA on Twitter, @LTA on Instagram, LTA – Tennis for Britain on Facebook and @lta on TikTok.