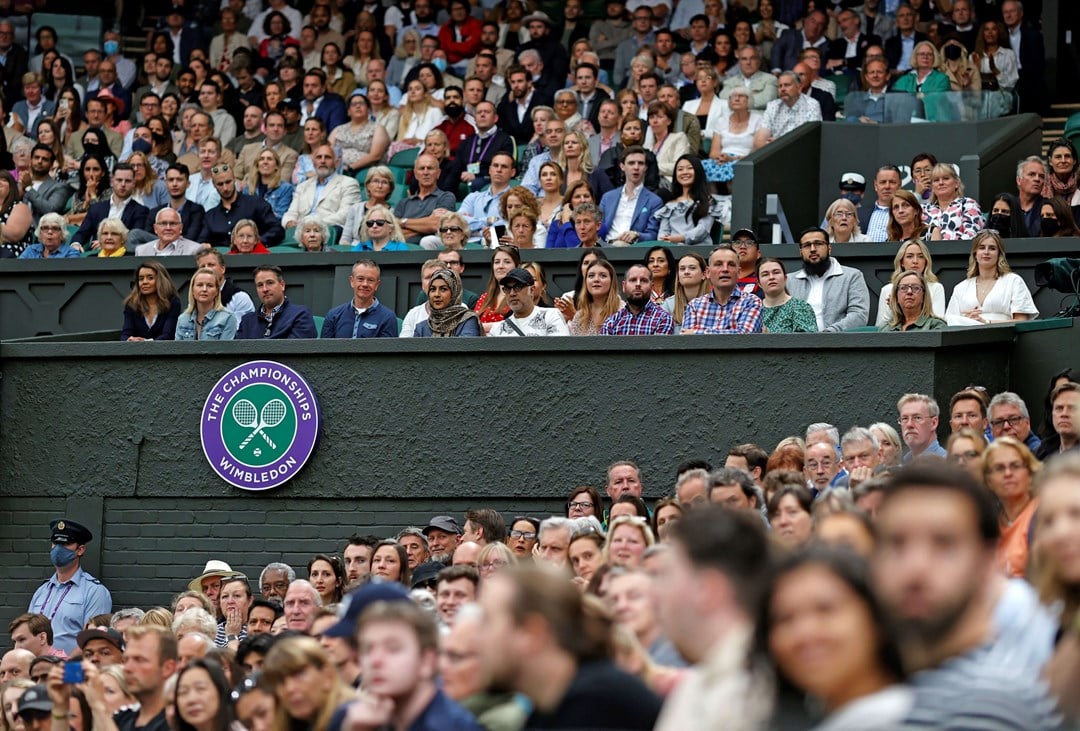 LTA joins sporting world in celebrating the return of fans
• 2 MINUTE READ
The LTA is joining an all-sport campaign to celebrate the return of supporters to live events and remind all those attending of the important safety measures they will need to follow.
Fans have been hugely missed this year and as sports around the country look forward to welcoming them back to their grounds, organisations have come together for the 'For the Love of Sport' campaign. The campaign celebrates the return of fans, promotes safety advice and sets out what those in attendance can expect on an event day.
The campaign includes a 'We're Fan Ready' mark that will be on display at sports venues and grounds across the country. The logo will reassure fans that appropriate protocols and measures are in place to help them enjoy a safe return to watching live sport, in line with Sports Grounds Safety Authority (SGSA) and Government guidance.
All fans attending this year's LTA grass court season events will be required to agree and adhere to the government guidance for the safe return of fans.
There will be a number of key measures in place to ensure that LTA events provide a safe environment for all spectators. These include the wearing of face coverings across the entire event site, maintaining social distancing from those outside of their household/bubble to the extent required by government, and regular hand washing or sanitising at facilities around the grounds.
For more information on the full Covid-19 health and safety protocols for fans attending this year's LTA events please visit here.