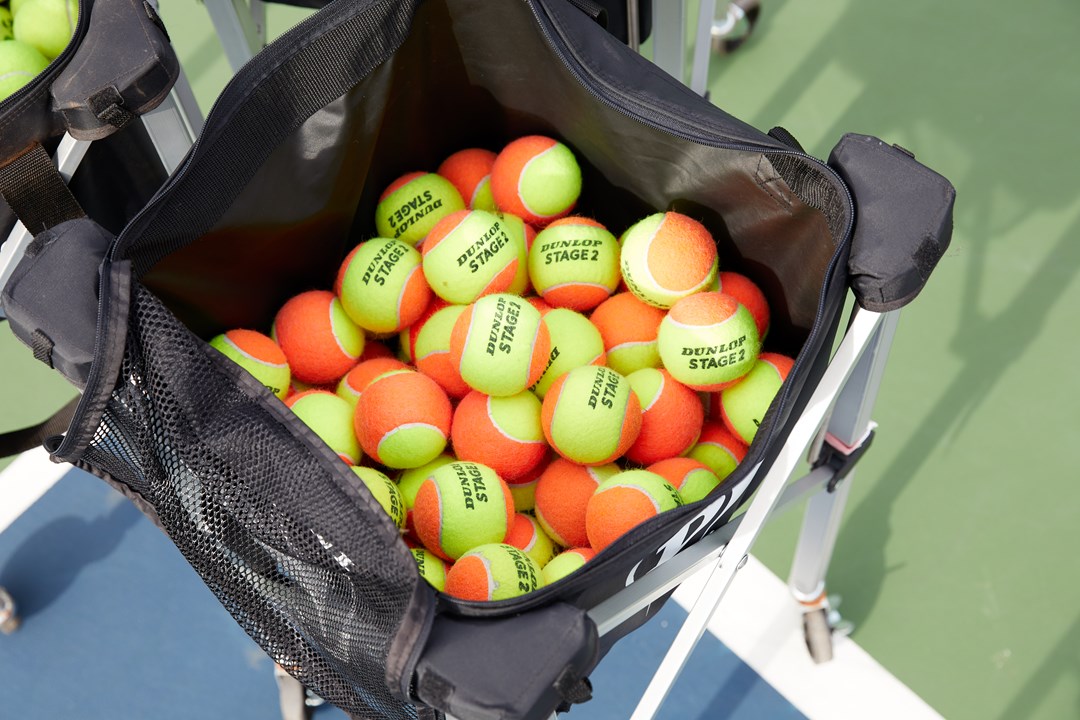 LTA
LTA continues to build commercial programme with three-year Dunlop partnership
• 3 MINUTE READ
The LTA has announced that Dunlop will become its Official Tennis and Padel Equipment Partner from January 2021.
The three-year deal will see the British sports equipment brand become the official stringing service for players at the LTA's programme of summer major events.
As Official Tennis and Padel Equipment Partner, Dunlop will be granted branding rights at the tournaments as well as at the LTA's National Tennis Centre in Roehampton. The brand will also host retail and fan experience activity at the summer events and Padel tournaments.
Other terms of the deal include rights to design, produce and sell tennis hardware products bearing the LTA and Partner mark. Dunlop will replace existing Official Tennis Equipment Partner, Babolat.
The news follows the LTA's announcement earlier this month of a five-year partnership with AMC, the brand created by Andy Murray and Castore, which will become its Official Performance Apparel Partner from 1 January 2021.
Both deals form part of the LTA's commercial strategy to create value across every aspect of tennis, through development of strategic partnerships with high profile brands.
Scott Lloyd, LTA Chief Executive, said: "This is another exciting partnership and we're looking forward to working with Dunlop – an organisation that shares our vision to open up tennis – over the next three years. Following the long-term AMC apparel deal we announced earlier this month, this is another example of British tennis' appeal to high profile brands that produce quality products, and demonstrates how we are further enhancing our commercial programme to support tennis and padel in Britain."
Frans Swinkels, Dunlop International Europe Ltd, Managing Director, said: "We are extremely proud to become the new Tennis & Padel Hardware Partner of the LTA, one of the most prestigious Tennis Associations across the European region. The partnership will allow us to showcase our complete range of Dunlop balls, rackets, bats and equipment, addressing the avid tennis and padel player throughout the UK.
"We look forward to supporting LTA Members, LTA Accredited Coaches and registered places to play during the term. Throughout the partnership we will work with the LTA to develop a range of equipment suitable for their national programmes, encouraging more junior and adult players on to the court. These programs build upon the overlapping values embodied within the LTA and Dunlop - tennis and padel are for all."
Team Dunlop Ambassador Jamie Murray said: "Having top quality equipment is vital for any professional tennis player and Dunlop rackets have always served me well throughout my career. This looks like a great partnership and I'm sure Dunlop will provide a great service to the LTA and Tennis in Britain over the next three years."