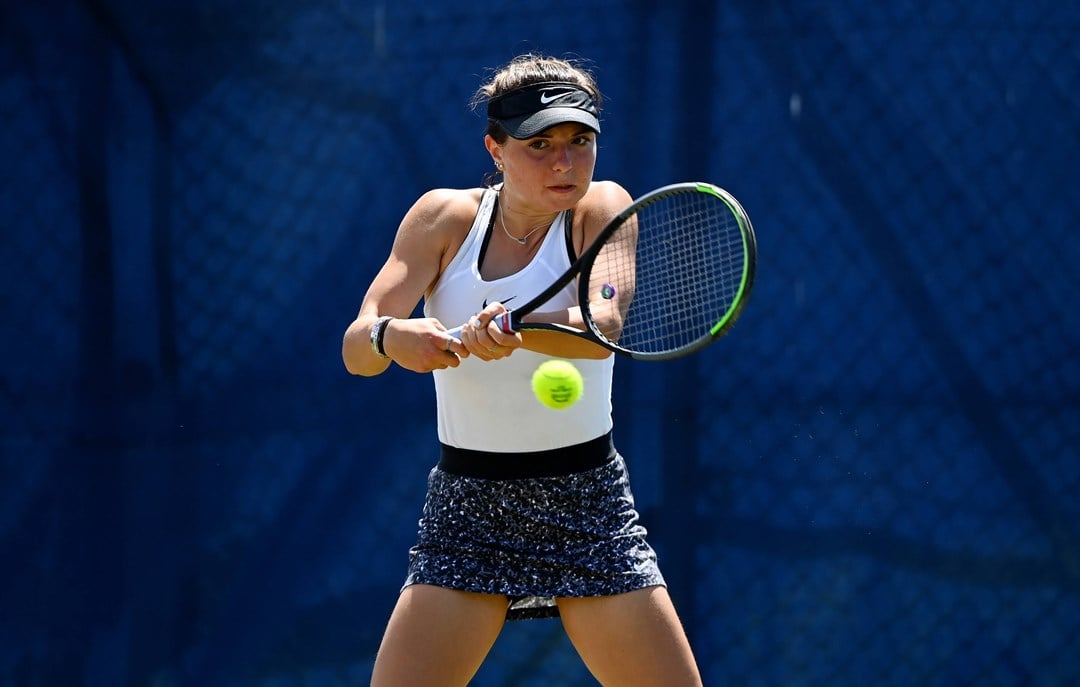 Performance
LTA announces an improved domestic competition calendar for tennis in Britain
• 5 MINUTE READ
The LTA is today unveiling plans for an ambitious approach to national and international competition in Britain from 2022.
The LTA had planned to substantially increase domestic international competition opportunities for all age groups for some time, but these plans had been curtailed in 2020 and 2021 because of the pandemic. However over the past six months the organisation has worked to develop plans to significantly enhance the competition calendar from the 10U age groups, through to junior national and international level and up to adult national and international level.
The new plans announced today are a commitment to doubling the number of adult International ITF World Tennis Tour events staged in Great Britain (from seven men's events and eight women's events in 2019) to 15 events for both men and women. This is in addition to the grass court season playing opportunities already in place. In addition the LTA plans to double the number of junior international 12U and 14U events and increase by 50% the number of 18U junior ITF events in 2022.
This means that in 2022 there will be a total of 74 international events staged in Britain, outside of the grass court season, up from 36 in 2018.
The intention is to complement this international provision with a significant domestic offering of prize money tournaments throughout the year – and more details of the domestic schedule for 2022 will be released later this year.

The advantages of the new enhanced calendar approach are:
There will be more opportunities for a wider group of players including those already on the LTA's Player Pathway
More chance to play up for young players and compete against players at a higher level.
Opportunities to progress through the competitive system with wild card feed ups to higher levels of tournaments across the pathway
Greater home advantages for British players and coaches at all levels
Scott Lloyd, LTA Chief Executive, said: "Our ambition for the past few years has been to increase the number of domestic and international tournaments but the pandemic has prevented us from realising that until now. We are now committed to a significant increase in the number of competitive events at all levels of our pathway in 2022 – so we can give British players of all ages the best possible opportunities to compete and win."
Olly Scadgell, LTA Director of Participation, said: "This is a step change in our approach to competition – and will require a new approach to competition venues and operating models, but we believe that as long as the situation with the pandemic recovers, new international events complimented with an enhanced domestic competition calendar is achievable next year."
Michael Bourne, LTA Director of Performance said: "These events will give our players more chances to compete internationally, earn ranking points and prize money on home soil, whilst enjoying the benefits of home advantage. Combined with the extra support we have put in place this year, we think this will help more British players to pursue their performance potential."
2018-2022 Calendar compared
Category

2018

2019

2022

International

Adult

(ITF WTT)

Men

6

7

15

Women

6

8

15

International Junior

(ITF 18U)

Boys

7

8

12

Girls

7

8

12

International Junior

(TE 14U & 12U)

Boys

5

5

10

Girls

5

5

10

Total

36

41

74
N.B. Grass court season tournaments not included in the above figures at ATP/WTA Tour, ATP Challenger and ITF 'adult' level.
2021 Calendar
The LTA also confirmed that despite the pandemic it was still this year delivering or supporting the following events between May and December:
The British National Championships for 18U/16U players over the past two weeks at Surbiton (including wild card feed ups to The Championships thanks to our collaboration with the AELTC)
The British National Championships for 14U/12U in August at Nottingham TC
15 x Junior ITF and TE events (compared with 9 in the same period in 2019)
30 adult national PM tournaments including British Tour and UK Pro League events (compared with 20 in the same period in 2019). We've been working with UK Pro League on ensuring their calendar dovetails with ours through the second half of this year. The UK Pro League ran 4 weeks of events in the Spring and have another 6 weeks of events across the year before their UK Pro League Finals week in December and the LTA is working closely with them to ensure these are complementary to the LTA's planned events.
Beyond the domestic calendar, the current climate means the staging of adult international tournaments with players entering the country is extremely challenging, given the need for compliance with the Governments Stage 4 Return to Elite Competition guidelines.

Additionally the costs of running any event in the current climate are significant - the cost of a staging a men's and women's' combined ITF $25k event is normally circa £65k, but with Covid related protocols in place this doubles to circa £130k. Because of this the LTA has reluctantly decided that there are too many barriers to staging our normal July-Sept swing, including the Murray Trophy in Glasgow, which will be postponed for this year.
Never the less the LTA is committed to staging a swing of ITF WTT events in October/November this year, COVID restrictions allowing, Additionally, the LTA is committed to additional support for British players in the second half of 2021, namely:
An enhanced Tournament Bonus Scheme until end of 2021 for non-funded players
Funded players players continue to travel internationally using LTA funding awarded as part of their programme
Additional grant funding into supported LTA trips to non-funded players into ITF WTT events across period
Provision of wildcards into events for a wide group of British players
Access to the facilities at the LTA's National Tennis Centre

The LTA will provide a further update on the overall competition calendar for 2022 later this year.