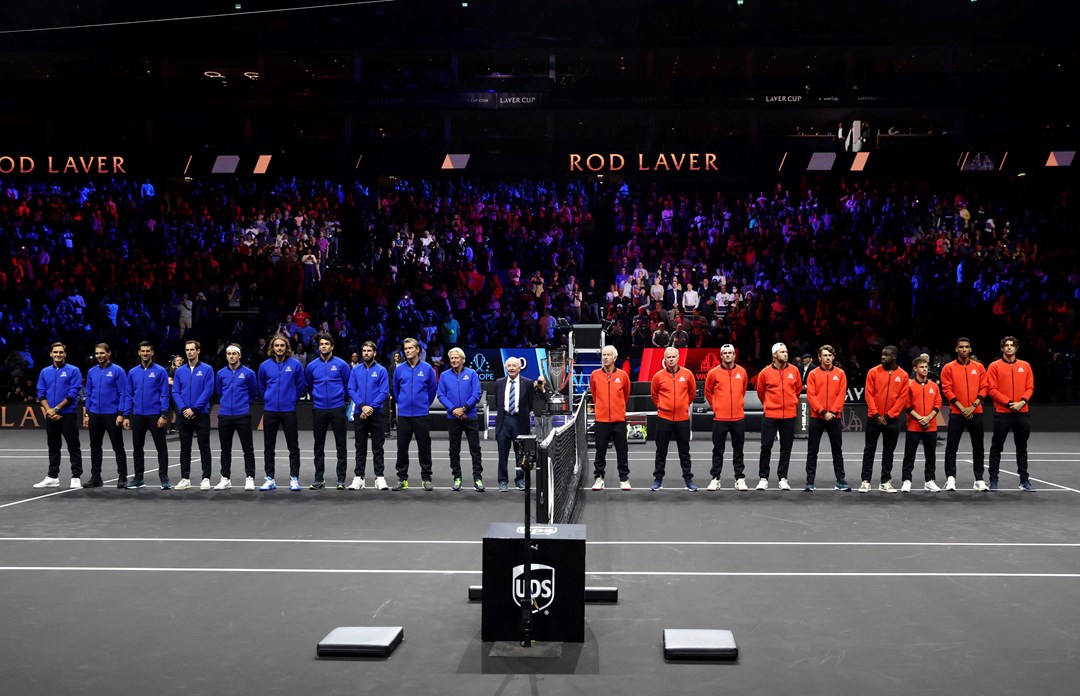 International
Laver Cup 2022: Daily updates & results
• 2 MINUTE READ
All the latest updates, results and draws from the 2022 Laver Cup. Watch the Laver Cup live exclusively on Eurosport.
Highlights
Team World lift Laver Cup trophy for the first time after tantalising comeback on day three
Felix Auger-Aliassime, Jack Sock & Frances Tiafoe claim back-to-back wins to overthrow Team Europe
Day three - Team World clinch victory after stunning final day at The O2 Arena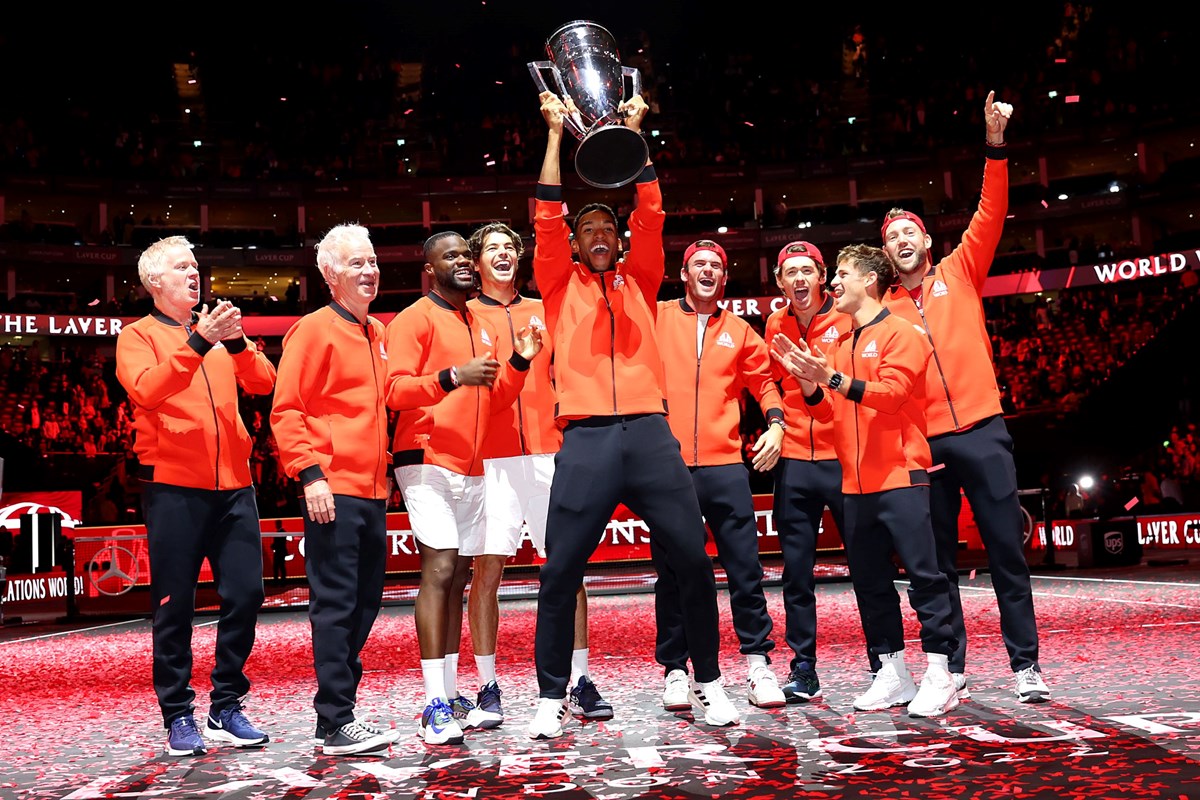 Team World made a scintillating comeback after a stellar performance, winning three back-to-back matches to end the tournament with a 13-8 lead.
Despite Team Europe being in pole position following a masterclass on day two; Team World captain, John McEnroe, tasted sweet victory after Canada's Felix Auger-Aliassime and America's Jack Sock and Frances Tiafoe ousted their rivals to lift the coveted Laver Cup trophy.
With a doubles showdown to open proceedings, it seemed that Britain's Andy Murray and Italy's Matteo Berrettini were on their way to extending Team Europe's lead as they claimed the opening set against Sock and Auger-Aliassime. However, a change in momentum offered some encouragement to the American/Canadian duo as they were rewarded with the second before clinching the match tiebreak to snap a 2-6, 6-3, 10-8 win.
Team World kept the ball rolling as the world No.13, Auger-Aliassime, defeated 21-time Grand Slam champion Novak Djokovic before Tiafoe led his team to victory with a 1-6, 7-6(11), 10-8 win over Greek star Stefanos Tsitsipas.
Team World's win marks their first-ever victory at the Laver Cup after Team Europe have dominated for four consecutive Cups.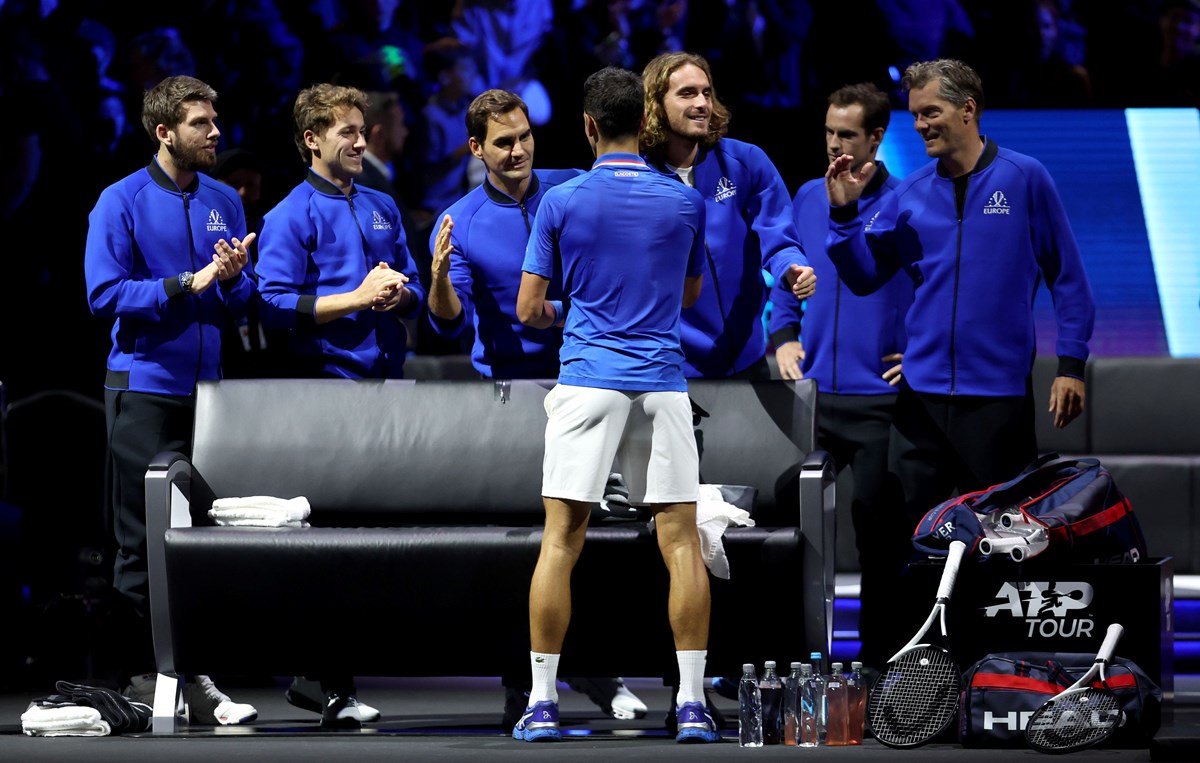 Day two of the Laver Cup saw Team Europe take charge as they earnt a healthy 8-4 lead to put them in good stead ahead of the final day of this year's fifth edition of the Laver Cup.
Italy's No.1 star Matteo Berrettini and Canada's Felix Auger-Aliassime kicked-off the action with a thrilling three-set tussle. Despite the Canadian finding the only break of the match, it was Berrettini who helped Team Europe to two points following his 7-6(11), 4-6, 10-7 victory.
Although, Taylor Fritz – who was crowned champion of Indian Wells earlier this year - wasn't going to allow Team World to fall behind as he overcame home favourite Cam Norrie with a 6-1, 4-6, 10-8 win to keep his side in contention.
However, the mighty Novak Djokovic was yet to make his return to the courts for the first time following his seventh Wimbledon win back in July.
As Djokovic charged into his opening match, it would seem unconceivable that the former world No.1 had any time off at all as he dictated play from start to finish, testing his opponent Frances Tiafoe and eventually concluding their encounter with a comfortable straight-sets win.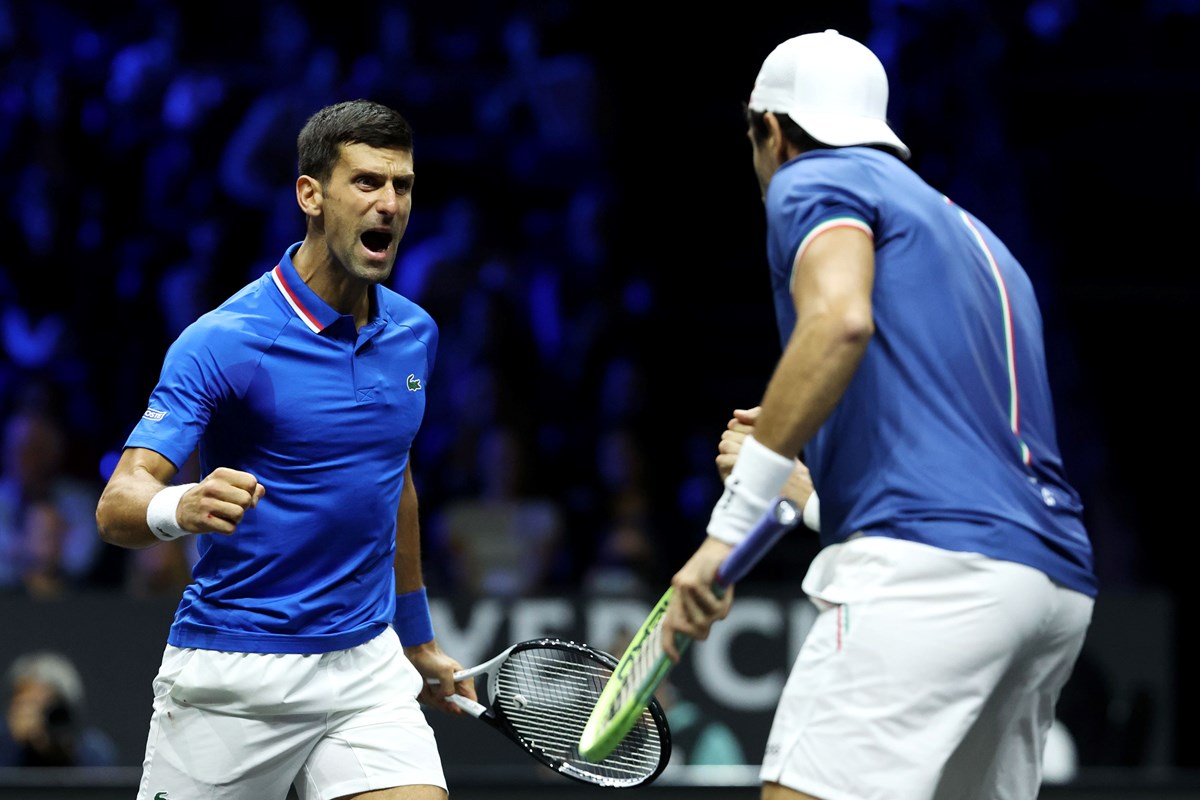 As the European side found themselves leading the way once again, we bore-witness to a rare sighting as Djokovic joined forces with Berrettinni ahead of their showdown with experienced doubles player Jack Sock and his partner, Alex de Minaur.
Despite Team world's duo holding the most doubles experience on paper, Djokovic and Berrettini were successful in becoming an impenetrable force as they clinched Team Europe's fourth win of the day with a 7-5, 6-2 triumph to step ever-so closer to the finish line.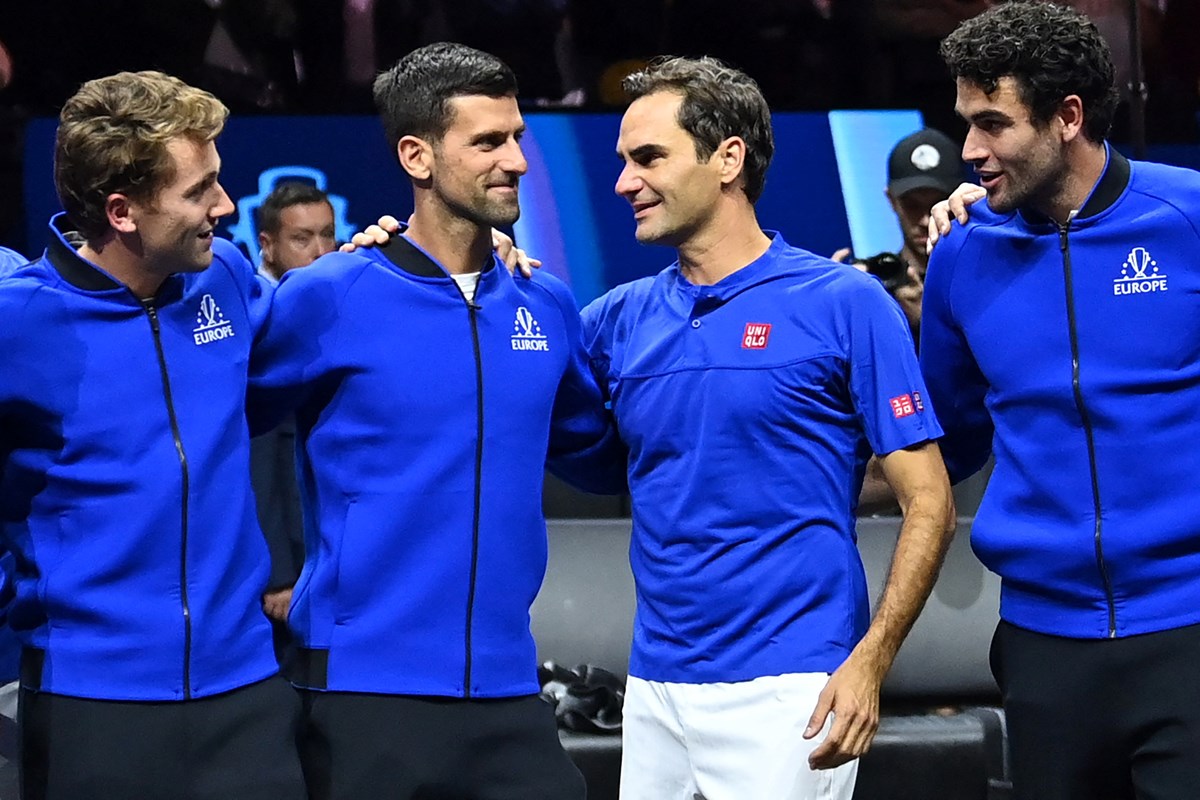 Things seemed to be all-Team Europe on this thrilling opening day of the Laver Cup as they stormed ahead with a 2-1 advantage. However, Alex de Minaur shed a glimmer of hope for Team World, chasing down the leaders before Jack Sock and Frances Tiafoe defeated tennis royalty to get the rest of the world back in the game.
The opening match of the tournament saw the world No.2 Casper Ruud take an early lead for the European side after defeating Team World's Jack Sock in three sets.
With the Norwegian taking the early initiative, it was up to the Greek No.1, Stefanos Tsitsipas, to maintain Team Europe's lead as he went head-to-head with Argentine Diego Schwartzman. Finding dominance at the net, Tsitsipas blitzed both sets, winning a total of 62 points and breaking the world No.17 five times to win a cushioning 2-0 lead for his side.
However, Team World found the scoreboard in the third after the home side's fearless teammate, Andy Murray, lost 5-7, 6-3, 10-7 to Aussie star de Minaur. Murray seemed to take charge in the opening set, producing five break point opportunities compared to his opponent's one. However, de Minaur soon turned up the heat, making it a set apiece before clinching the match tiebreak to see out the match.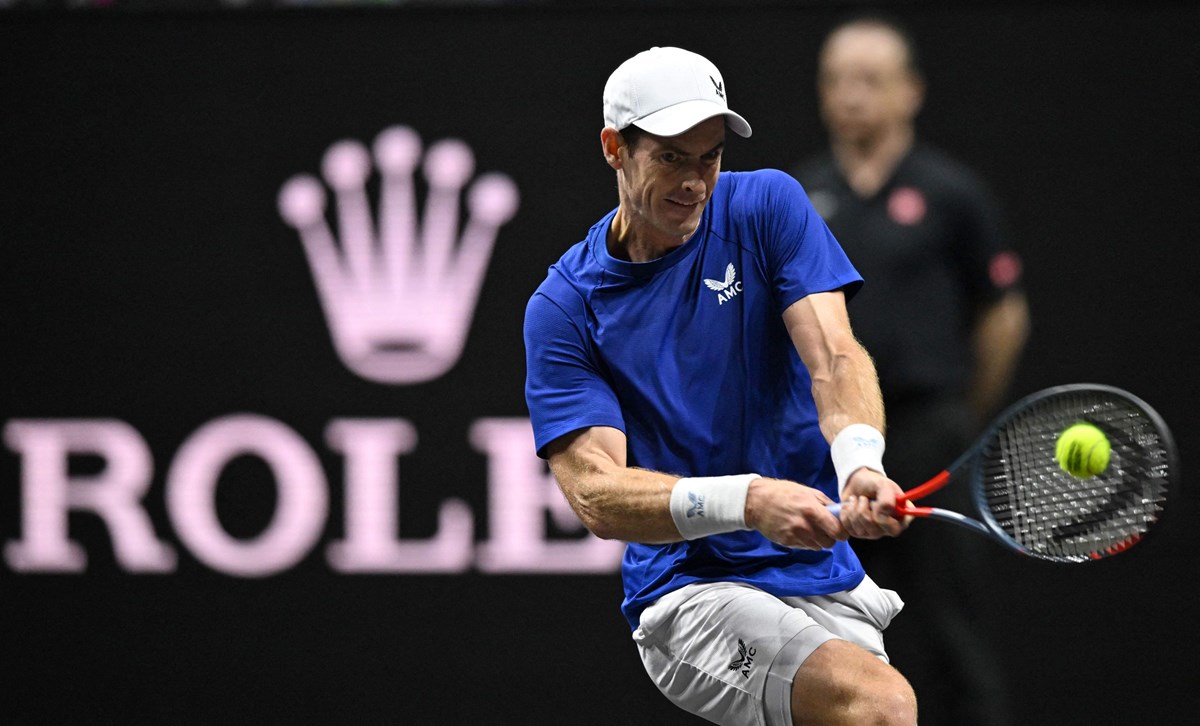 Dream doubles duo Roger Federer and Rafael Nadal - who have a total of 42 Grand Slam titles between them - joined forces for one final showdown as Federer bid an emotional farewell to an illustrious career.
Although the Spanish/Swiss side put on a dominant performance in the opening set, it would be the Americans Sock and Tiafoe who would eventually post the win after a nail-biting encounter that left the home crowd in raptures.