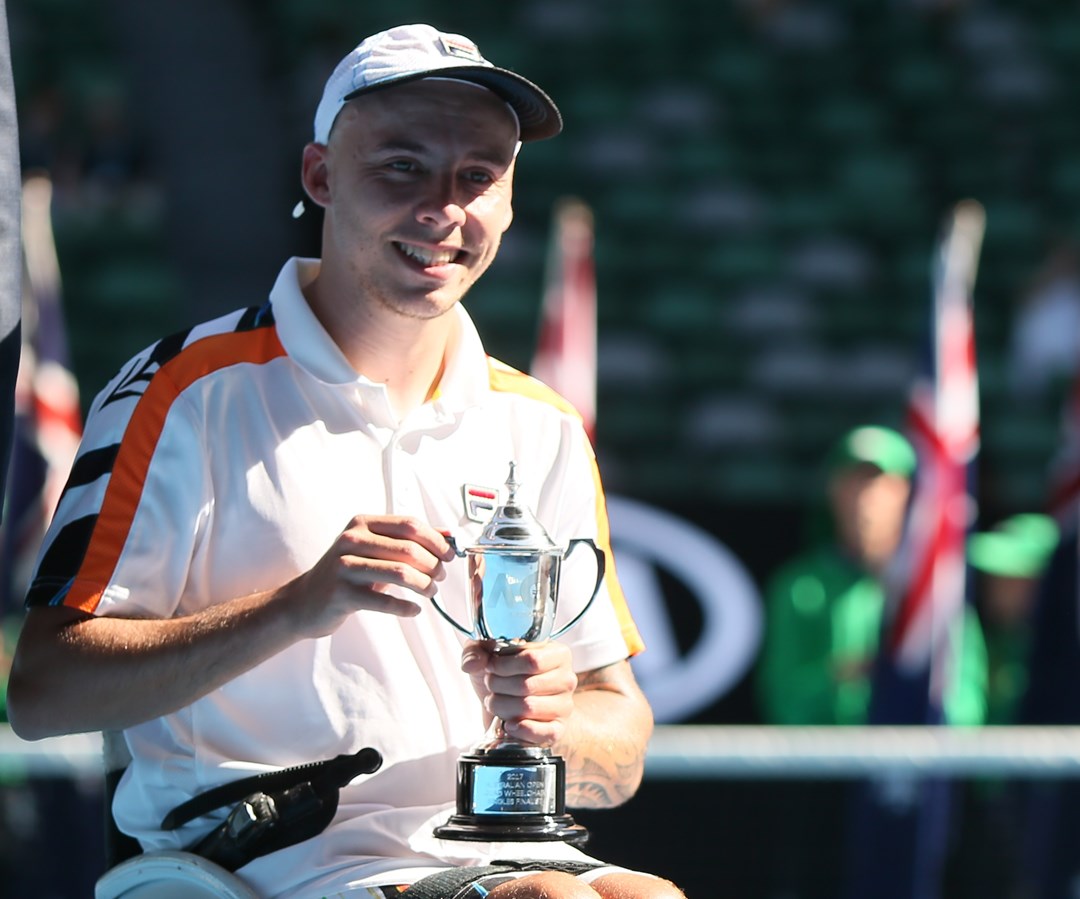 Players News
Lapthorne runner-up in Australian Open quad singles final
• 1 MINUTE READ
Andy Lapthorne finished runner-up in his second Australian Open quad singles final on Saturday at Melbourne Park as world No. 1 Dylan Alcott gained his third consecutive title 6-2, 6-2.
Lapthorne, who won his fifth Australian Open quad doubles title on Thursday, was unable to secure another victory after slipping 5-1 behind in the first set.
In the first wheelchair tennis final to be played on Rod Laver Arena or any other Grand Slam centre court, world No.3 Lapthorne battled to win long games to make it 3-1 and 4-2 in the second set. However, he ultimately received the runners-up trophy for the second time since 2013.
"I would have loved to have followed up my doubles title earlier in the week. But Dylan was the better player on the day and I couldn't produce my best tennis to match the occasion," said Lapthorne, the 2014 US Open champion.
"But who would have thought when I was 10 years old chasing the Williams sisters around Wimbledon asking for autographs that I would be playing the match before them in a final, on one of the most historic courts in the world!
"Serena and Venus are among the players that have inspired me and I leave here with my sixth Grand Slam title in total and my fifth Australian Open quad doubles title, so if some of my success inspires others to try wheelchair tennis then that's just as important to me.
"I started at a Tennis Foundation wheelchair tennis camp and here I am on Rod Laver Arena in another Grand Slam final, so for anyone who wants to take up the sport I would advise them contact the Tennis Foundation about their camps and other opportunities to play."
To see the latest updates on the Australian Open, click here.