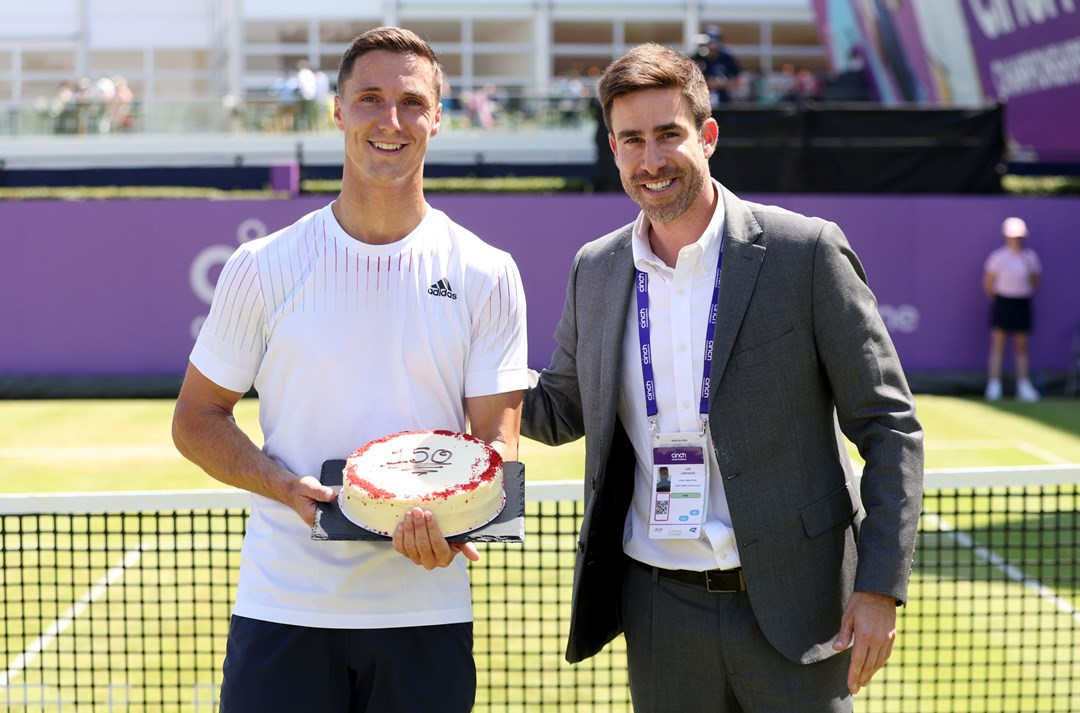 Players News
Joe Salisbury claims 150th tour win
• 4 MINUTE READ
Joe Salisbury has today reached his 150th ATP Tour victory at the 2022 cinch Championships – defeating former champions Jamie Murray and Bruno Soares 7-6(2), 7-6(3).
The current world No.1, two-time Grand Slam champion and nine-time ATP title winner reaches yet another milestone in his career as he and Ram look ahead to an exciting grass court season.
I had no idea (it was his 150th win), it was a bit of a surprise at the end - good job we won otherwise we would have had all that presentation for nothing," said Salisbury after being presented with a cake by one of his coaches, Louis Cayer.
"My first win I remember was all the way back in 2018 in Estoril, but I'd say my favourite would be this year in Monte-Carlo actually, just to get our first Masters win on clay in such a special place and it was a great match in the final."
Salisbury played his first ATP match in February 2014 with David O'Hare against the formidable Bryan brothers in Memphis – finishing on the wrong side against the top seeds. After a year of strong results on the ITF Tour he got his first ATP Challenger win with Luke Bambridge in Glasgow back in 2015, but it wasn't until Estoril 2018 that he finally made his breakthrough on tour,
With several challenger titles to his name, Salisbury teamed up with Jonathan Eysseric to beat Sander Arends and Adil Shamasdin 6-3, 3-6, 10-6 at the ATP 250 in Portugal. The pair went on to reach the semi-finals before bowing out to Wesley Koolhof and Artem Sitak – but Salisbury's tour account was up and running.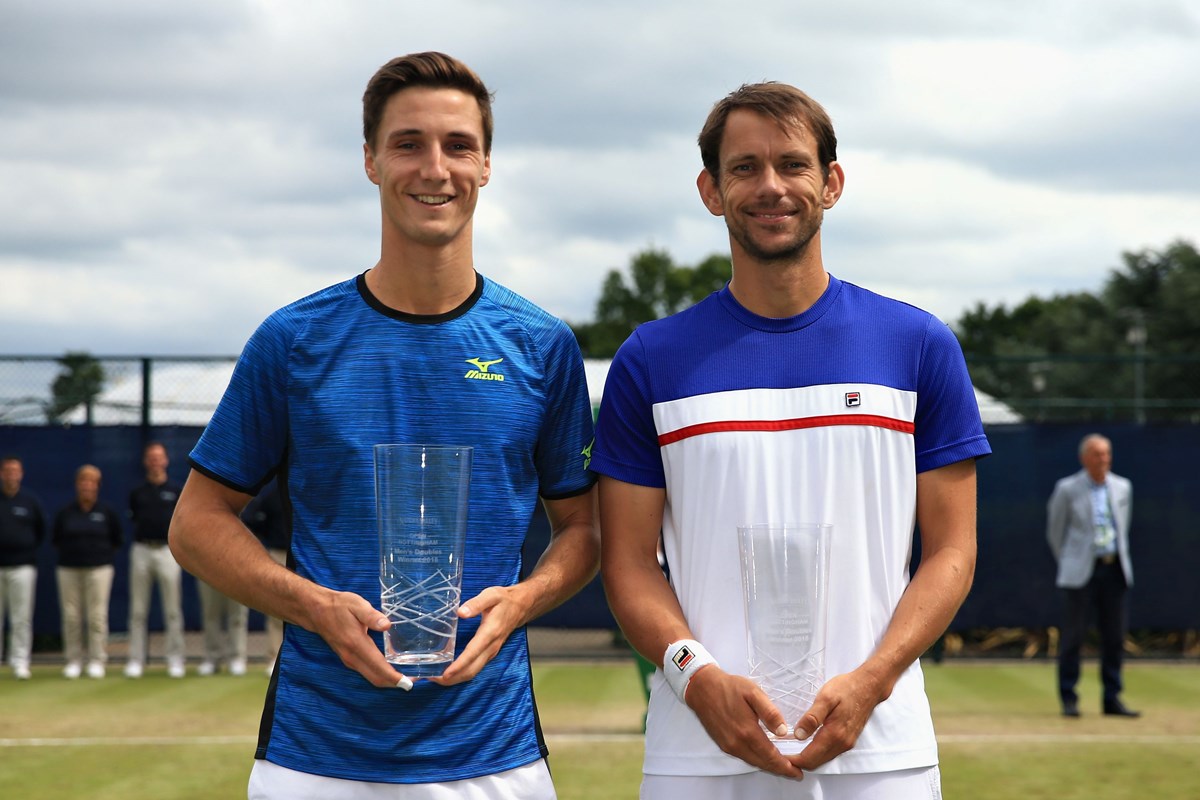 That year Salisbury also won the title at the Nottingham Open with Frederik Nielsen and continued to pick up wins in Eastbourne before going on a sensational semi-final run with the Dane at Wimbledon.
Having announced himself on the ATP stage, Salisbury won his first title alongside Ben McLachlan in Shenzhen – the first of nine titles he now boasts.
Born: April 20th 1992 in London
Grand Slam Men's Doubles wins (with Rajeev Ram): 2 - Australian Open 2020, US Open 2021.
Grand Slam Mixed Doubles wins (with Desirae Krawczyk): 2 – French Open 2021, US Open 2021
Masters series Doubles titles (with Rajeev Ram): 2 – Canadian Open 2021, Monte-Carlo 2022
Just one month later and he won his first ATP 500 title with a familiar face – Neal Skupski. The Brits defeated Mike Bryan and Edouard Roger-Vasselin 7-6(3), 6-3 in the final in Vienna.
It was after this that Salisbury first teamed up with now long-term doubles partner Rajeev Ram. It took the dup only two months to lift an ATP 500 trophy in Dubai, where they overcame Ben McLachlan and Jan-Lennard Struff.
Rising up the rankings having finished runners-up in Queen's, reaching their first ATP 1000 semi-final in Montreal, claiming Salisbury's second title in Vienna and qualifying for the ATP Finals – the pair set their sights on the Australian Open in 2020.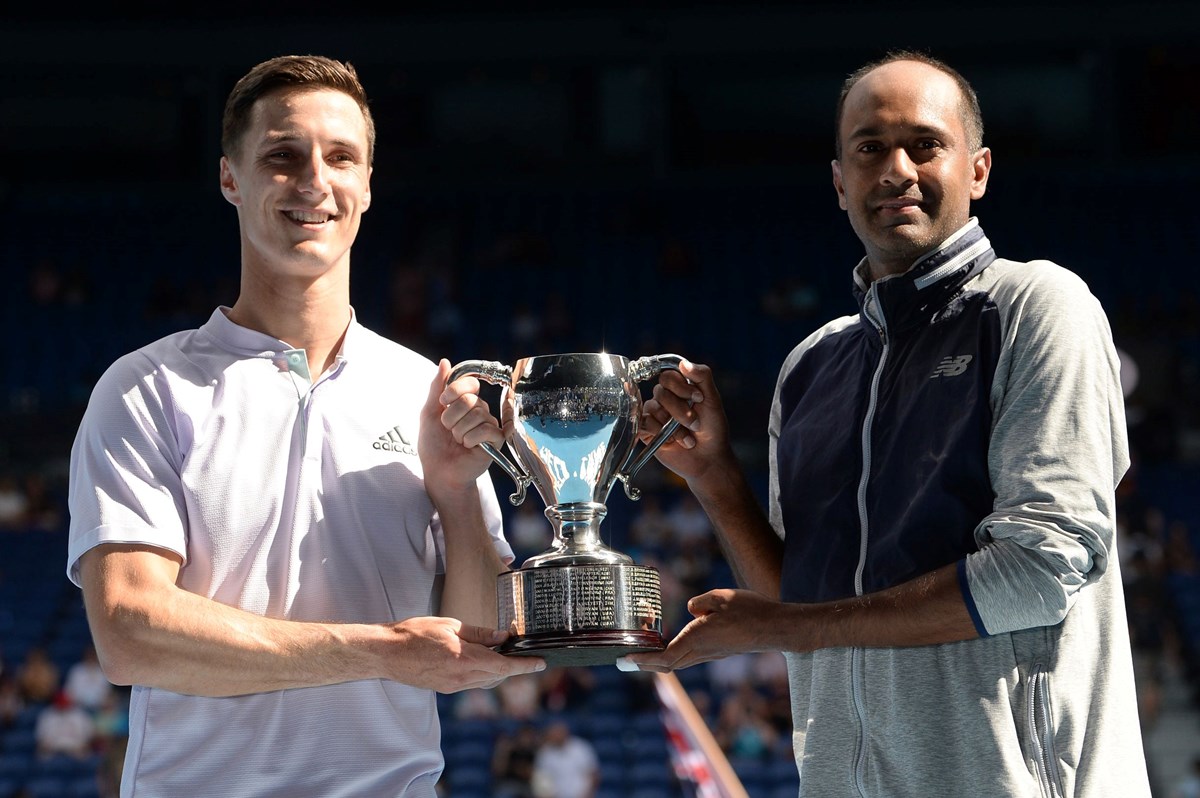 In Melbourne, Salisbury realised his grand slam dream – going one further than his semi-final at Wimbledon to then beat Aussie duo Max Purcell and Luke Saville. Salisbury joined Jamie Murray, Jonny Marray and Roger Taylor as the fourth Brit to win a men's doubles major in the Open Era.
They continued to string strong results together over the next 12 months – final in Rome, semis in US open and Wimbledon the following year, as well as a heart-breaking final loss at the Australian Open to retain their crown.
The titles then began coming in waves – first the ATP 1000 in Toronto where they had to defeat world No.1 dup Mate Pavic and Nikol Mektic in the final. Then it was off to New York, where Salisbury and Ram won their second major title together, much to the dismay of fellow countryman Jamie Murray, who they defeated in the final.
Salisbury also made his mark on the mixed doubles last year - joining forces with Desirae Krawczyk to take the French Open and US Open crowns.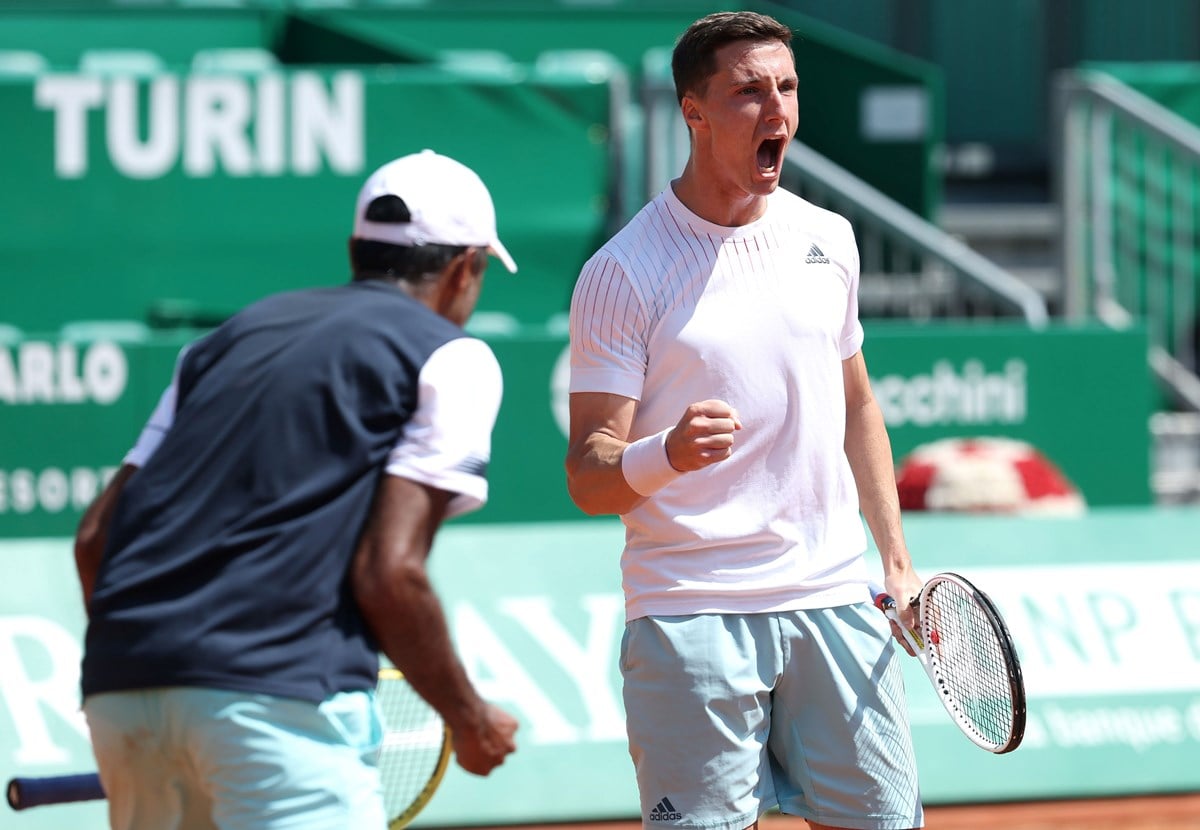 After reaching the final of the 2021 ATP Finals, semi-finals at the Australian Open and Indian Wells and winning his maiden 1000 title in Monte-Carlo this year, Salisbury was crowned world No.1 on the doubles tour – a title he's held ever since.
Only three British players have held the world number No.1 ranking in tennis and now Salisbury's name will forever be placed alongside Andy Murray (ATP singles tour for 41 weeks 2016-17) and his brother Jamie (ATP Doubles for nine weeks in 2016) as the elite trio who reached the top of the tennis mountain.
Another milestone in the bank and plenty more still to play for in his career – we can't wait to see where Salisbury goes next.