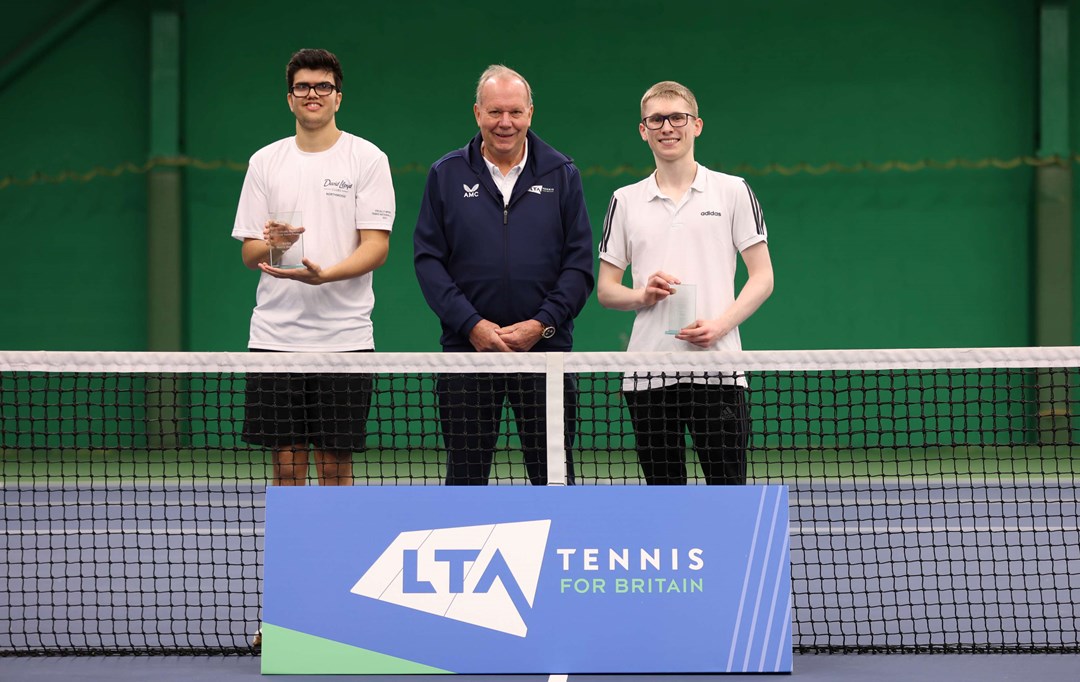 Diversity and Inclusion
Ivan Rodriguez-Deb and Louise Evans among stars at Visually Impaired Tennis National Finals
• 3 MINUTE READ
Hertfordshire's Ivan Rodriguez Deb completed a hat-trick of men's B4-B5 men's singles titles as Londoner Naqi Rivzi and Hampshire's Daniel Hopkins also successfully defended their B1 and B2 men's singles title at the 2022 LTA Visually Impaired Tennis National Finals in Wrexham, where Surrey's Louise Evans secured a title treble in the women's draws.
Deb, who only took up visually impaired tennis in 2018, finished runner-up in his inaugural National Finals in Loughborough the same year, but retained his unbeaten singles record in three year-end visits to Wrexham Tennis Centre after beating Evan Hayward, 4-0, 4-0.
Seventeen-year-old Deb's victory in the final was much more dominant than when meeting Hayward in the round-robin phase of this year's event, but he still won that contest 5-3, 4-2 to earn his place in the final.
With players competing in different sight classifications ranging from B1, for those with no sight, through to B2, B3 and B4-B5, Rizvi retained the B1 men's singles title he won in 2021, defeating 2019 champion and 2021 runner-up Roy Turnham 4-1, 5-3 in the final after four of seven players advanced from the round-robin group phase of the competition to the knock-out stages.
Hopkins beat Jim Currie to the men's B2 singles crown for the second year in a row, easing through the final 4-1, 4-0 and taking the title for the loss of just two games to repeat his win over Currie in 2021.
Meanwhile, Lancashire's Neil Balmforth beat former multiple champion Paul Ryb 4-0, 4-2 to reverse the outcome of the 2021 B3 men's singles final. Both Balmforth and Ryb dominated their respective round-robin groups, but it was Balmforth that came out stronger in the final, having lost out to Ryb 4-0, 4-0 in the 2021 title decider.
Louise Evans earns title treble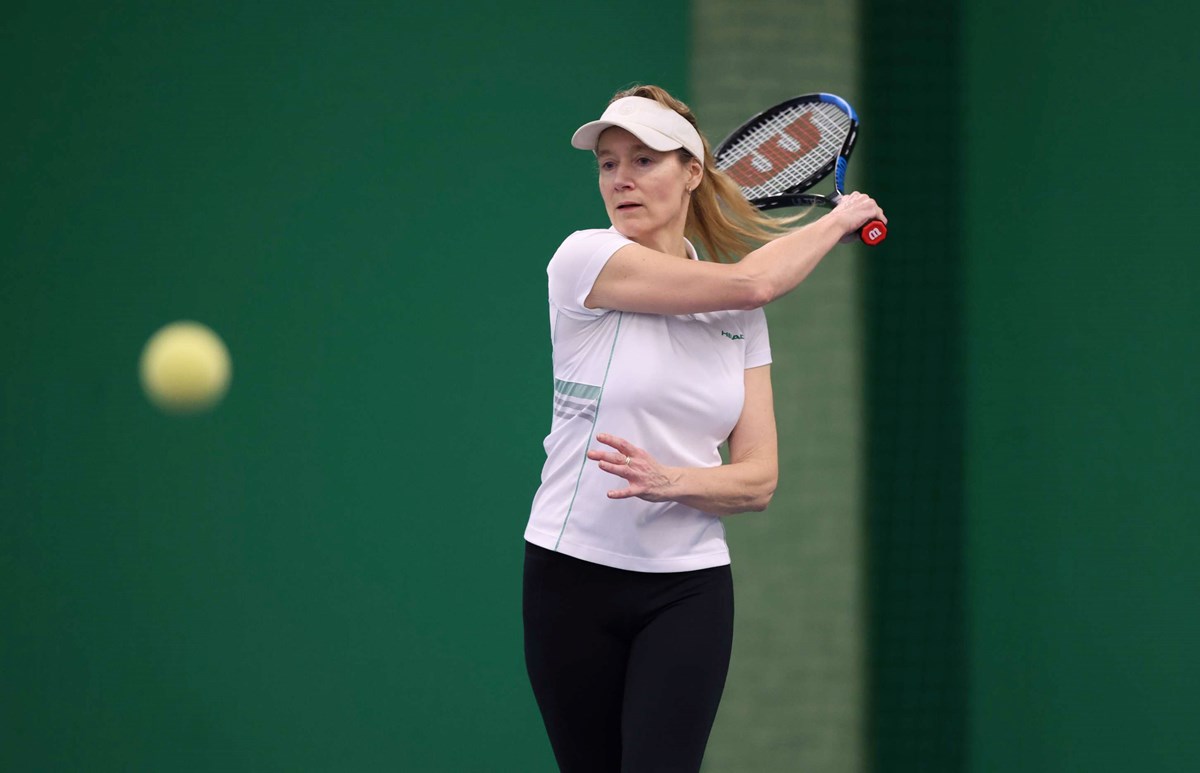 Louise Evans produced the outstanding results in this year's women's events, winning two singles titles and a doubles title.
Evans beat defending champion Andrea Logan 5-3, 4-1 to reverse the result of their B3 women's singles final in Wrexham in 2021, while both players progressed to the final of the combined B2-B5 singles.
Evans earned three straight sets wins to finish top of her B2-B5 round-robin group of four players, while Logan edged two deciding match tie-breaks to top her group. While two short sets decided the B3 final, the B2-B5 final was settled in one tie-break set, which Evans won 6-2.
Bianka Graeming won all three of her round-robin matches in straight sets to win the B1 women's singles title, defeating runner-up and 2019 champion Monica Smith 4-0, 5-4(1) and ending the event having won three sets by a margin of 4-0 and her other three sets after a tie-break.
Evans won her third title of this year's championships in the B2-B5 women's doubles, partnering Sarah Fortescue. Evans and Fortescue dropped just four games as they secured back-to-back straight sets wins, beating fellow finalists Andrea Logan and Lydia Wrightson 4-1, 4-1 to give Evans her second successive doubles title after triumphing in 2021 with partner Helen Potter.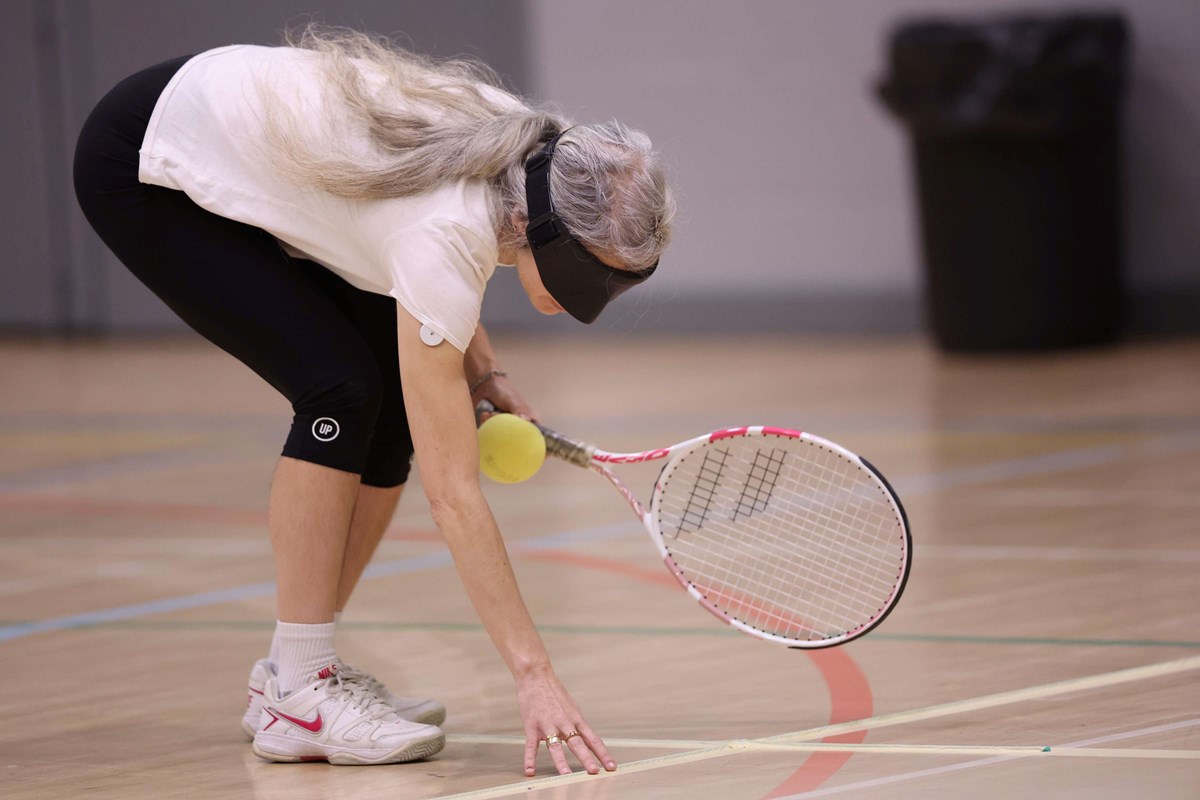 Meanwhile, there was a second title in Wrexham this year and a successful title defence for the partnership of Balmforth and Rodriguez-Deb, who were among the winners who received their trophies from LTA President David Rawlinson.
Balmforth, winner of the B3 singles and Rodrigues-Deb, winner of the B4-B5 men's singles, earned their second titles apiece after pairing up to beat Jim Currie and Paul Ryb 4-1, 4-1 in the men's B2-B5 doubles, having also beaten Currie and Ryb in the same final in 2021.
After finishing as champion and runner-up, respectively, in the B1 men's singles and women's singles, Rizvi and Smith had to be content with runners-up honours in the B1 doubles as Nottinghamshire's Gavin Griffiths and Warwickshire's Yvette Priestley teamed up to win all four of their round-robin matches. However, victory didn't come easy for Priestley and Griffiths, who edged through two of their matches in deciding match tie-breaks and beat runners-up Rizvi and Smith 5-3, 5-4(5) in the contest that ultimately decided the champions.