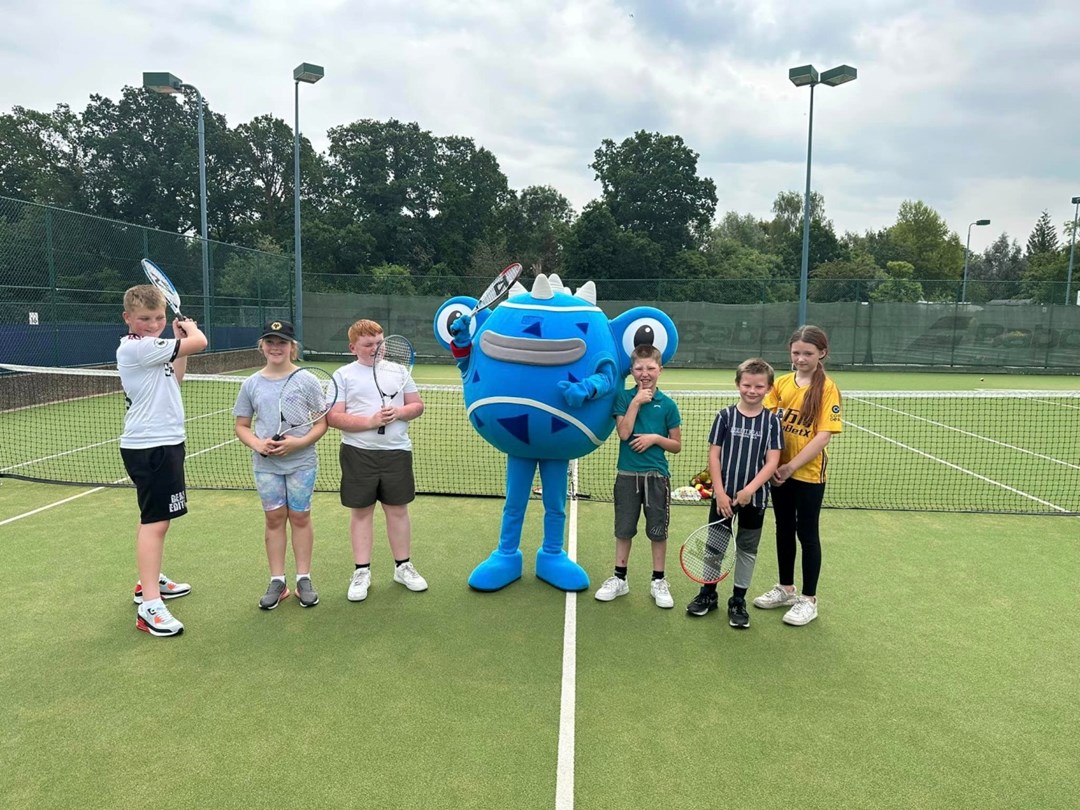 Community
How Sports Charity Achieving Goalz and Dreams continue to improve lives through sport
• 3 MINUTE READ
Increase confidence. Encourage self-worth. Promote self-esteem. The three pillars that underpin the ethos of sporting charity Achieving Goalz and Dreams. Having obtained a full charity status in recent years, Operations and Programmes Manager Bal Singh shares the timeline of the non-profit organisation, their involvement with LTA SERVES, and the vision behind their holistic sports and healthy lifestyle and wellbeing programmes.
Based in the West Midlands, Achieving Goalz and Dreams has been running its programmes for over 20 years, developed to help children and families achieve healthier lifestyles through sport for both their physical and mental wellbeing.
"We started doing different sport sessions, providing nutritional advice for the NHS, running Fun & Fit sessions," said Bal. "We also worked in various schools, leading P.E. sessions and morning and afternoon clubs before we were approached by the West Midlands and Staffordshire Police to kick-start a couple of projects to keep kids off the street, keep them active, and out of trouble.
"All of the team either teaches or coaches within a school environment during the day, and some of us work with children with behavioural problems and those in referrals. I particularly do a lot of work with referral units."
Amongst their list of long-established programmes is LTA SERVES – our industry leading sport for development programme that takes tennis into the heart of local communities to those who may never have had the opportunity to play before.
"We have been running LTA SERVES for at least six or seven years," explained Bal. "We became heavily involved with the programme early in its deployment.
"The LTA got in touch with us and then we set up different workshops for the kids to get involved with. Some of us, including the coaches, even completed LTA Level 1 and Level 2 coaching qualifications."
LTA SERVES is tailor-made to achieve what it says on the tin: to help underserved communities across Great Britain to get active and experience the physical, social, and mental benefits of tennis.
In sharing the same core values, Achieving Goalz and Dreams has championed the vision of breaking down barriers, offering opportunity beyond the bounds of tennis clubs. The charity also became one of three community groups to attend the Rothesay Classic Birmingham where they experienced a 'pinch me' moment after meeting tennis superstars Venus Williams and Elina Svitolina.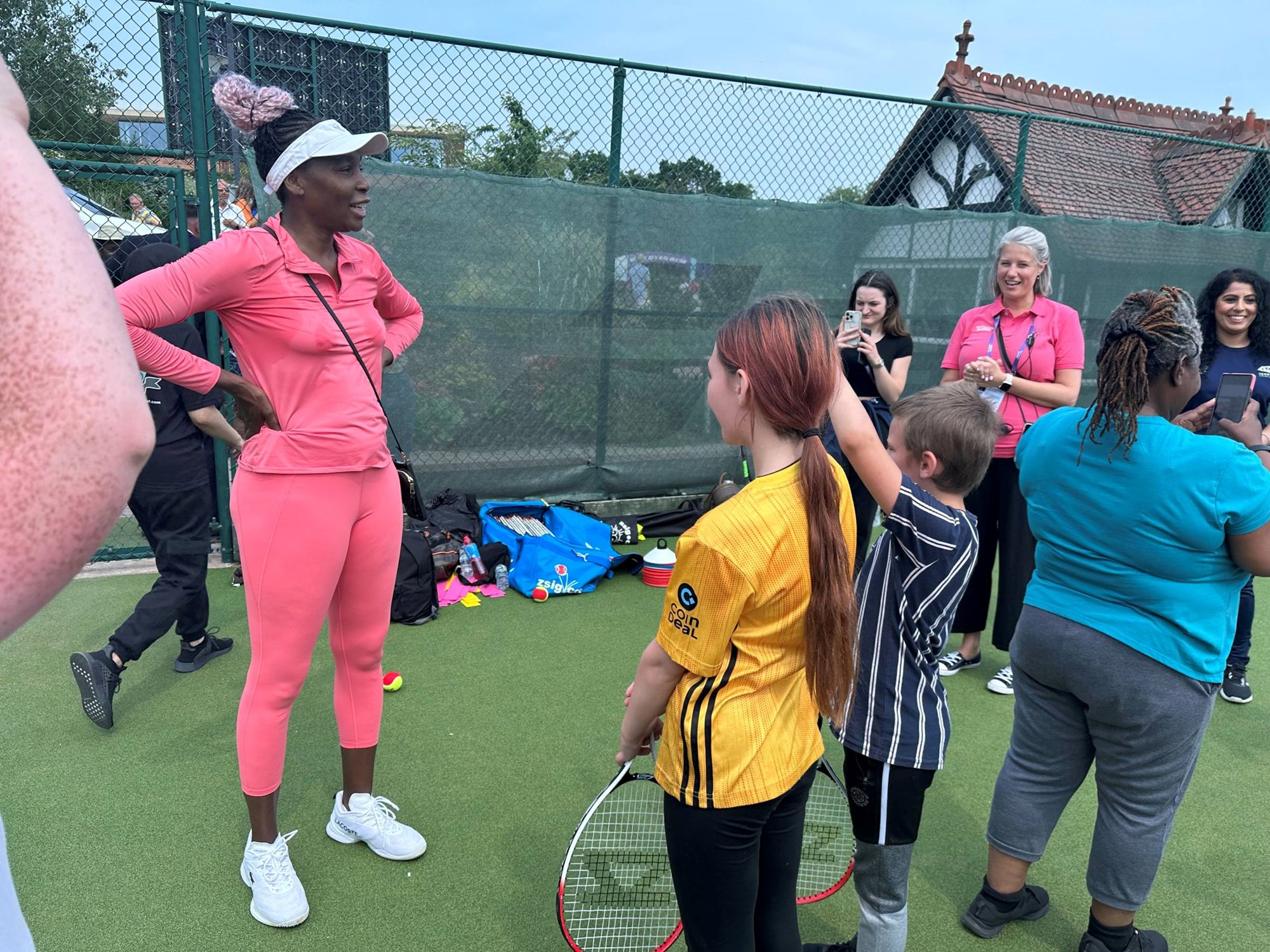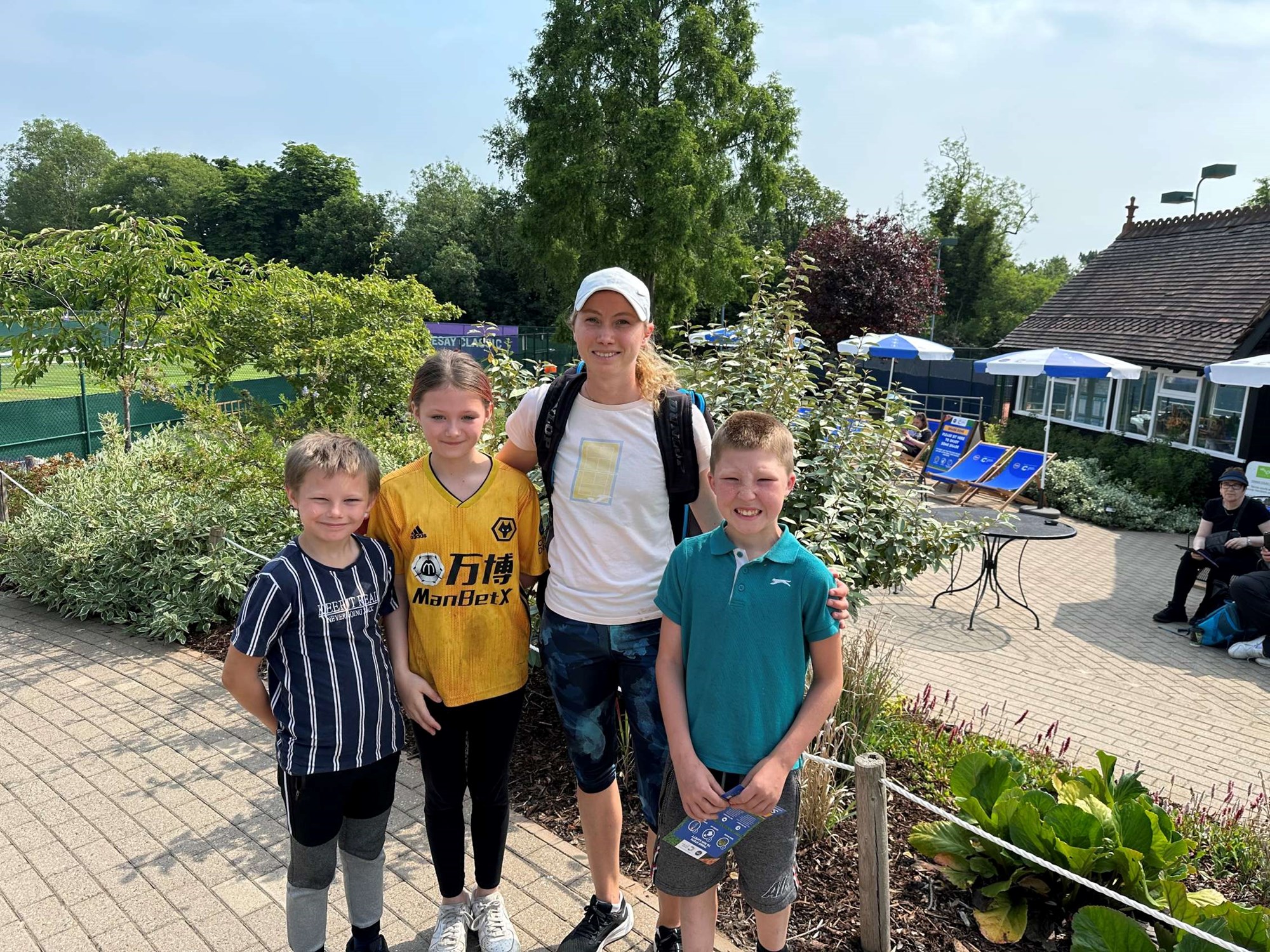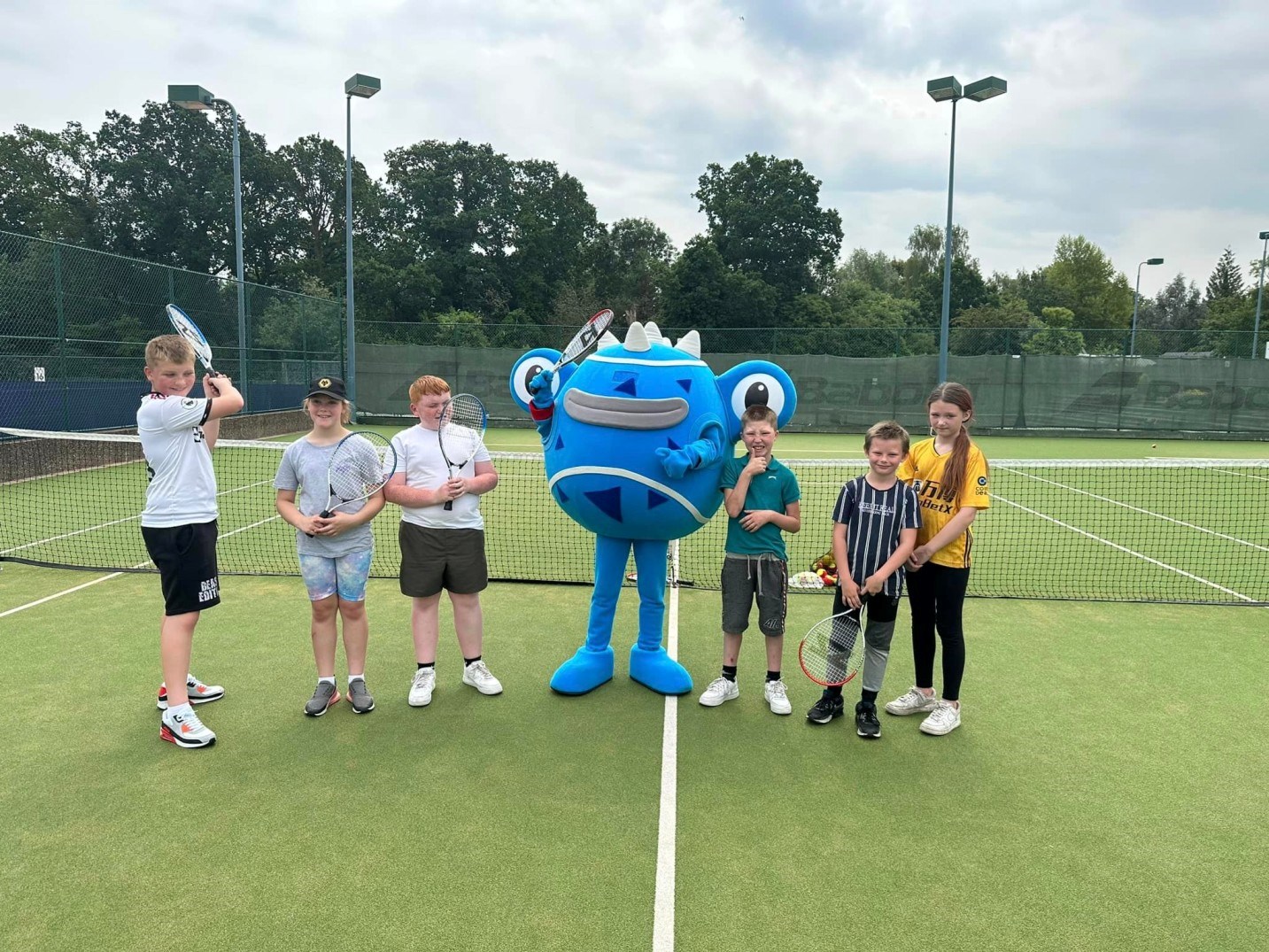 "The programme addresses kids who can't afford to go and play tennis or even buy a racket," said Bal. "So, with the LTA SERVES programme, we provide a lot of equipment and we're always giving it to the kids as prizes. That then encourages them to keep turning up.
"As for the sessions themselves, we tend to just rock up anywhere and everywhere as we have portable floodlights that allow us to hold sessions in local parks. Before cardio tennis came on the scene, we were already running sessions where we'd just do headers and volleys over a tennis net – just to spark that initial interest."
Speaking on the impact of the LTA SERVES programme, Bal continued, "It has had an enormous impact over the years. Just getting them involved and seeing their faces light up when they're given the opportunity to go to some of the community activity ran by the LTA, that's what it's all about.
Having already seen ample success since its inception, Achieving Goalz and Dreams maintain its 'sky's the limit' approach as they strive to develop and grow their programmes.
"At the beginning we started off with 10-15 kids," said Bal. "Whereas now, when we run our sessions – particularly the community sessions – everyone wants to get involved and pick up a racket and we would have 50 kids every single day sometimes during the holidays.
"Some of the kids start volunteering with us, so we also have a volunteers programme," explained Bal. "So, once they are of a certain age, our hopes are to get them through their qualifications so they can become LTA SERVES Activators and Tennis Assistants. Then, maybe in the future, they can run their own sessions.
"Some have even gone on to go to college, followed by university, and I think we now have four that eventually became teachers – specifically P.E. teachers.
"That said, primarily we just want to see the kids smiling and enjoying sport."
Find out more about LTA SERVES & our 'Breaking Down Barriers' strategy
Learn more about our award-winning sport for development programme – taking tennis into the heart of local communities and helping kids aged 4-18 get active through our sport.