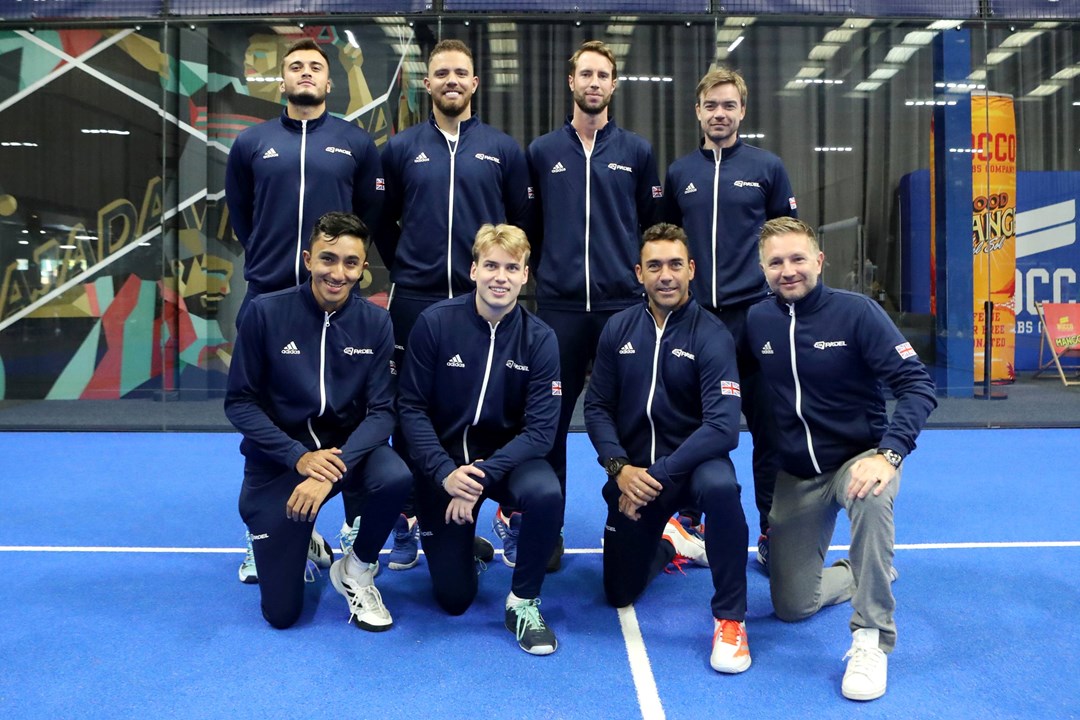 Padel
Great Britain's men qualify for the World Padel Championships
• 3 MINUTE READ
Great Britain's men successfully qualified for the World Championships on the final day in Derby, whilst the women missed out on a place after losing in the semi-finals.
Great Britain's men qualified after beating Germany in their third/fourth place play-off, having lost to Portugal in the semi-finals earlier that day.
In Sunday morning's semi-final, Richard Brooks - who has just recovered from COVID - and Nikhil Mohindra went down 6-2, 6-2 to Pedro Araujo and Vasco Pascoal, before Sam Jones and Louie Harris lost in a close match that ended 6-4, 6-4 to Miguel Deus Barata and Nuno Deus Barata. This score meant that GB would play again in the afternoon in the third/fourth shoot out match against a well-known rival, Germany, who defeated the Brits at the 2022 World Cup, for the final World Championship qualification spot.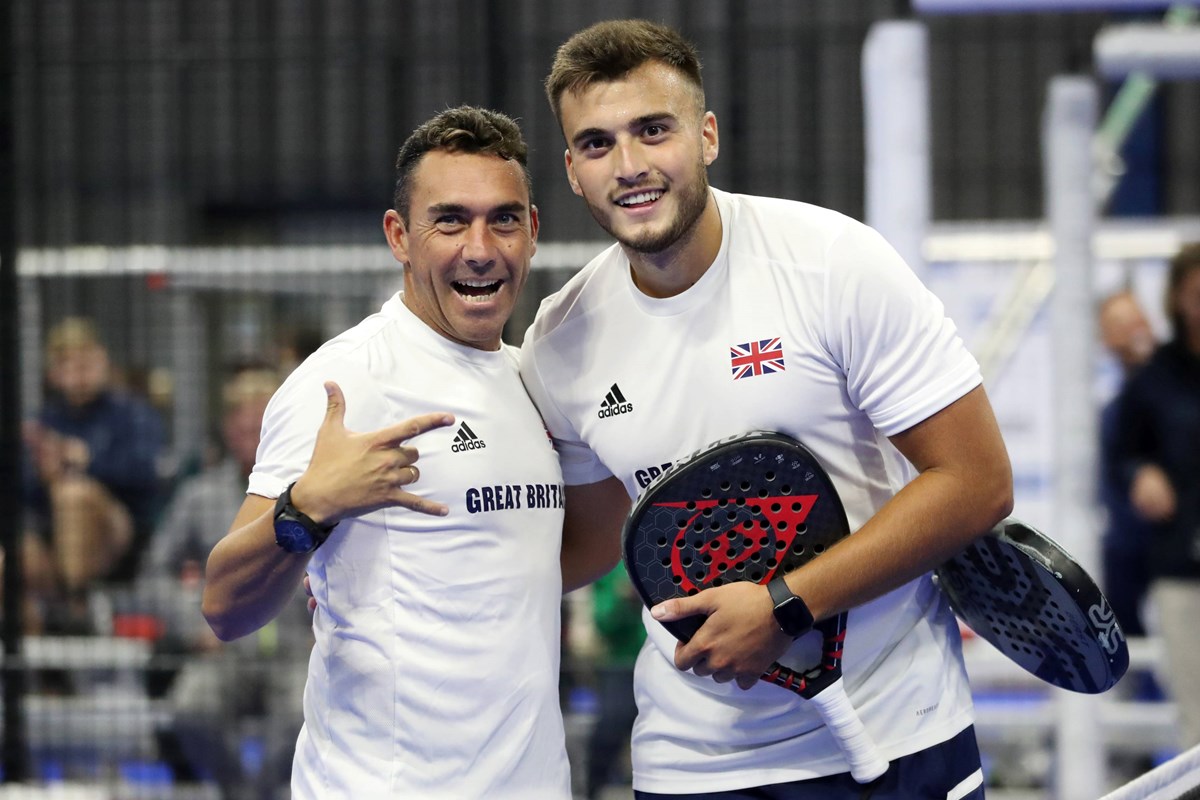 In the all-to-play for tie against Germany, it was level at 1-1 after Brooks and Harris won their rubber 5-7, 6-1, 6-2 in 1 hour 54 minutes. The third match, which happened to be the decider, saw British No.1 Christian Medina Murphy and Jones defeat Vincent Julich and Daniel Lingen 6-3, 4-6, 6-3 to take the final place, and therefore qualify for the World Padel Championships later this year in Dubai.
In the women's draw, the Brits lost out on the chance to qualify after losing 2-0 to Sweden in the semi-finals. In the opening match Anna Akerberg and Louise Ida Jarlskog defeated Brits Hansie Ruddick and Claire Smith 6-2, 6-2, before former World No.1 Carolina Navarro and Amanda Girdo overcame Tia Norton and Lisa Phillips 6-1, 6-2 to confirm Sweden's place in Dubai.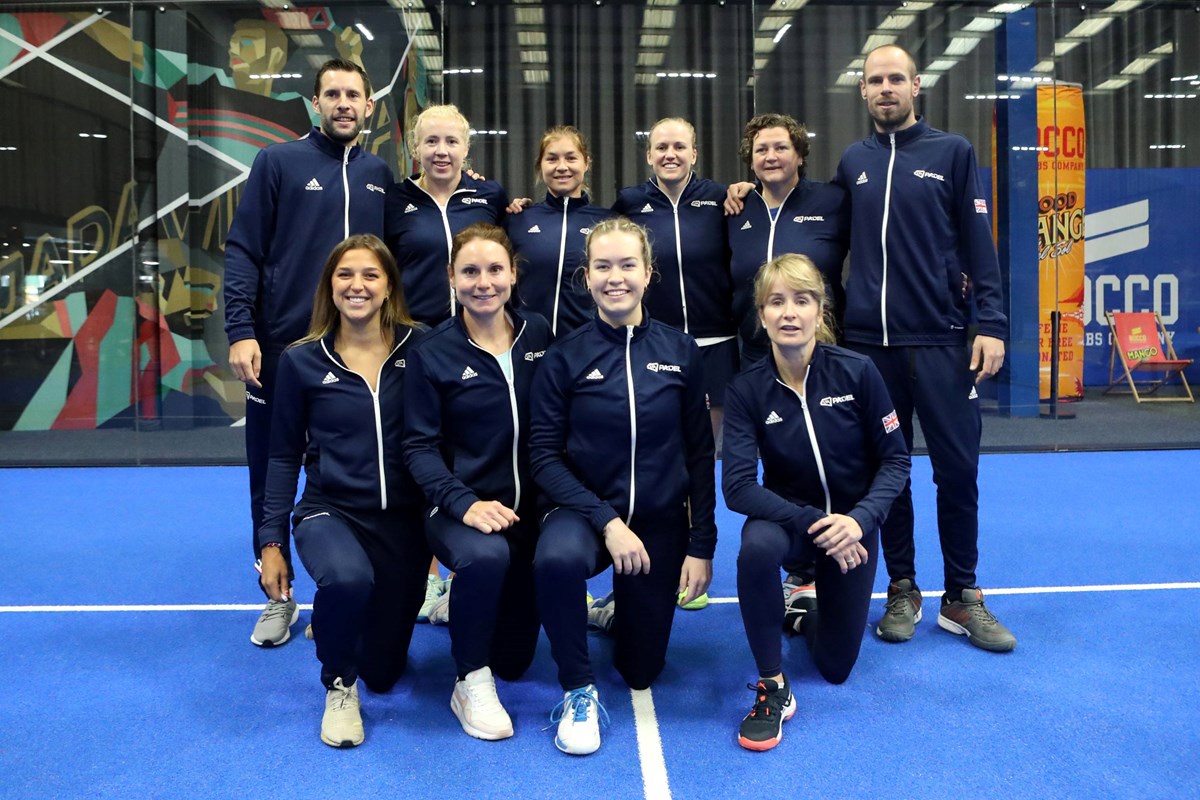 Check out all the results from the World Padel Championship Qualifiers in Derby
Alvaro Guerreo, GB Women's Head Coach, said: "I'm really happy with the team, they were competing util the last ball. We went to the play off against Sweden, we couldn't make it, but they were doing a great job on the group. They were playing hard competing against everyone. Today we got some pro players in front and they were able to keep competing and fighting. I am really proud of the team"
Tom Murray, LTA Head of Padel, said: "I'm really proud of the team for having got through today. It is an exciting time for British padel and great to see David Rawlinson, President of the LTA, show his support and attend today."