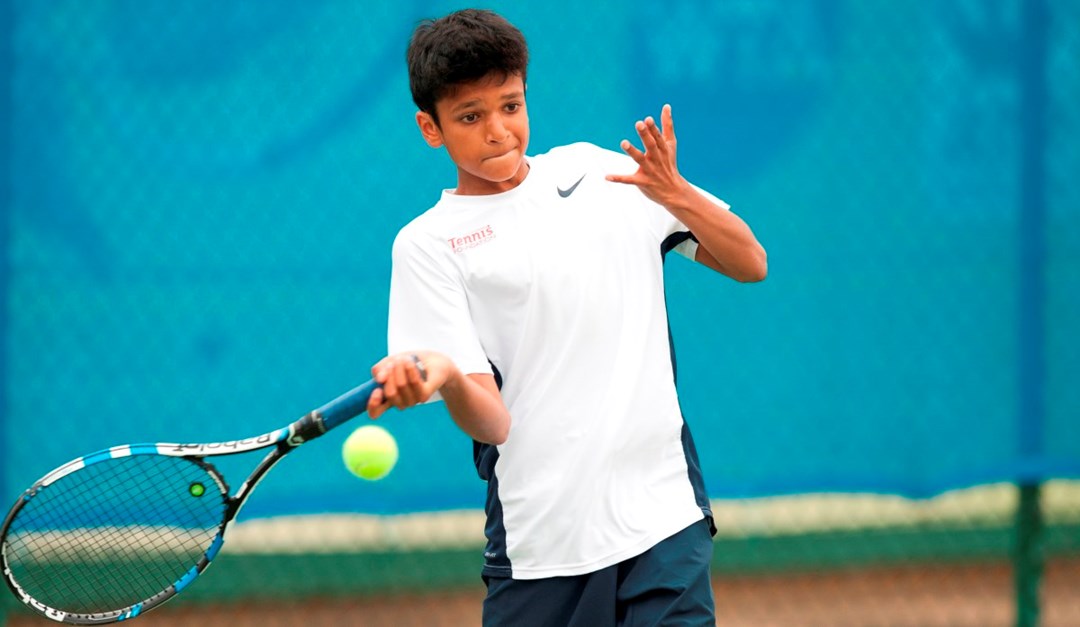 International
Great Britain name European Deaf Tennis Championships squad
• 2 MINUTE READ
Geraint Richards, the Tennis Foundation's Head of Disability Player Performance, today announced his players selected to represent Great Britain in the 13th European Deaf Tennis Championships, to be held in Portoroz, Slovenia on 4 - 11 June 2016.
Organised by the Slovenian Deaf Sports Association under the auspices of the European Deaf Sports Organisation, the event will also incorporate the 1st European Deaf Junior Tennis Championships. Great Britain will field players in both senior and junior championships.
Catherine Fletcher, National Deaf Tennis Coach
Adam Snook, Team Manager
Chantal Toussaint, Junior Team Manager
Men
Lewis Fletche
Jack Clifton
Esah Hayat
Women
Valerie Copenhagen
Phoebe Suthers
Juniors
Phoebe Suthers
Freya Barry
Toby Clifton
Esah Hayat
Geraint Richards commented: "On the back of a successful 1st World Deaf Tennis Championships in Nottingham last summer, where the highlights were Esah's gold medal in the boys' singles and Phoebe's bronze medal in the girls' singles, we go to Slovenia with another squad blending youth with experience as we build towards the 2017 Deaflympics in Turkey.
"There were also some very promising performances from our players in the senior events in Nottingham last year. Lewis is again our most experienced squad member and was a doubles medallist at the last European Championships in 2012. Jack also won his first international medal when, claiming silver in the boys' singles at the 2012 European Championships. This time Jack goes into another major championships with valuable experience gained from recently completing his first year playing college tennis in the USA.
"After Esah, Toby and Phoebe all made international Great Britain debuts in junior competition in 2014, this time we are delighted to have Freya making her international debut as the Tennis Foundation continues to nurture young talent to ensure a bright future for deaf tennis in Britain."
Catherine Fletcher commented: "I am delighted we have a team that comprises of promise for the future as well as experienced players who have been on the international deaf tennis scene for some years now. This will be a great mix of talent and I look forward to seeing how our team fares on the international stage as part of our preparations for the Deaflympics next year."
"I am extremely proud of my accomplishment in July last year at the World Championships and it has given me a lot of confidence for the European Championships," said Esah Hayat. "I think I have improved a lot as a player since the World Championships, as I have been training harder, and have experienced the high level of competition in deaf tennis, which has motivated me to get even better. I'm taller and stronger than I was last year, and I am continuing to improve my technique and tactical game."