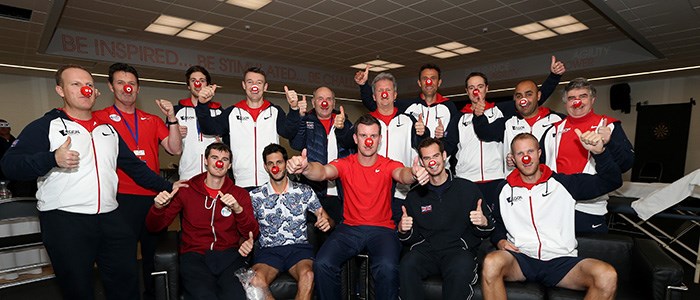 Community
Rally together and fundraise for Sport Relief
• 3 MINUTE READ
British Tennis has joined forces with Sport Relief to mobilise the tennis community in the quest to raise money for the various good causes at home and abroad that this incredible charity supports and funds.
We would like the British Tennis family to rally together to try and raise at least £60,000, and are encouraging as many tennis clubs and venues across the country to consider running some form of fundraising activity within their clubs. Sport Relief takes place this year on the 18th – 20th March, but your club can run fundraising events at any point in the lead-up to these dates.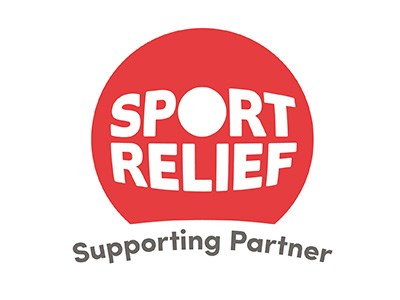 There are numerous fun and active fundraising activities that your club could organise for your members, whether this is the traditional coffee morning, cake sale, tennis social-events or even running a free open day for all and sundry from the local community to come along and play at the club in return for a donation. Be creative, be innovative, but above all get involved!
The LTA are doing our bit in the challenge to reach the £60,000 target. We are donating £1 from every ticket purchased for the upcoming Davis Cup tie against Japan in Birmingham in March, where we hope to raise nearly £20,000 for Sport Relief.
On top of this, we are running a 24 hour tennis marathon at the National Tennis Centre in Roehampton at the end of February with lots of fun activities and celebrities popping down to lend a hand in our fundraising bid. This will hopefully give tennis a good start in reaching our fundraising target, but we need the help of our clubs and venues if we are going to hit our £60,000 target.
How to set-up your fundraising activity
If you are interested in running a fundraising activity at your tennis club, then please take time to visit the Sport Relief website for support and guidance to help ensure your event is a success. For fundraising ideas and resources go click here and for Sport Relief posters that you can use to help promote your event visit here.
We want to keep track of all the money that the tennis community raises so that we know whether we've met our £60,000 target. So please make sure that you follow the donation guidelines below:
Online Donations
Clubs can set up an online donations page for their members, family and friends to donate. Also if clubs are collecting cash we would recommend that the club banks this money and then donates the sum through this route to ensure that Sport Relief knows that it comes from the tennis community:
Go to www.sportrelief.com/givingpages from there you can set up a Team page for your club
Ensure you select 'Lawn Tennis Association' from the drop down menu at the point it asks who you are fundraising for.
Text Donations
This is the easiest route we would encourage your club members to donate to Sport Relief, but Sport Relief asks you to ensure that you include the terms and conditions as detailed below in all of your communications to club members and the wider public:
Example post for printed material and Facebook
To donate £5 text LTA to 70005. Texts cost £5 plus your standard network message charge. 100% of your donation will go to Sport Relief. You must be 16 or over and please ask the bill payer's permission. For full terms and conditions and more information click here.
Example post for Twitter (UK only)
To support @sportrelief & donate £5 txt LTA to 70005.Costs £5 +std ntwrk msg rate.Ts&Cs http://po.st/SRterms
Please help us and join the rest of the British Tennis community in supporting this worthwhile good cause. Together we can make a real difference.