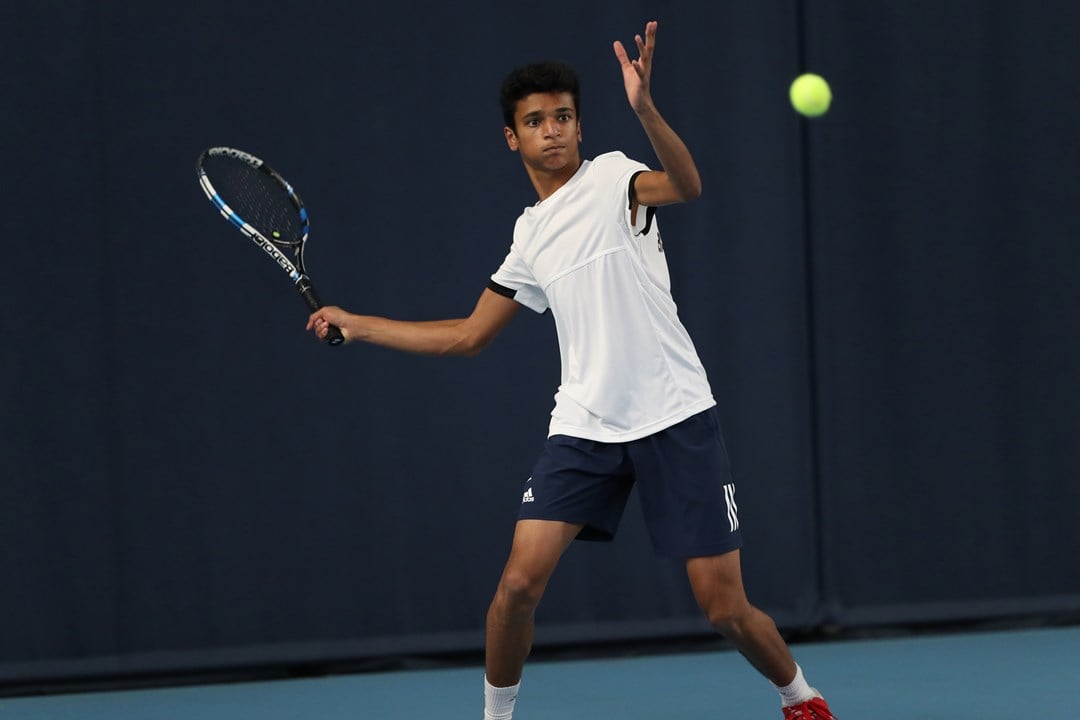 Juniors
Esah's Story: 'A few years ago, I couldn't stand to be on a tennis court, and I would never have thought that one day I would hate getting off the court'
• 3 MINUTE READ
The making of a European and World Champion can follow any number of pathways and negotiate many twists and turns on the way to success.
For 16-year-old Londoner Esah Hayat, the pathway began with an initial intense dislike for tennis, but he has gone on to be win multiple international medals. His next challenge is the 2018 Dresse and Maere Cup, the World Team Championships of Deaf Tennis, which begins in Turkey this weekend….
At first I started playing at Westway Sport and I started off with 15 minute lessons with my coach (Andy Kemp), but it soon grew to ½ hour sessions and then a full hour. Since starting at Westway I progressed into the Developmental Performance Programme. I was just playing in their mainstream programme and not specifically in a deaf tennis group. But when I was 11 my dad got an email from the North London Deaf Children's Society asking whether I would like to play in the National Junior Deaf Tennis Championships which are run by the Tennis Foundation.
I went and won my round robin, and received a trophy. This got me more enthusiastic about deaf tennis, and I started attending junior deaf tennis camps run by the Tennis Foundation. The next year, I went to Hamburg, Germany to play an international deaf junior tennis tournament. I reached the semi-finals and was by far the youngest one out of the four semi-finalists, so that boosted my confidence. After around a year-and-a-half, I did my first training camp with the adult squad, and was allowed to carry on playing with them, which was really exciting and great for my game.
In July 2015 I was selected to represent Great Britain in the first ever World Deaf Tennis Championships in Nottingham, which was exciting. I played in the men's division and the junior division; I got to the second round in the men's competition where I lost out to a much older and stronger player. In the junior competition I played really well and made the final. I was nervous beforehand as I had lost to the same player the year before (in Hamburg), but I'd worked really hard with my coaches and I got my tactics right. It was a huge honour to be World Champion and I was really pleased.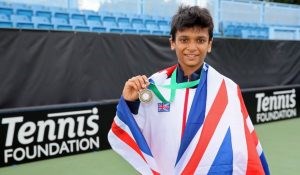 I also played in senior and junior events at the 2016 European Championships in Slovenia. I got drawn against a seeded player in the first round of the men's singles, but I thought I performed well throughout the whole trip and did well to get used to the clay and the weather.
I enjoyed playing the matches on the clay as it provided a different experience to what I was used to, and I learnt a lot from playing on it. I really enjoyed the whole trip as I got to spend lots of time with the GB team, as well as the other foreign players that I met at the World Championships.
I think my best performance was in the junior mixed doubles final, where we were 6-3, 4-1 down but we stayed positive and worked hard to win the second set, and then the match tie-break. Other good matches were my boys' singles bronze medal match, where I performed very well to win the match as well as my first round of the boys' doubles, where we came back from 5-1 down in the first set to win the set and the match. I won a full house of gold, silver and bronze medals.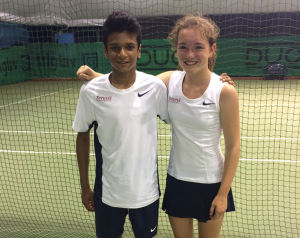 Later in the year I felt very honoured to win all three events I entered (men's singles, doubles and mixed doubles) in the 2016 Nationals, especially as I was one of the youngest in the draw. It is an achievement that I will always remember.
This year I think I still played well, although I got runner-up in the singles and I played very good alongside Lewis in the doubles, which I was very proud of, as we have been practicing a lot together for the Dresse and Maere Cup.
I was also very proud to represent GB in the men's category in the Deaflympics in Turkey last year because I had never played in this event before. Again, it was very exciting to be playing it at such young age and was also good experience ahead of the Dresse and Maere Cup.
Playing tennis has had a big impact on my life, and is now a major component of my schedule.