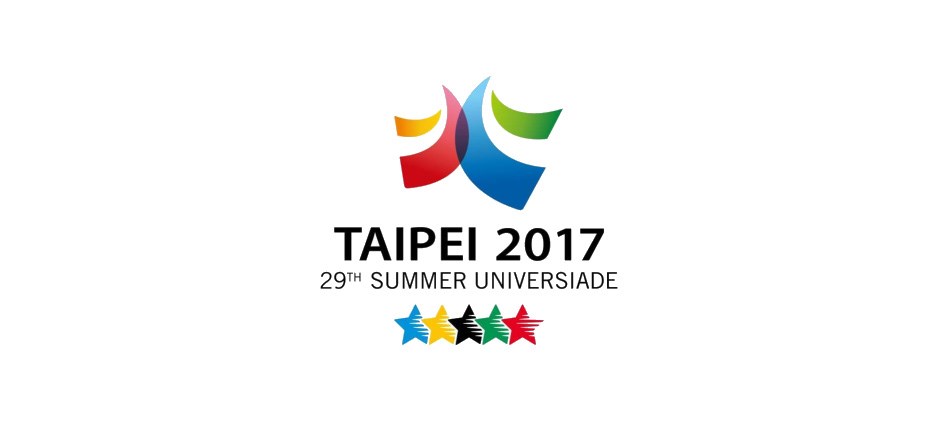 GB Teams
British tennis team selected for World University Games
• 5 MINUTE READ
Six emerging athletes have been selected to represent Great Britain and Northern Ireland in tennis at the World University Games in Chinese Taipei, 19 – 30 August.
Held biennially in major cities across the globe, the World University Games (WUGS) sees athletes come together to compete across 22 sports with the Summer Universiade the second largest multi-sport event after the Olympics.
Luke Johnson (Clemson University), Jack Findel-Hawkins (University of North Florida) and Mark Whitehouse (Imperial College London) will compete in the men's competition, alongside Emily Arbuthnott (Stanford University), Emma Hurst (University of Bath) and Olivia Nicolls (Loughborough University) in the women's competition.
Fresh from graduating from a Bachelor of Science degree, Luke Johnson is building his professional tennis career and will look to add the experience of the World University Games to his current schedule of competing in the ITF futures circuit. The Yorkshireman has a current ATP singles ranking of 1,304 and doubles ranking of 704.
Exmouth's Jack Findel-Hawkins will also take to centre court in Taipei, who recently reached – the last 8 in the NCAA national men's singles event.
Returning for his second World University Games, Imperial College student Mark Whitehouse was the BUCS men's singles champion in 2015 and backed that up with a second appearance in the final in 2016 – whilst remaining undefeated in singles and doubles league matches.
In the women's team and hailing from Harpenden in Hertfordshire, Emily Arbuthnott has been studying abroad at Stanford University in the US and brings some impressive international experience from the World Junior circuit. With an all-time career high junior ITF ranking of 30, Arbuthnott has played in the main draw of all four junior grand slams, where she made the singles round of 16 at Roland Garros and the doubles semi-final at the Australian Open.
Reigning BUCS singles champion 2016 and University of Bath student, Emma Hurst will compete alongside Loughborough University's Olivia Nicolls who has recently won five ITF doubles titles. Olivia is one of six pro-player coaches, a dual career initiative supported by the Tennis Foundation, the LTA and TASS.
Speaking about the programme, Olivia said; "I wanted to play tennis full-time - I'd played tennis at university for three years and captained the first team in my final year - but I realised I needed some support.
"As soon as you graduate it's difficult to find places to train and to tap into a ready-made support network. As a former TASS athlete I know all about the difference they can make and as soon as I knew they were involved in the Pro Player-Coach Programme it was a no-brainer. This has no doubt helped my recent ranking improvements and in my selection for the World University Games team."
The British tennis team will join almost 10,000 participants from over 170 countries expected to compete at the Games – with the overall Great Britain delegation to top 170.
At the last Games held in Gwangju, South Korea, Team GBR recorded its biggest medal haul in ten years, with 12 per cent of athletes medalling – a total of 11 podium finishes – two of which came from the tennis squad.
In men's doubles, Darren Walsh (Southern Methodist) and Joe Salisbury (Memphis), beat South Korea 2-1. Walsh also took home a silver in the mixed doubles, having reached the final with University of Bath's Alex Walker.
This year's team will be aiming to get among the medals again, with three members having already tasted success for Great Britain as part of the bronze medal winning European Team Masters squad earlier this year.
Looking to build upon the success of Gwangju 2015, Team GBR Tennis Lead and Universities Manager at the Tennis Foundation, Alistair Higham, is confident Great Britain will be a formidable force in Taipei.
"University tennis in Great Britain has never been as strong. When the Tennis Foundation started its focus on the performance end of the university tennis pathway four years ago we had no players with an ATP or WTA ranking, but we head to Taipei with all six members of the team either with a ranking or having previously had one"
The British team at the games is being supported by the Tennis Foundation, Great Britain's leading tennis charity, which supports both the participation and performance aspects of university tennis in Great Britain.
The tennis team set to compete at the World University Games in Taipei is as follows. To be eligible, athletes must also be studying towards a degree or diploma at a university or similar institute – or have finished study in the year preceding the Games.
WOMEN
Emily Arbuthnott - Stanford University (USA)
Emma Hurst - University of Bath
Olivia Nicholls - Loughborough University
MEN
Jack Findel-Hawkins - University of North Florida (USA)
Luke Johnson - Clemson University (USA)
Mark Whitehouse - Imperial College London
About Team GBR and the World University Games
British Universities & Colleges Sport (BUCS), the national governing body for High Education (HE) sport, is responsible for delivering Great Britain representative teams in the worldwide international university sporting programme.
Over 100 athletes will represent the GB team in 12 sports including: archery, athletics, women's football, golf, women's artistic gymnastics, rhythmic gymnastics, swimming, table tennis, taekwondo, tennis, men's and women's water polo and weightlifting.
Follow the team selections over the coming months, following the hashtags #WUGSGB and #TargetGREATNESS
About the Tennis Foundation & University Tennis
The Tennis Foundation is Great Britain's leading tennis charity, working to open up tennis to anyone and everyone and making it possible for them to enjoy the many health and social benefits of the sport as well as maximising their personal potential.
As part of its work in education, the Tennis Foundation supports both the participation and performance aspects of university tennis. A total of 355 teams from 102 universities take part in the annual BUCS tennis league, with almost 12,000 matches played each year.