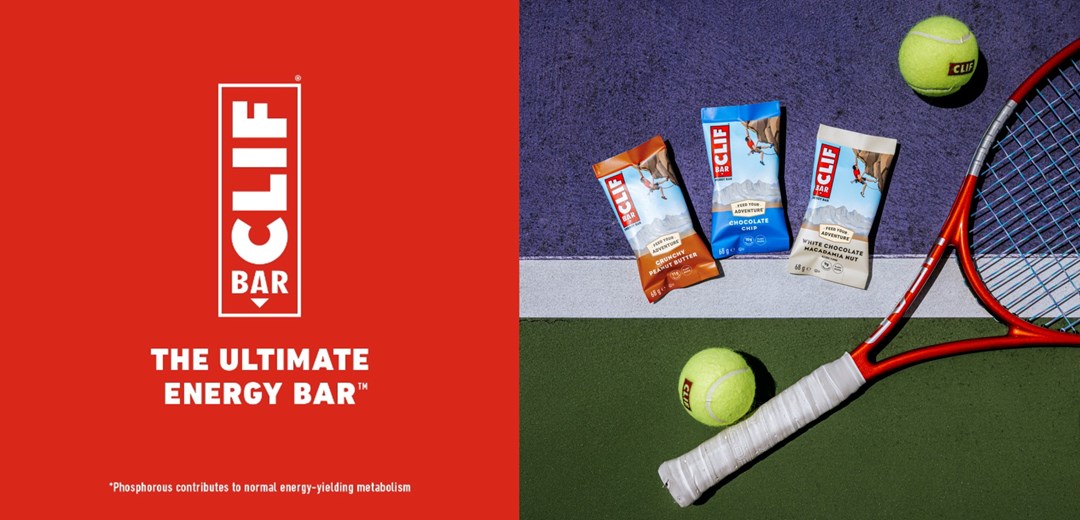 British tennis and padel to be fuelled by CLIF Bar®
• 2 MINUTE READ
We have just announced plant-based food company Clif Bar Europe as Official Nutrition Partner across the Rothesay Summer Series tournaments, British Padel Tour and British Padel Masters.
CLIF® energy bars are crafted with delicious, plant-based ingredients based on the latest nutrition science, for athletic performance or daily activities. A variety of CLIF® products will be available across our Rothesay Summer Series and British Padel events, for spectators and players to sample and enjoy.
CLIF® products are purposefully crafted with great-tasting, wholesome and sustainably sourced ingredients. Clif has made climate action a key pillar of their sustainability program for over 20 years and in 2020, set a science-based target to cut their greenhouse gas emissions in half by 2030.
Gary Stewart, LTA Head of Commercial said "In Clif Bar we have an Official Nutrition Partner that not only has a commitment and history of high-quality nutrition and performance but also maintains focus on a wider purpose regarding people and the environment. We look forward to working with them across our Rothesay Summer Events and British Padel competitions."
James Hemmings, Clif Bar Europe's General Manager said: "We are delighted to have found a new partner in the LTA, which will enable us to take our CLIF BAR® heritage of supporting athletes into the world of tennis in the UK. We are already active in tennis in the USA and recognise many common goals and values which we can build on with this exciting partnership.