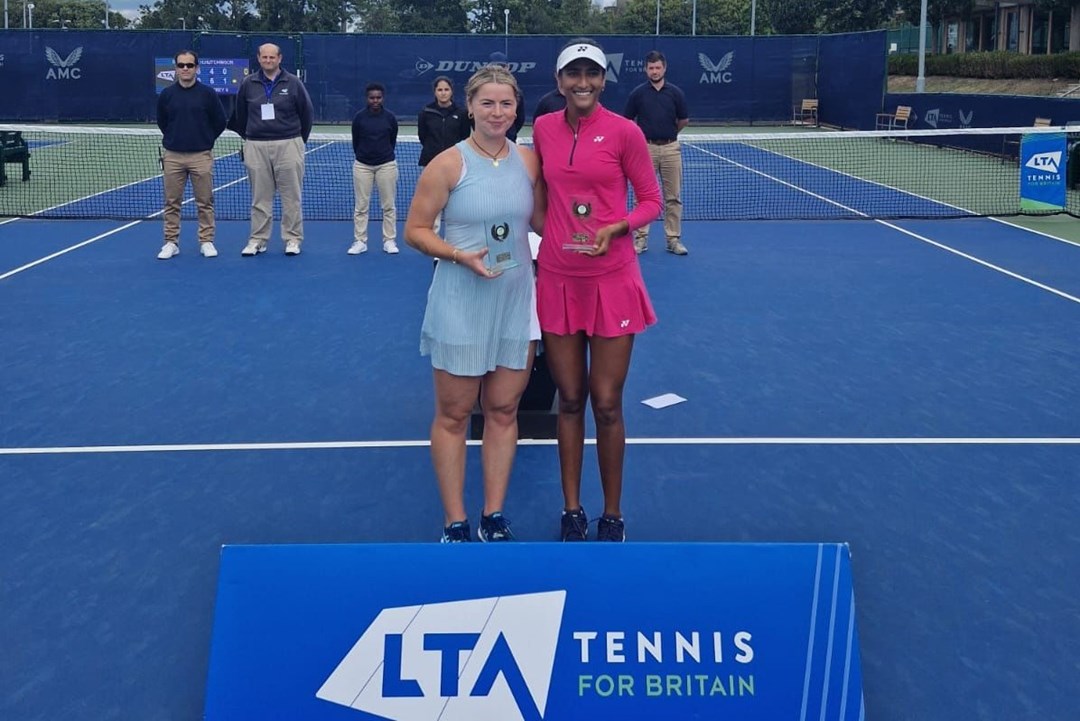 British doubles stars claim victory at M25 and W25 Roehampton event
• 3 MINUTE READ
British doubles stars stood out at the National Tennis Centre in last week's ITF $25k events in Roehampton, as Sarah Beth Grey, Johannus Monday and Emile Hudd all captured titles. Meanwhile, Britain's Dan Cox enjoyed a brilliant run to the final before falling short to Australia's Luke Saville in the final.
Grey was delighted with her performance alongside new doubles partner Rutuja Bhosale as the duo stormed to victory in the Lexus GB Pro Series event in Roehampton.
The British No.12 from Liverpool joined forces with the World No.229 for the first time at the National Tennis Centre, taking down Brooke Black and Jaquelyn Ogunwale 6-4, 1-6, 10-7 in a close-fought semi-final before overcoming Madeleine Brooks and Holly Hutchinson 6-4 4-6 4-10 to clinch the title.
"I think we worked together well as a team; it was our first time playing together so that is nice," Grey said.
"It was a great week, it was really well run, and I think everybody did a really good job. There were tough matches all the way through, and we really had to find a way.
"The girls played really well from the start, so we just had to stay calm, stay patient, and I think we did really well to find a way.
Meanwhile, 23-year-old Hudd hopes he can repeat his men's doubles triumph alongside Monday when the duo returns to the National Tennis Centre to compete again in August. The all-British pair beat fellow Brits Charles Broom and Ben Jones 7-5, 6-7(3), 10-5 to cement their place in Saturday's final before dispatching French fourth seeds Arthur Bouquier and Francois Musitelli 6-4, 7-5 to lift the title.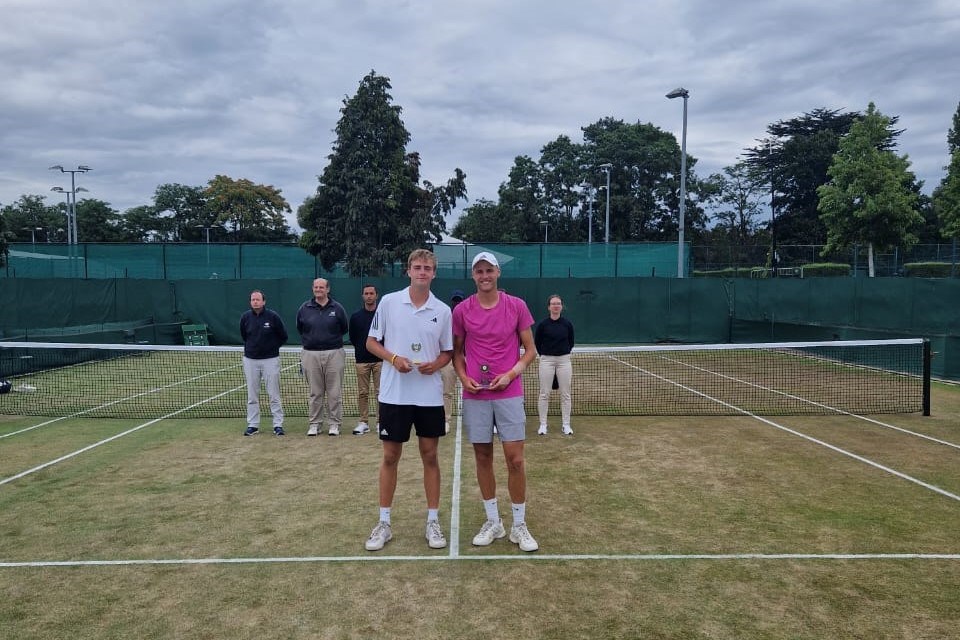 "It was a tough week, we played a lot of good teams," Hudd said
"We had to come out of a lot of tough sets and a few tie breaks, so I am just glad that we could get through it and get the win.
"Now we have a week off, then we are playing here again in two weeks, so we will be playing doubles. Hopefully we can win again."
21-year-old Monday was delighted to play alongside a close friend at the event, "I am very happy to be playing with Emile, he is my friend so it has been good," Monday added.
"I think whenever you can go home with a title, it is a pretty special week, so I am very happy. Now we will just be getting ready for another tough week."
In the men's singles draw, Australian and world No.109 Saville was happy to leave England and Australia's sporting rivalry to the cricketers despite beating Britain's Daniel Cox 6-4, 1-6, 6-1 to clinch the silverware.
World No.292 Asia Muhammad – who was eliminated in the first round of the women's doubles at Wimbledon alongside partner Giuliana Olmos – made her return to singles action by reaching the final of the women's draw in Roehampton, taking a 6-2, 1-0 lead before her rival Sohyun Park's withdrawal due to illness.
British tennis will return next week, when another host of home and international talent will return to the National Tennis Centre in Roehampton for another M25 event as part of our Performance Competitions Calendar.