Players News
Andy Murray becomes World No.1 for the first time in his career
• 2 MINUTE READ
Andy Murray will become world number one after Milos Raonic withdrew from the semi-finals of the BNP Paribas Masters in Paris on Saturday due to injury.
He will be the first British man in the history of the Emirates ATP Rankings to reach the pinnacle of the men's game since the rankings were computerised for the first time in 1973.
Murray only had to reach the final of the tournament in Paris to become world number one after Friday's upset in the quarter-finals, where top seed Novak Djokovic fell to ninth seed Marin Cilic 6-4, 7-6(2) in 1 hour and 45 minutes. Murray subsequently defeated Czech Tomas Berdych in straight sets 7-6(9), 7-5 to set up the semi with Raonic and he will now face American John Isner in Sunday's final.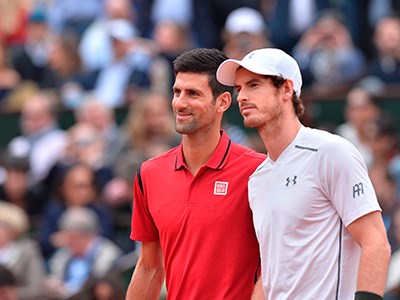 The 29-year-old Brit has spent 76 weeks at the number two spot since August 2009, but he has now ended Serb Djokovic's run of 122 straight weeks at number one.
Earlier this week, Djokovic commented on Murray's progression in the past 12 months, saying that it was "quite extraordinary" and that he "has much respect for what he has done."
On the achievement, which many consider to be the finest of Andy's incredible career, Murray said: "It's taken about 12 months of tournaments to get to this stage.
"The last few months have been the best of my career and I'm very proud to get to this moment."
How Twitter reacted
Want more?
Sign up and stay on the ball through our free British Tennis updates
Inspired to play? Get on court and #gohitit with our free find a court tool