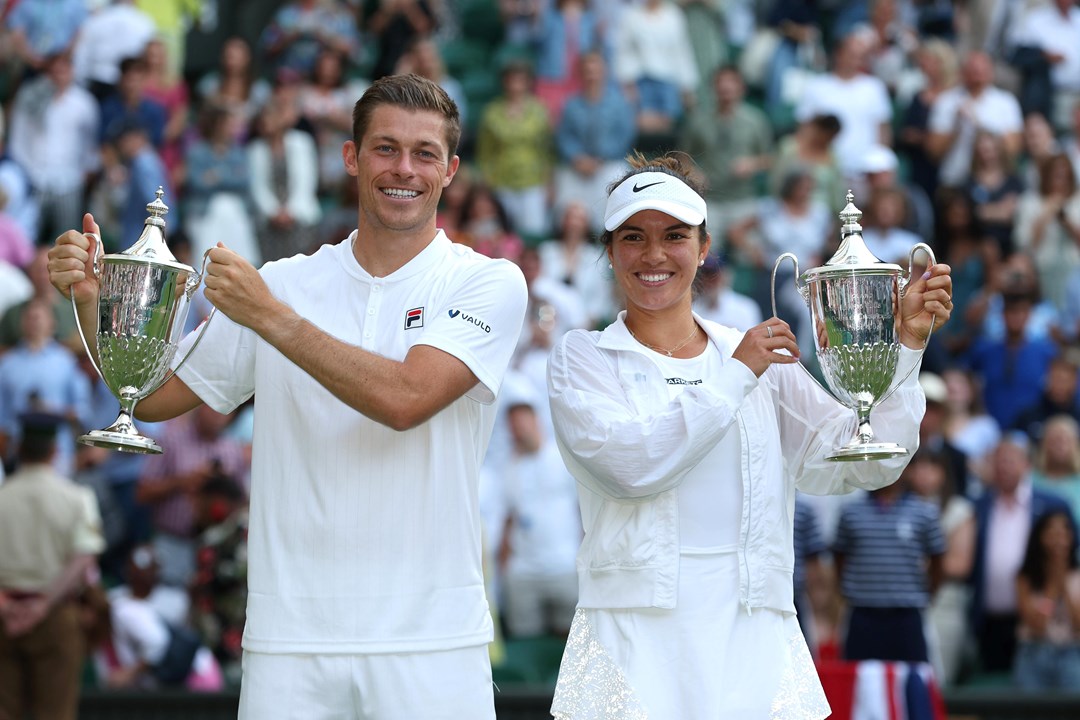 Grand Slam
Double delight for Britain's Neal Skupski and America's Desirae Krawczyk in the final of the mixed doubles
• 3 MINUTE READ
The first Wimbledon final to take place upon Centre Court's centenary year kicked-off with a straight-sets masterclass from Neal Skupski and Desirae Krawczyk as they defeated Australian double-act Matthew Ebden and Samantha Stosur 6-4, 6-3.
Not only has Skupski earnt his second consecutive Wimbledon title, but the Liverpudlian also just added a sixth trophy to his glorious list of accolades this season as his year just gets better and better.
"It's incredible!" Skupski revealed. "It's nice that my parents are here this year. They were unable to come last year, so it's nice to play in front of them, and [thanks] to Des for playing with me this year.
"I got a late minute call from Des to play – we weren't meant to play, so we've only been a team for the last two weeks, but we'll have to go for three next year."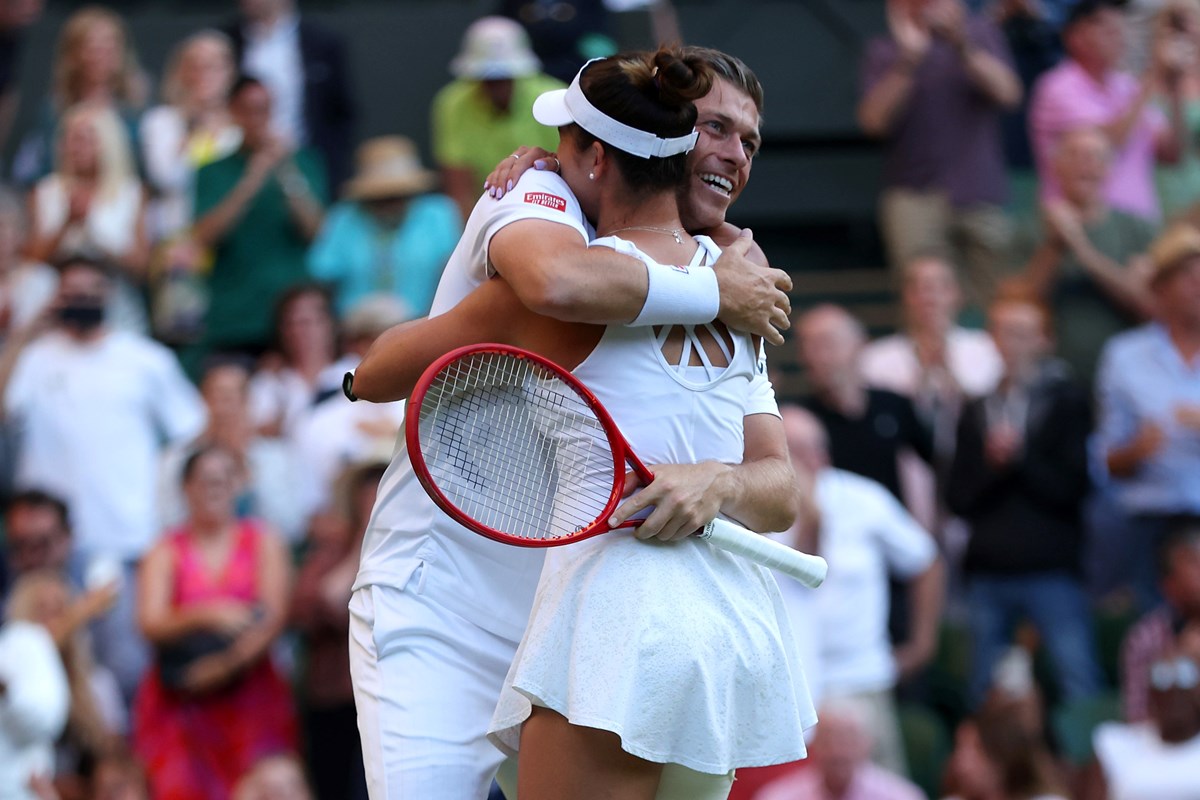 Pretty impressive considering they only paired up two weeks ago, hey! Yet, despite joining forces just a few weeks before, the British/American duo appeared to have complimenting styles that were unparalleled in the realms of the mixed doubles as they transformed into an unstoppable winning machine.
"You just have to go out there and just play every match," said Krawcyzk. "Every match is so tough, and I think we just [got stuck in], and went match-by-match, and here we are."
As Skupski fought to become the first British player to defend a title since John Lloyd in 1984, the world No.8 opened the match with a big service game, swinging out wide with an abundance of energy as he blitzed through with a comfortable 40-0 lead.
With the match proving to be a nail-biting showpiece from its inception, the reigning champions were forced to fight off two break points in the first set as their opponents began knocking on the door, defending a tenth deuce on serve before sealing a crucial hold to stay in the set.
A long shot beyond the baseline from Stosur paved the way for the winning break of the match as Skupski and Krawczyk clinched the scoreboard advantage, putting the first set to bed with a 6-4 lead.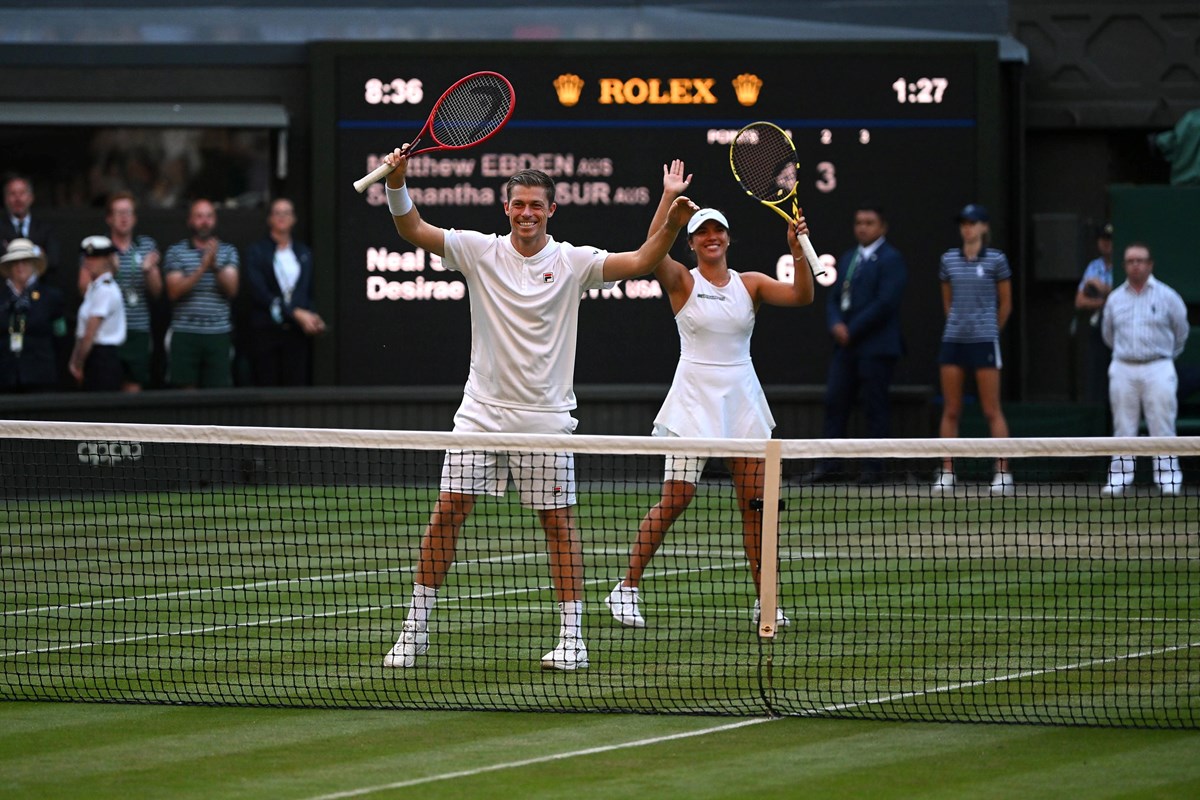 As doors began to creep open for the British/American pairing, they secured three consecutive games as they entered the second set with a comfortable hold. However, a double fault from Krawczyk led to the Australians first break of the match, but an immediate response from the second seeds erased any seed of doubt as they closed the gap and regained momentum.
With the score on their side and a double break in sight, Skupski and Krawcyzk earnt a cushioning three break points as they sought to find another three-game streak, but they only needed the one to warrant their 4-3 lead.
The match now on Skupski's racket, he served his way to a double delight as the Briton and the American blasted their way to becoming the first mixed doubles pair to defend a title since 1997.