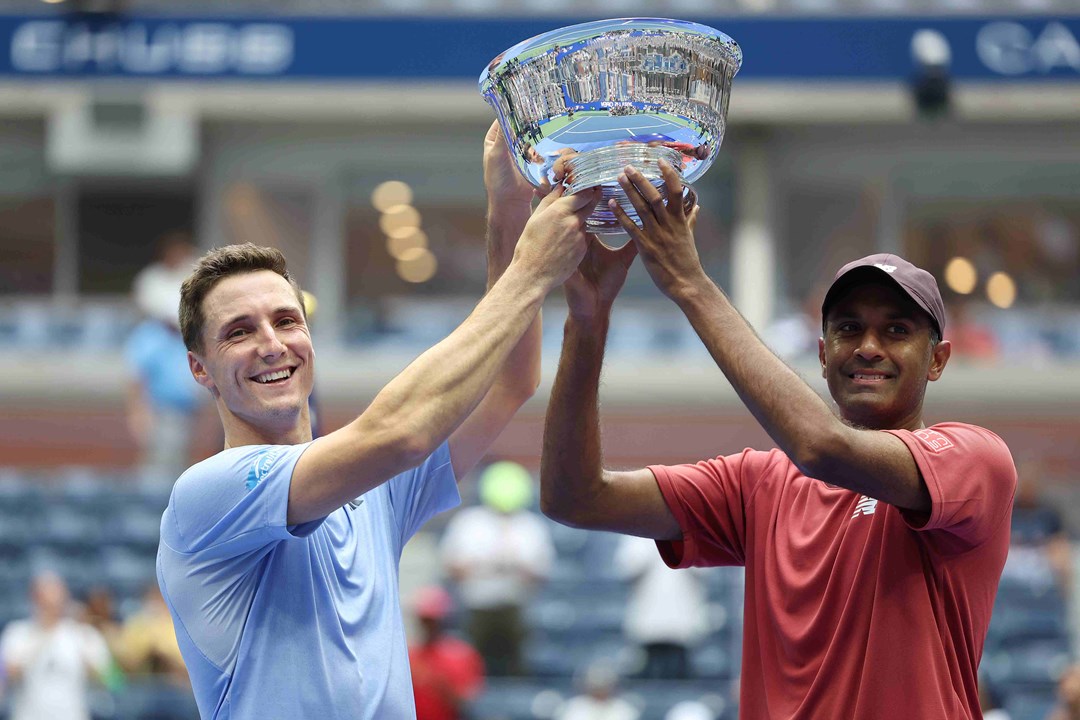 Grand Slam
US Open 2023: Salisbury and Ram make history after clinching third consecutive title in New York
• 4 MINUTE READ
Joe Salisbury and Rajeev Ram have made it three men's doubles titles in a row at Flushing Meadows after ousting Rohan Bopanna and Matthew Ebden 2-6, 6-3, 6-4 in two hours and four minutes.
Salisbury and Ram have become the first doubles partnership in the Open Era to win three consecutive US Open men's doubles titles. The last team to accomplish such a feat was all-American duo Tom Bundy and Maurice McLoughlin in 1912.
This also marks the pair's fourth Grand Slam title in their five years as a partnership.
"It's something I could have never thought of in my wildest dreams" an emotional Ram said on court.
"I've got to thank so many people but especially my partner (Salisbury). It's our fifth year together and it hasn't been the best of seasons but we stuck it out, we put in a lot of work and just kept believing. It's pretty emotional after yesterdays win but today, I just can't believe we're here. You're unbelievable."
"I think it's just this partnership - it's really special" Salisbury added. "It's been five years and we've got pretty close especially on the court. We just know we're going to give it our all, we're going to compete hard and fight hard and do our best until the very end and that's what we did today.
"We didn't come out our best but we knew we were going to keep fighting whatever happened.
"A massive thank you to everyone out here today. It's pretty surreal being out here on this court playing in front of you. It's really special and we don't take it for granted, we savour every moment."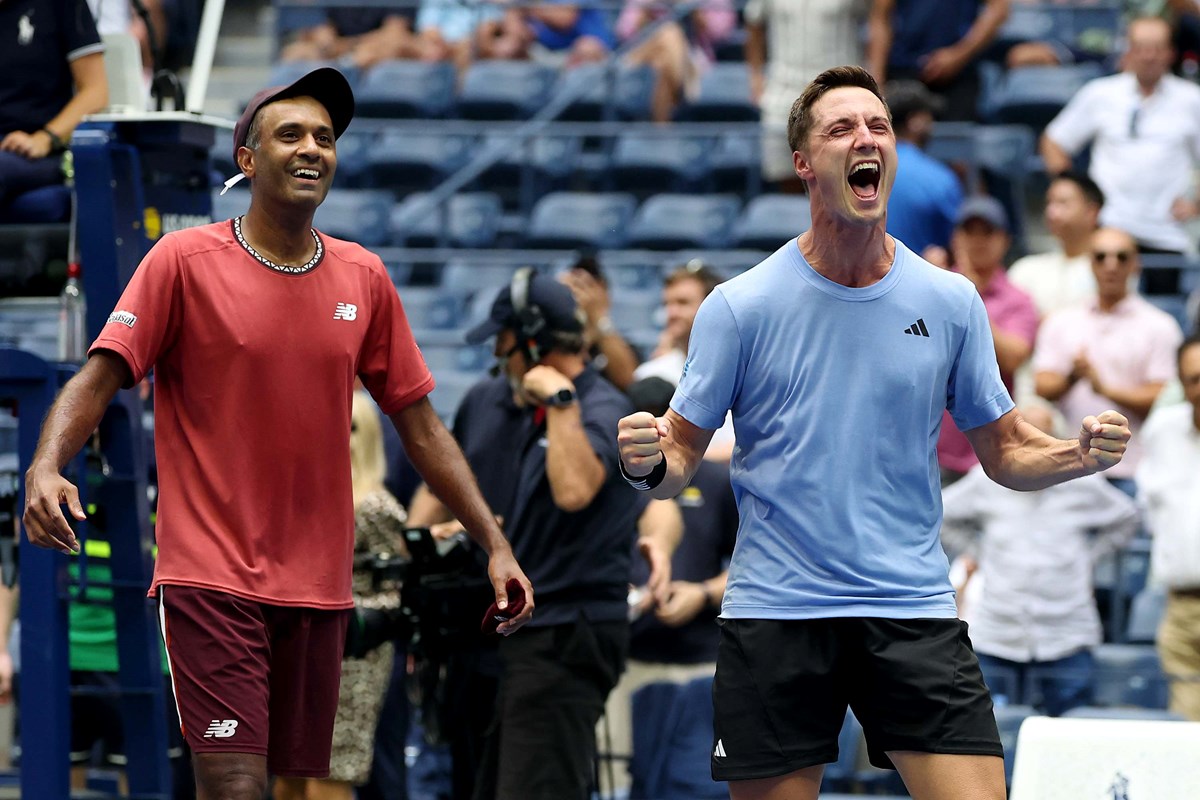 Bopanna and Ebden looked to make a fast start in their quest for a first major title together – breaking the reigning champions twice, before wrapping up the opening set in just 31 minutes having not dropped a single point behind their first serve.
Into the second they went and the pressure continued to mount on the two-time US Open champions serve, with Bopanna hitting an inch-perfect backhand down the line at 1-1 to bring up yet another break point – but a clinical reaction saw Salisbury hit a thundering first serve to steal a crucial hold.
A brief interruption to close to roof on Arthur Ashe Stadium proved to be the turning point for the third seeds, who stepped back onto court looking visibly more relaxed.
A hold to love from the American at 2-2 set the tone for what was a dominant period for the defending champions, with the pair eventually finding the breakthrough before Ram sealed the set with an ace to level the scoreboard to a set apiece.
With an opportunity to make history on the line, Ram and Salisbury came out firing in the deciding set. Having saved three points on their own serve, the four-time Grand Slam champions needed just one opportunity to grab a hold of the crucial break and put themselves just three games away from a ground-breaking third title in New York.
From then on, it was plain sailing for the duo. Stepping up to the mark to serve for the championship, 39-year-old Ram channelled all of his experience to hold his nerve in one of the biggest moments of his career.
A second serve launched into the body of Ebden was soon plummeted into the net by the Australian to see Salisbury and Ram make history by clinching a third consecutive men's doubles title.