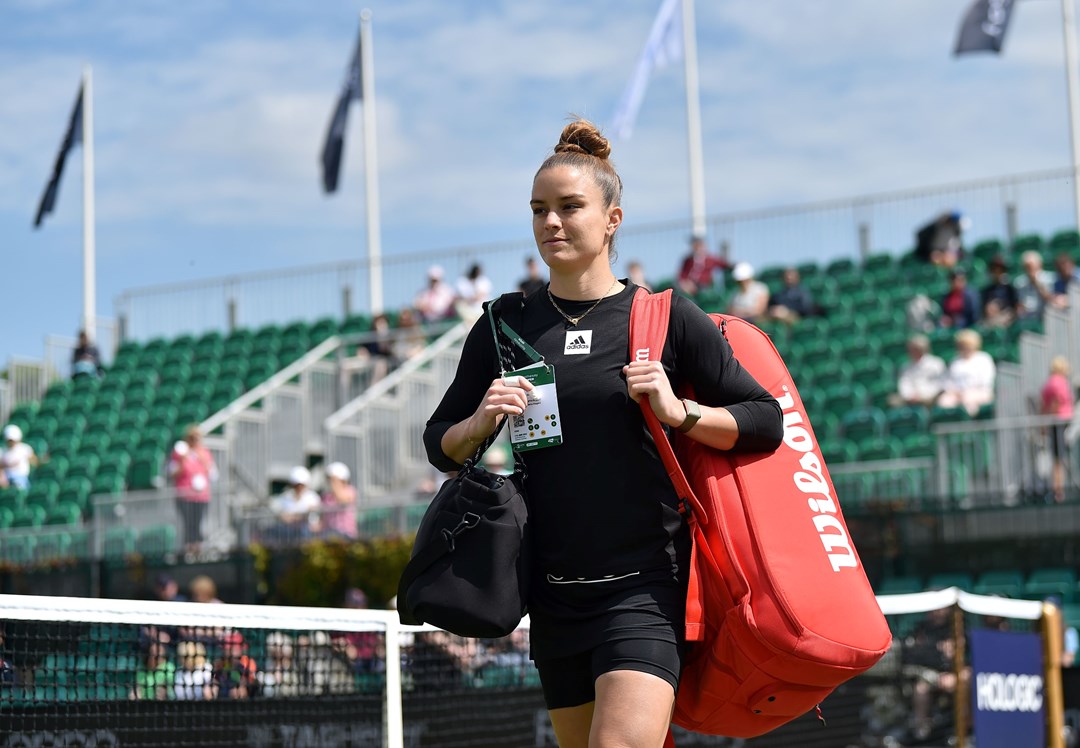 International
Maria Sakkari: the international superstar gunning for the Nottingham title
• 3 MINUTE READ
World no.5, an international tennis superstar and one of the best players to watch on the tour right now – Greece's Maria Sakkari certainly appears to have the world at her feet.
On Tuesday the Nottingham crowd got a full taste of exactly what she's about in a 6-2, 6-3 win over Camila Osorio as she cruised through to the second round.
In what turned out to be a comfortable victory against one of the rising stars in the game, Sakkari demonstrated her brilliant blend of power and pace from the baseline – enjoying herself out in the sunshine on Centre Court.
"For my first match of the season on grass, it was very good, very soild," she said coming off court with a victory in just an hour and 15 minutes.
"Everything could be better and can be better, but I think the more time I spend on the grass the better I'm going to feel, which is why I decided to start my grass court season early this year."
A two-time quarter-finalist at Nottingham, Sakkari is no stranger to the grass and despite acknowledging areas for improvement, she has the ingredients to become a real force this season.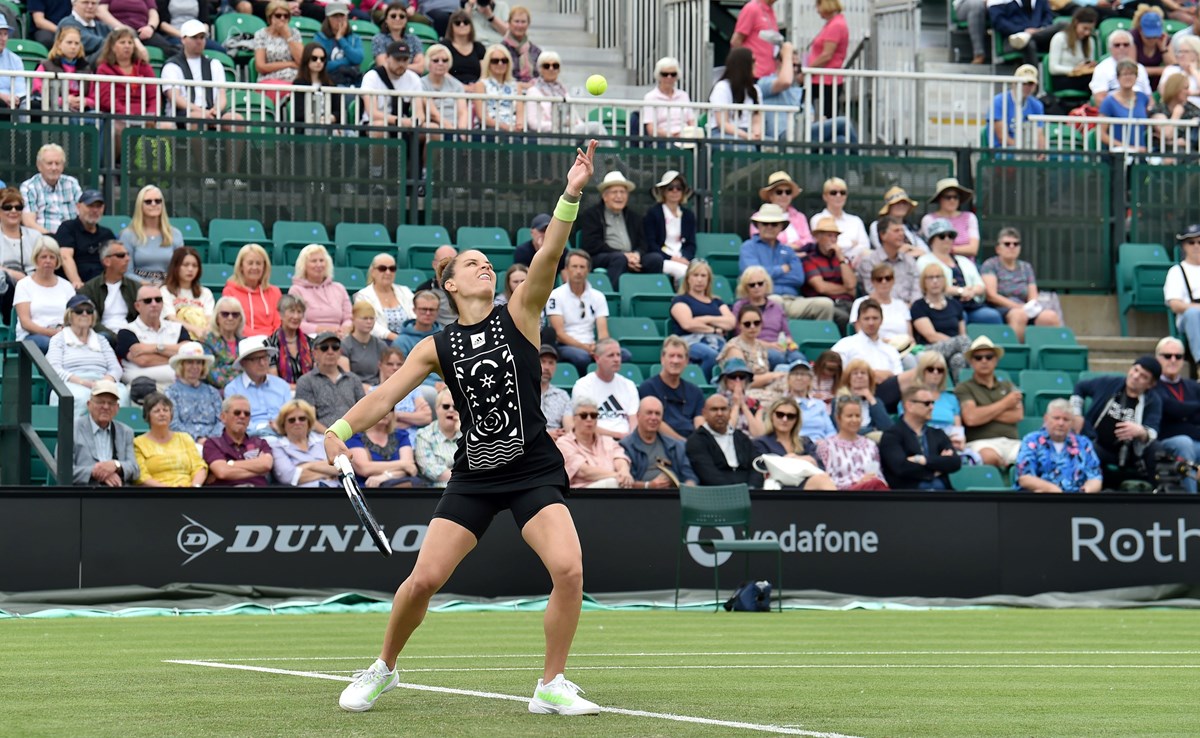 "There's no player who considers grass court their strongest surface – unless you live in the UK – and the season is short every year" admitted the Greek star. "I've played twice in the third round of Wimbledon and I think I'm a good mover, which helps a lot. I've developed my serve and had great stats the last few years so I don't see why grass can't be one of my best surfaces."
With great success always brings with it a certain amount of pressure, which is something that Sakkari is learning to deal with having reached the semi-final of the French and US Opens last year, as well as finals in Indian Wells, St Petersburg and Ostrava – something she can relate to with Emma Raducanu.
"It's not something that you're ready for – I felt like after Indian Wells, becoming world No.3, I struggled a bit and it wasn't easy for me to handle. It took a bit of time to get used to the fame – it's all just about timing.
"It's different right now when I go back to Athens, everyone is really nice but everyone knows you and you're in the spotlight so you'll be seen everywhere you go.
"Her breakthrough (Raducanu's) was something unique and she has a great future ahead of her. I think she has been playing good and I can't see why she won't do well."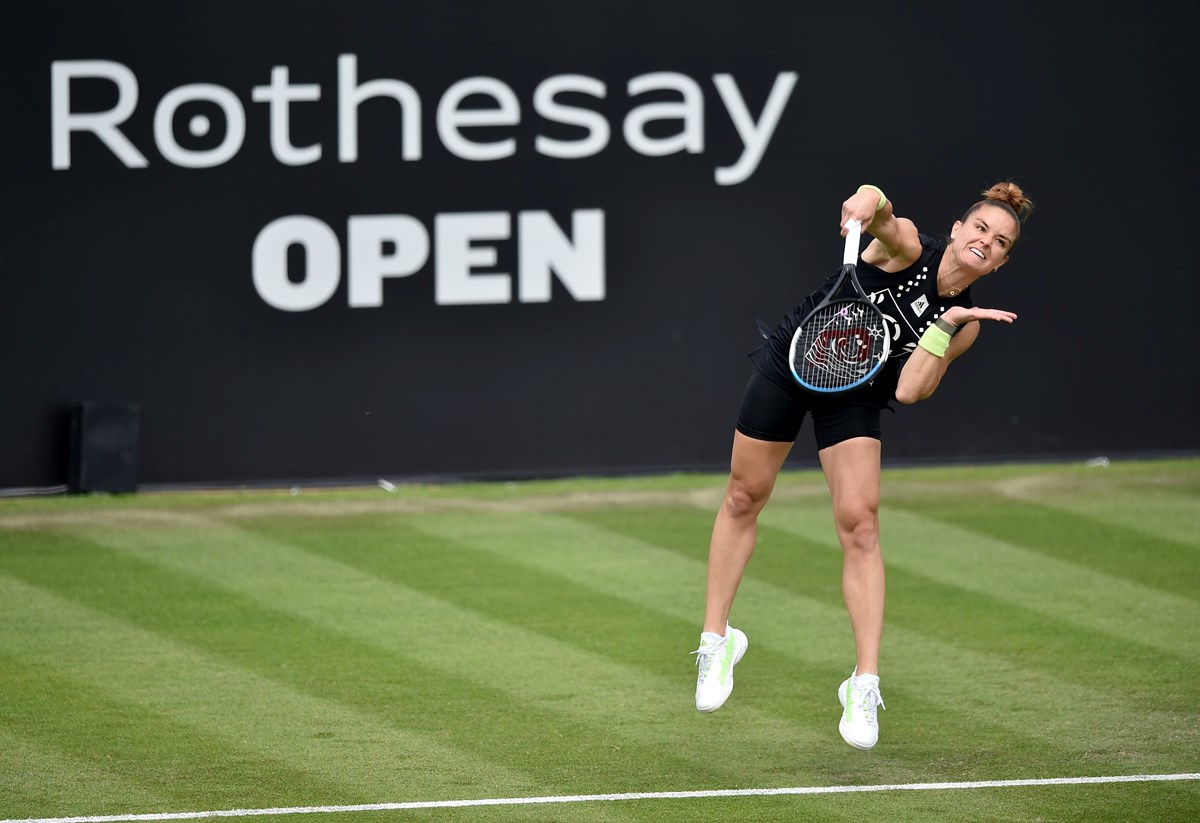 With her first win under her belt, it's on to the next for Sakkari who will now take on Canada's Rebecca Marino in round two, with her eyes set on bigger prizes this summer.
"I'm very excited for the grass court season this year – I didn't have the results I wanted on clay and I think things happen for a reason and now I have a great chance to prepare for Wimbledon," she said.
"My goal is to try and win every tournament so that's my aim this week and then I'll take it one tournament at a time."